Scarlett Johansson Shares Rare Comments About Ex-Husband Ryan Reynolds
The "Black Widow" actress — who was married to Reynolds from 2008 to 2011 — offered kind words about her ex-husband during a chat with Gwyneth Paltrow on her "Goop" podcast.
Scarlett Johansson is reflecting on her past relationships.
While appearing on Gwyneth Paltrow's "Goop" podcast, the 38-year-old actress opened up about what she's learned about herself from her first two marriages, and shared a rare comment about her first husband, Ryan Reynolds.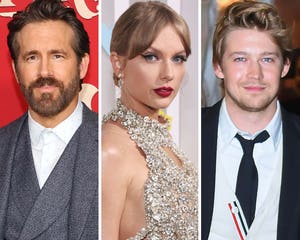 Ryan Reynolds Unfollows Joe Alwyn After Taylor Swift and Blake Lively Dinner, According to Swifties
When Paltrow asked Johansson if she's been married twice, the "Black Widow" actress corrected her, noting that she's been married "three times."
"Oh, that's right!" Paltrow said. "I forgot that you were married to Ryan Reynolds. Goals!"
"We weren't married very long, but we were married when I first met you, for 'Iron Man' or whatever," she added, referring to when she and Paltrow starred together in "Iron Man 2" in 2010.
Paltrow shared, "We love a good Ryan Reynolds in our house." Johansson laughed in reply, before then adding, "He's a good guy."
Johansson and Reynolds started dating in 2007. The two got engaged the following May and married that September. The former couple split two years later in December 2010. Their divorce was finalized in July 2011. Reynolds married Blake Lively in 2012, with whom he shares four children.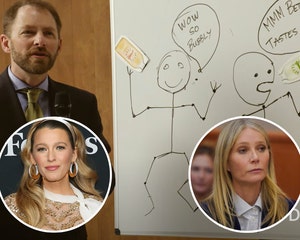 Blake Lively Uses Gwyneth Paltrow's Expert Witness In Parody Ad
Johannson moved on with French journalist Romain Dauriac. The pair became engaged in September 2013, welcomed daughter Rose in August 2014, and tied the knot that October. Johansson and Dauriac called it quits in 2016, and divorced in 2017.
When Paltrow asked Johansson how her view towards marriage and long-term relationships has "changed" and what she's "learned," the "Lost in Translation" actress said, "I think one of the things that I realized is that there are certain fundamental things in your own personality that you need — for me, anyway — I needed to share with the other person."
"I never realized, 'Oh, it's really important for me, I need to be with a compassionate person.' That's a fundamental characteristic that has to be there," she added.
Following her divorce from Dauriac, Johansson began a relationship with "Saturday Night Live" star Colin Jost. The couple got engaged in May 2019 and tied the knot in October 2020. They welcomed their first child, a son whom they named Cosmo, in August 2021.
"I think that understanding what those fundamental things are that you need in a partner is a must," Johansson told Paltrow. "I think for longevity … I think identifying those things was a game-changer for me."
The "Marriage Story" actress explained that before Jost, she "wasn't comfortable setting my own boundaries," noting that "I didn't know what … I wanted, but what I needed from somebody else."
"That's why it works with Colin and I," Johansson concluded. "I was finally able to step back and actually respect myself enough to know what those things were and be OK with it.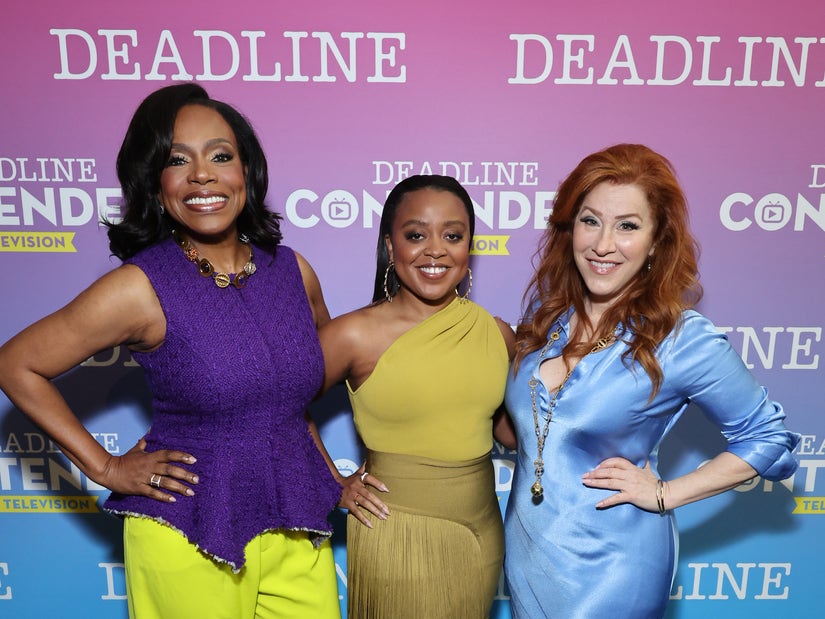 Source: Read Full Article