'Southern Charm: New Orleans': Justin Reese Talks About Renovating His Childhood Home, Plus His Relationship with Kelsey Nichols
Justin Reese has made some big changes. The Southern Charm: New Orleans star has finished a major renovation of his childhood home. Plus, he's moved in with his long-time girlfriend Kelsey Nichols. All in all, it's an exciting time for the lawyer/reality TV star. So will the next big change involve wedding bells?
"Everything has been going really good [with Kelsey]," he told Showbiz Cheat Sheet. But Reese demurred when asked if fans can expect to see a proposal on Season 2 of the Bravo series. 
"That is definitely the million dollar question," he said.
Renovating his childhood home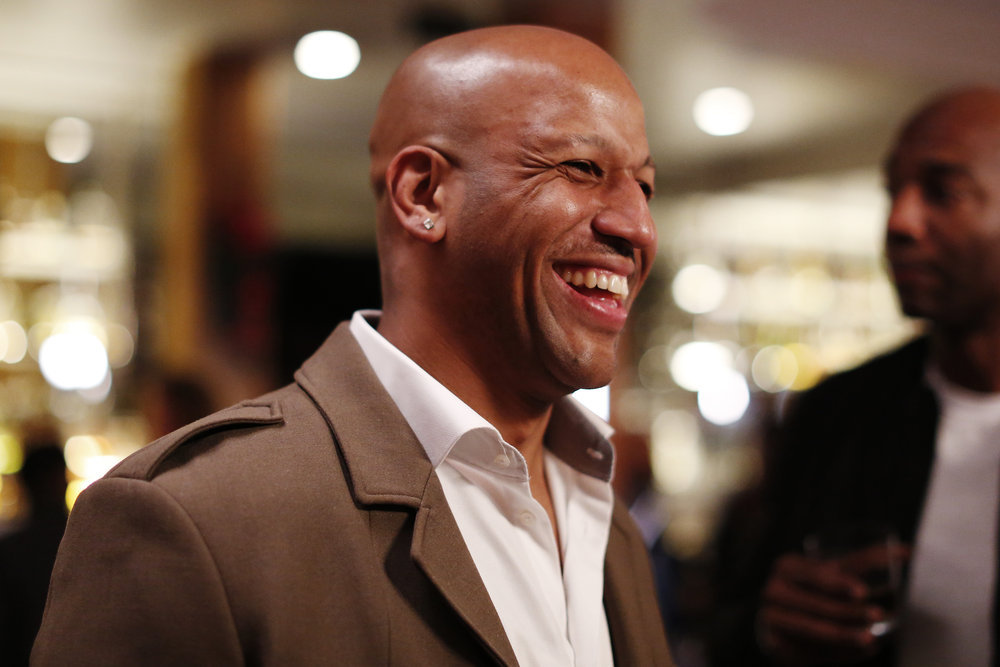 While he won't reveal whether he and Nichols will be heading to the altar anytime soon, Reese did talk about the couple's recent move into his childhood home. As viewers have seen this season, Reese has completely renovated the home he grew up in, with stunning results. But getting it to its finished state wasn't an easy process. 
"The renovation process was intense," the personal injury attorney and sports agent explained. Reese's childhood home had been damaged in Hurricane Katrina. While his parents had rehabbed the property after the storm, but the time Reese moved in, it was due for another refresh. 
Now, the house has been completely redone, as fans will see in an upcoming episode that focuses on the couple's housewarming party and offers some insight into what it took to bring the house into the current era. One big fan of the home's new look? Reese's mom, prominent New Orleans judge and activist Dottie Reese. 
"She was just completely blown away," by the changes the couple had made to the home, her son explained. 
Shifting alliances? 
As Reese and Nichols settle into their new home, he'll also have to wrestle with his girlfriend's fraught relationship with his close friend and fellow Southern Charm: New Orleans star Tamica Lee. Reese admitted it has been a challenging situation to navigate.
"It does make things a little tense," he said. But could a detente between the two women be on the horizon? It's too early to say, but Thomas did say that viewers "will see how everything plays itself out with that situation" as the season progresses.
Another big change for the cast this season? Reagan and Jeff Charleston's divorce. The couple split for good between Seasons 1 and 2. Now the group has to get used to Reagan's new man, her college sweetheart Reece Thomas. But Reese explained that everyone is striving to keep things friendly. 
"It's not like Twilight with Team Jacob and Team Edward, you know," Reese said of the idea that he and the rest of the cast might be forced to choose sides. "We're all good here," he added. And for those concerned that Jeff might still be pining over his former wife, Reese says not to worry. "Jeff has moved on," he explained.
But will Thomas ever be welcome at one of the guys' football watching parties? He might have to wait a bit for an invitation. 
"He's always been very nice to me and very gracious," Reese said of the horse trainer who proposed to Reagan in episode 3 of Season 2. But whether Thomas will ever be fully embraced by the friend group is an open question. "We're still feeling that out," he said.
Source: Read Full Article