TikTok Stars Open Up About Their Mental Health
"At the end of the day, when you're unhappy with your own life, you don't care about anything."
It's no secret that social media can be a toxic place to spend your time and when you make an entire career out of it, it's bound to affect your mental health. Over the past year, many TikTok stars have skyrocketed to social media fame – and they aren't shy about sharing how their overnight success has impacted their wellbeing.
Stars like Charli D'Amelio, Chase Hudson, and Avani Gregg admit they have all been affected by their sudden stardom and the often harsh critique they face in the comment section. Charli revealed that she started seeing a therapist to help her cope with all the negativity she experiences online. Thankfully, seeking professional help has been nothing but constructive for Charli, who says she's now doing a lot better.
Here's what these TikTok stars had to say about mental health…
1. Charli D'Amelio
Charli D'Amelio's sudden rise to fame over the past year has taken a toll on her mental health, which she says is something she's been dealing with since she began experiencing panic attacks in elementary school. She added that she tends to discredit her emotions and struggles to talk about her mental health, which often causes her to bottle up her feelings until she breaks down.
"I will keep everything inside until I'm at my breaking point and I will cry for three days straight and I'm not even Charli anymore. I'm this emotional person that doesn't function properly. I get into these really bad places and it's scary for me. I'm not myself. I don't know what takes over but it's so much built up that I'm trying to get out at once… especially when you feel like everyone has an invitation to say anything about you," Charli told Avani Gregg on her show "Here For It."
Charli has thankfully found a therapist who she feels comfortable opening up to and recently updated fans on her podcast that she's "doing so much better now." She added, "I recently got on some medication that's helped me, and I haven't been having crazy mood swings where one thing sets it off and suddenly my life is falling apart… I was in a very bad place where something in my brain switched in a second. I break down and can't help it. But I'm doing a lot better."
2. Addison Rae
Addison Rae is no stranger to dealing with online bullying and says since rising to fame, she's dealt with people who "are very opinionated and don't want people to be happy." They often critique her body and offer backhanded compliments about her appearance. To protect her mental health, Addison has learned to look past the negative comments and is now seeing a therapist to help her
"When I look at negative comments I can't let it get to me that much and I think, 'That doesn't define me, and they don't really truly know me in my heart.' There's going to be people that don't like you and that want to tear you down, but you have to love yourself for who you are," Addison told Glamour.
She continued, "I started seeing a therapist, which was really helpful just to not feel so down about myself. Self-worth is a big thing that I've been working on the past few months because it's definitely a real struggle, and it does affect you in your daily life, not having high self-worth. Therapy is a great way to work on that and it's an outlet to speak on things that are bothering you internally. Just being able to have someone to talk to has been a big thing for me and understanding that if you let people understand you a little more, then they will."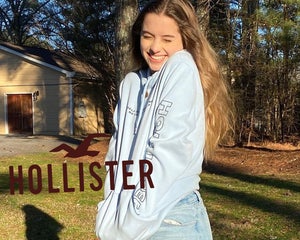 TikTok Star Maggie Thurmon Talks Partnership With Hollister to Highlight Teen Mental Wellness (Exclusive)
3. Dixie D'Amelio
Dixie D'Amelio recently got candid about her mental health, admitting that there are moments that she feels so low she "feels guilty for being alive" and questions if people would be better off if she wasn't around.
"I've been getting a lot of hate lately for how I present myself on the internet. I have explosions of emotions due to some health things I have. I have outbursts of anger, and emotion, and talk without thinking because I have other things going on in my body that I can't control… The way I come across is bratty, ungrateful, things like that. At the end of the day, when you're unhappy with your own life, you don't care about anything," Dixie explained on her "2 Chix" podcast.
Thankfully, Dixie has been working with doctors who have helped with her mental health issues and identified the right medication.
4. Jaden Hossler
TikTok star turned musician Jaden Hossler, AKA jxdn, opened up about his battle with depression in his touching song "Pray." In a candid interview about the track, Jaden revealed that the song referenced his prayer to God in the darkest part of his depression, asking to die in his sleep. But the song also reflects his journey to overcoming his struggle and finding hope, which he did with the help of his faith.
"It changes in verses from going 'I pray to God to let me die,' to 'I pray to God I don't die in my sleep.' It's just a really cool duality and we get a really cool opportunity to spotlight suicide and how people struggle with it. Kind of giving them a song to unify everybody together," Jaden told Radio.com.
He added, "I just want people to understand that everyone goes through it, and we need to stop isolating people because either they're struggling or they don't know what to do. That's not how you go about it. We've got to love people to change."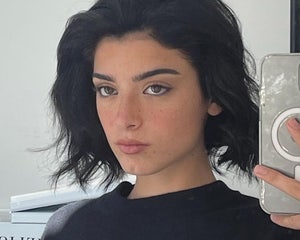 Dixie D'Amelio Details Mental Health Struggle: 'I Feel Guilty For Being Alive'
5. Chase Hudson
While Chase Hudson admits that social media can "seriously affect" your mental health, he also credits it for saving his life. The TikToker and musician, who also goes by Lil Huddy, says that while he was going through tough times as a teen and being bullied in school, it was his fans and followers who got him through.
"When I started social media, I started getting people that cared about me and as a high schooler and as a middle schooler and all that, I had no one. No one really cared about me. I was always kind of a misfit and very judged… and just kind of s— on… Seeing people care about me and look up to me, it really helps. You guys have helped me through so much s—. If I had no support or love or anything from anyone, I wouldn't, I don't think I'd be here. So it's safe to say you guys kind of saved my life. The love and the care and the nice messages you guys leave me and everything. You guys have really done a lot for me," Chase said in a candid TikTok live stream.
6. Bella Poarch
Bella Poarch says she's struggled with mental health issues her entire life, stemming from a difficult childhood. She even once revealed that her numerous tattoos are to cover up scars from when she was abused. Bella says that before joining TikTok, she was in a "really dark place" dealing with anxiety, PTSD, and depression while trying to pay the bills. Almost overnight, her life was changed by TikTok.
"I felt hopeless and planned to give up. Then overnight, my life changed because of an app someone told me to download… For the first time in my life, I wake up looking forward to going to war [with my struggles], and I want to say thank you to TikTok for changing my life, but more importantly, for saving my life. I know some people don't think I deserve to be here. I don't either. But I want to say thank you to my fans supporting me. You are all fighting the war with me. I want people who are in a similar place as me to know that things can change. Life can happen and it can be beautiful. Don't give up on the fight and keep going," Bella wrote on Twitter.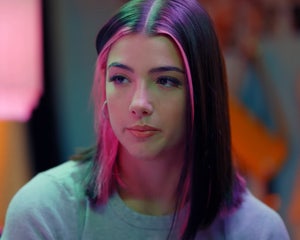 Charli D'Amelio Opens Up About Mental Health Journey: 'I've Never Felt As Alone'
7. Bryce Hall
After briefly ending up in jail for possession of marijuana last year, Bryce Hall took time to work on his mental and physical health. Bryce says that after the incident, he decided to practice sobriety and it became "a huge factor in moving forward" in his life.
"My mind feels clear. I've been working on my Party Animal [apparel] brand. I've been working on so many different projects that I'm excited to produce and put out for my fans out there… "I was going down a path where it was like, I was doing too many crazy things – at my age especially – and eventually I was bound to mess up. I'm kinda glad it happened, because it put me in check," Bryce told ET.
8. Avani Gregg
Avani Gregg has built a following across social media networks and in turn, has faced a lot of haters. She even once found herself in the middle of a scary hacker situation when people she didn't know took over her account. To take care of her mental health, Avani knows it's best to take a step back every once in a while.
"I get a lot of hate on [Instagram]. For me to be able to stay positive and be able to keep posting, I have to stay away from my phone for a little bit, not read the comments, not read the DMs… Just keep a good, positive mindset on it all!" Avani said in an Instagram video.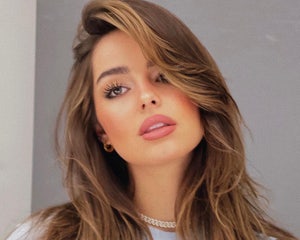 Addison Rae Details Struggles With Public Scrutiny Over Her Body: 'It Hurts Sometimes'
9. Nessa Barrett
Nessa Barrett says she has been working to take care of her mental health almost her whole life after starting therapy for her anxiety when she was six-years-old. As a teen, she was misdiagnosed with depression but she recently found clarity when she was diagnosed with generalized anxiety disorder and bipolar disorder.
Nessa added that between having so many people watch her and the "toxic" culture of TikTok, things have been "overwhelming" but she takes steps to create a safe environment for herself while still creating content.
"I had to spend time away from reading comments, watching hate videos on me. It really took a toll on me… For my mental health, I realized that reading those comments and seeing those comments just wasn't healthy. There was a point where I had deleted all my apps and would only re-download them to post. And then as soon as my stuff was posted, I'd delete them again so I wouldn't have to look at all the comments, any DM's," Nessa told ET.
She continued, "A lot of creators are human and have real struggles. When they just see us as a person on screen, they don't really care about our feelings, which I feel like a lot of people have to take that into account. [I hope they] realize that before they type something and send it, because it is harmful."
10. Zoe Laverne
Zoe Laverne has faced her fair share of controversies on social media since rising to fame on Musical.ly several years ago. Although she deals with haters, it's her online supporters who help her get through it all.
"People messaged me and told me to kill myself. I used to pay attention to the hate so much, but now it's just a giggle inside me. You're literally sitting behind a screen trying to hurt my feelings. I know I'm here for a reason, though. So when someone is mean to me now, I'll message them: 'You're probably angry, having a bad day. But you don't need to take out that anger on other people,'" Zoe told IndyStar.
If you or someone you know is struggling with depression or has had thoughts of harming themselves or taking their own life, get help. The National Suicide Prevention Lifeline (1-800-273-8255) provides 24/7, free, confidential support for people in distress.
Source: Read Full Article