'Vanderpump Rules': Stassi Schroeder and Kristen Doute Never Actually Apologized to Faith Stowers Before Speaking Publicly
Stassi Schroeder and Kristen Doute are in hot water that even the most thought-out apology can't save them from. Recently, Faith Stowers came out and accused Schroeder and Doute of calling the police on her. Amid riots for racial equality and the spotlight being cast on police brutality in America, this revelation was concerning to Vanderpump Rules fans.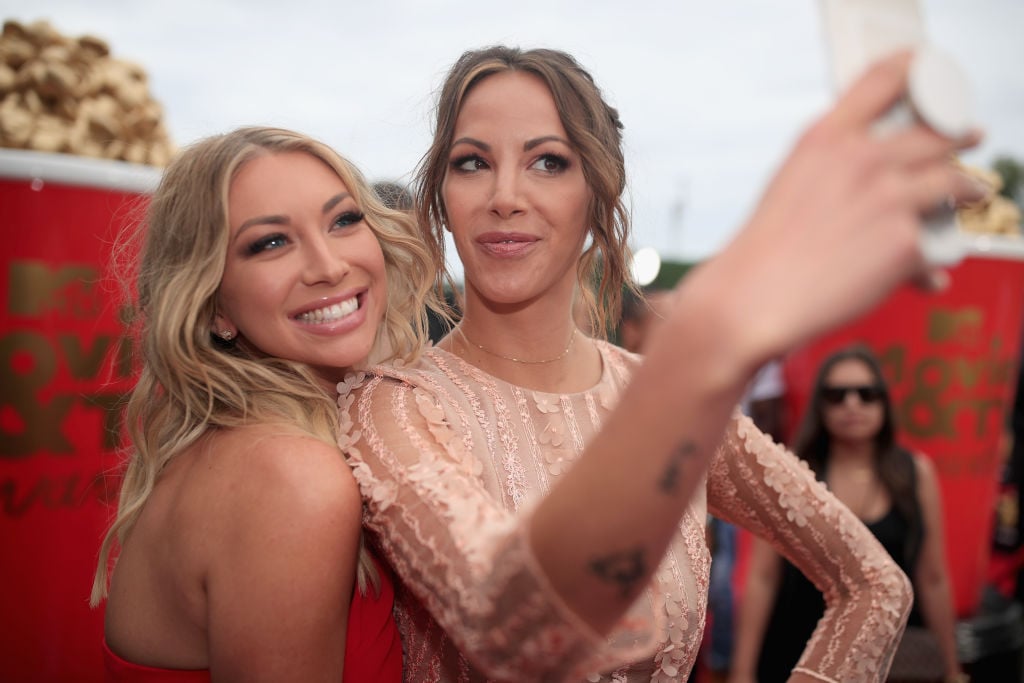 Of course, Schroeder and Doute apologized for their actions. But while they were making amends publicly, neither of them managed to reach out to Stowers to apologize personally.
What happened between Stassi, Kristen, and Faith?
During an Instagram Live conversation with Candace Rice of Floribama Shore, Stowers talked about her experience as the only black cast member on Vanderpump Rules and how the cast treated her.
"There was this article on Daily Mail where there was an African American lady," Stowers said. "They showcased her, and I guess this woman was robbing people. And they called the cops and said it was me. This is like, a true story. I heard this from actually Stassi during an interview. It was just funny, because they thought it was me because it was a black woman with a weave. So they just assumed it would be me, and they called the cops on me."
RELATED: 'Vanderpump Rules': Lisa Vanderpump Slams Racist Tweets by Cast Members
Stassi and Kristen apologize publicly
Once Doute and Schroeder started getting flack for their actions, they each took to Instagram to apologize.
"Racially insensitive comments from my past have resurfaced," Schroeder wrote. "It is important that I continue to take accountability for what I have said and done, while pushing myself to do better. I have grown significantly from the person I was then, and I am still filled with remorse and regret for the hurt I caused. I am grateful for the people in my life that continue to check me and push me to evolve into a more educated person."
She then spoke to the situation with Stowers.
"I want to address my former castmate, Faith Stowers. My emotions over something that happened between our friends outweighed my logic, and there is no excuse for that. I did not recognize then the serious ramifications that could have transpired because of my actions. What I did to Faith was wrong."
Doute made a similar statement on her Instagram.
"Although my actions were not racially driven, I am now completely aware of how my privilege blinded me from the reality of law enforcement's treatment of the black community, and how dangerous my actions could have been to her," she wrote. "It was never my intention to add to the injustice and imbalance."
RELATED: Faith Stowers Recalls Lisa Vanderpump 'Attack,' Wanted Her to Act Like Nene Leakes on 'Vanderpump Rules'
Kristen and Stassi didn't reach out to Faith
Though they publically spoke about the incident, neither reality star talked to Stowers.
"Kristen and Stassi didn't reach out to Faith directly," a source told Us Weekly. "But Jackie Schimmel, host of the 'B*tch Bible' podcast where Stassi told the story, apologized privately."
Consequences
Schroeder and Doute are still feeling the consequences of their actions even though they claimed to have learned from their wrongdoings. Schroeder has since been dropped by her PR agency and both she and Doute have been fired from Vanderpump Rules.
Source: Read Full Article