When Will Meghan Markle Make Her Next Public Appearance?
Meghan Markle has been on maternity leave since about a month before she gave birth to Archie Harrison, her first child with Prince Harry. Since then, she's kept a low profile and has been spending most of her time at Frogmore Cottage. She did, however, make an appearance at Trooping the Colour, which was a birthday celebration for her grandmother. But when will the duchess make her next public appearance?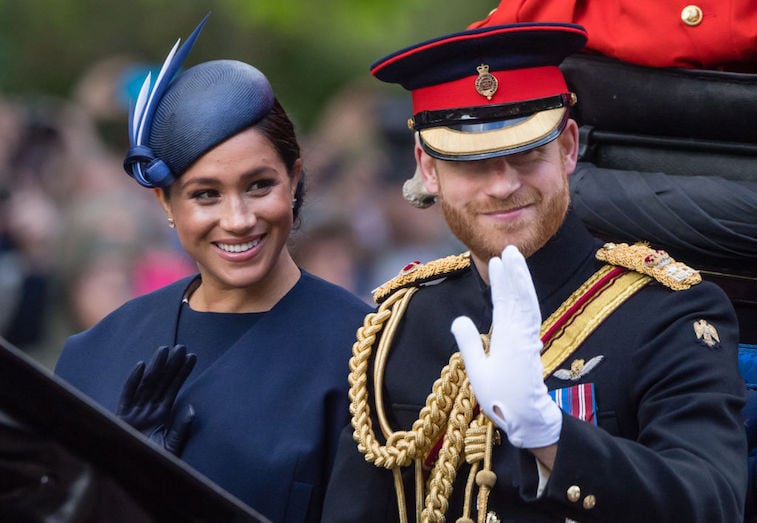 Meghan was seen for the first time in weeks at Trooping the Colour
About a month before she gave birth to Archie, Meghan started her maternity leave; her last public appearance was toward the end of March. Once she gave birth to the royal baby on May 6, she made another public alongside Harry to introduce the baby on May 8. Then, she continued with her maternity leave (though Harry went back to work just one day later), up until the two both appeared at Trooping the Colour on June 8. People thought Meghan was glowing and portrayed a vision of a new mother; she looked a bit exhausted, but people loved it rather than judged her for it. It normalized the duchess a bit.
The duchess will reportedly attend Wimbledon in two weeks
Although Meghan has once again been keeping a low profile, there are rumors that she will attend Wimbledon in two weeks. A source close to the duchess said she plans to attend the event and is looking forward to it. Last year, Meghan attended the event alongside Kate Middleton, and the two women appeared to enjoy themselves on their day out (this was before the majority of the feud rumors had started). Right now, it's unknown if Meghan and Kate will attend the event together this year. However, it would likely benefit them to do so and end any feud rumors once and for all.
It's unclear how long Meghan's maternity leave will last
When it comes to things such as maternity leave, retirement, vacation days, etc., things are different in the royal family. While the general rule of thumb for maternity leave hovers somewhere around three months, the royal family never specified how long Meghan would be out of the spotlight with her new son. However, should she attend the start of Wimbledon toward the end of June, it would likely signify the end of her maternity leave. By then, three months will have passed.  
Some think Meghan and Harry are already thinking about a second baby
Meghan and Harry have hinted in the past that theywant several children. Although Meghan seems to be in optimal health, a woman'sfertility does start to decline past age 35. While Meghan can definitely stillget pregnant, it can be a bit more difficult past that age. If she and Harry dowant to have a large family, they might already be planning on their secondchild. The couple might announce another pregnancy sooner than we think, butnobody in the royal family has confirmed their timeline.
Check out ShowbizCheat Sheet onFacebook!
Source: Read Full Article