Your 2019 Pride Month A-Z Guide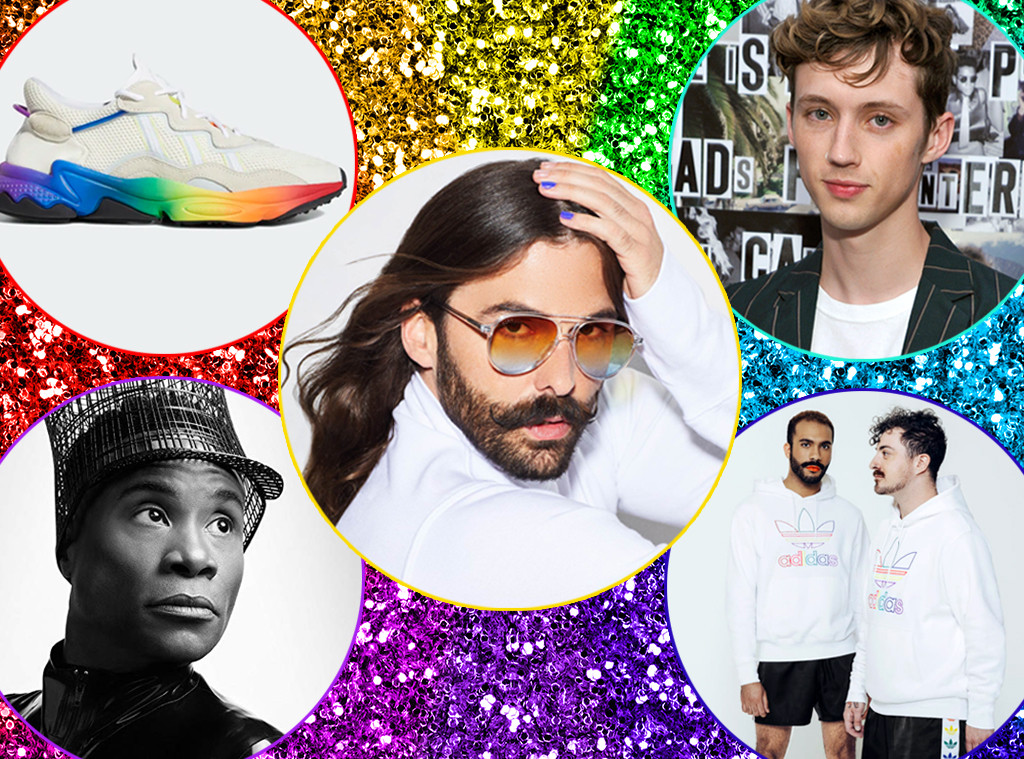 It's officially June and that can only mean one thing: It's time for Pride Month!
Starting today, rainbow flags will be flown, brands will launch their LGBTQIA-targeted merchandise (hopefully with some intention of supporting the cause, as well), and cities across the country will prepare to launch one fierce AF celebration after the next in honor of visibility and inclusion for the LGBTQIA community.
But this year's celebration is a little bit different than those that have come before, a little bit more special and a little bit more important. Why? Because this year marks the 50th anniversary of the Stonewall Uprising, a series of riots that took place in New York City outside the legendary Stonewall Inn when a group of fed-up drag queens and gay people of color decided they'd had enough of the NYPD and its homophobic policies pushing them around and decided to do something about it. From those riots, the gay liberation movement was born and a fight for rights that continues to this very day began.
With an occasion this momentous, 2019 Pride promises to be bigger and better, more fun and a whole lot fiercer than ever before. To help you celebrate in style, we've rounded up all the key players–the brands, the stars, the movies and TV shows–that you need to know about this June as you join in on the festivities. From A to Z, they're all here.
Happy Pride!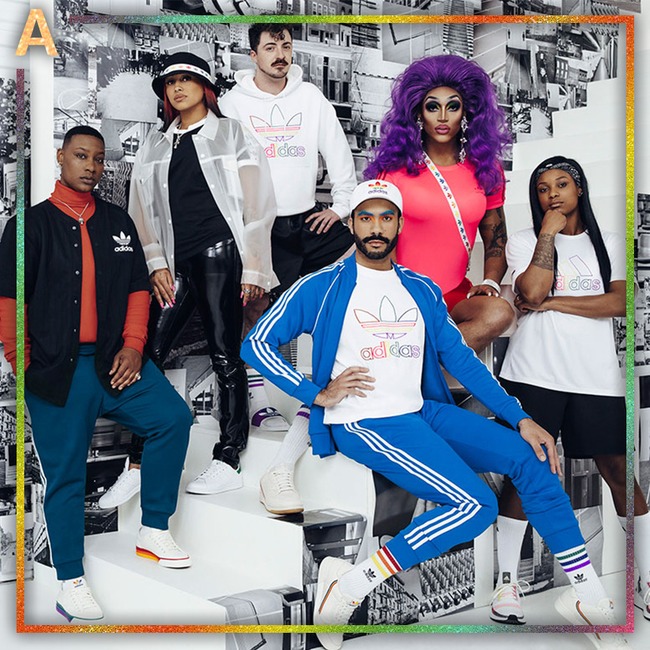 Adidas
A: Adias
As one of the many, many brands getting in on the Pride Month fun this year, Adidas is offering a complete pack of "Love Unites" apparel that'll keep you looking both sporty and fierce this June. And the best part? They're also making a $250k donation to The Trevor Project, the world's largest suicide prevention and crisis intervention organization available for the LGBTQIA community. "We believe through sport, we have the power to change lives," Adidas Director of Diversity & Inclusion, Emmy Negrin, said in a statement. "Real, positive change is possible when you harness the influence of sport. It's on all of us to help create a world in which everyone feels safe and can show up as their authentic, unapologetic selves. We see you and we celebrate you, during Pride month and every single day all year long."
Bud Light
B: Bud Light
After a 20-year partnership between the beer company and GLAAD, Bud Light is honoring Pride Month this year by giving their iconic blue aluminum bottle a fierce makeover. The limited-edition bottled, available at bars nationwide through June, will be draped in the colors of the rainbow flag, with the iconic Bud Light creed printed on the crest swaped out for words of inclusivity and support. And the kicker? For every case of rainbow bottles sold, Bud Light will donate $1 (up to $150,000) to GLAAD. "Bud Light has been a supporter of the LGBTQ+ community since the 80s and we are excited to continue our long-standing partnership with GLAAD by collaborating with them on this new commemorative bottle that celebrates the LGBTQ+ community and everything GLAAD does to support it," said Andy Goeler, Vice President of Marketing for Bud Light. "The way we see it, our beer is for everyone to enjoy, so we are looking forward to seeing Pride bottles at bars throughout the month of June and beyond. With the release of these new bottles, we hope to create something that everyone can feel proud to hold during Pride month that also makes a positive impact for GLAAD's initiatives and the LGBTQ+ community overall."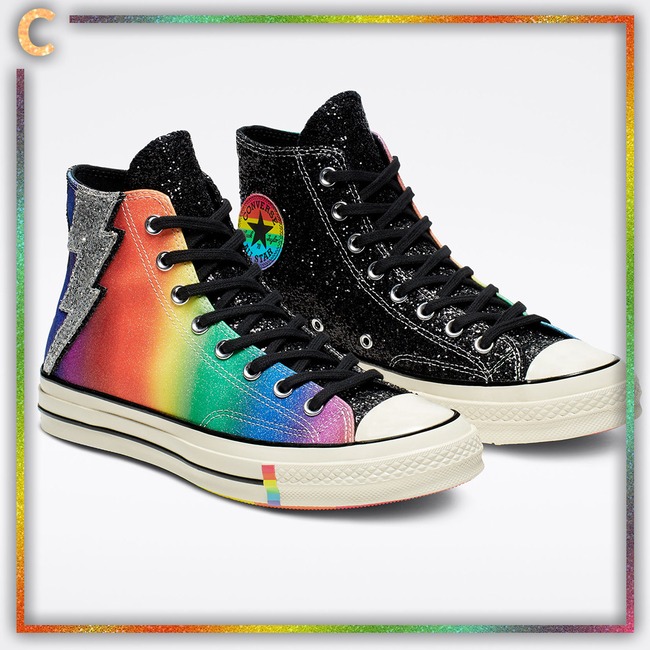 Converse
C: Converse
The classic shoe company's 2019 Pride capsule features an array of sneakers and apparel draped in rainbow coloring of some sort. And for the first time ever, Converse is offering a pair of Chuck 70 high-tops decked out in the colors of the trans flag (light blue, pink and white). While it's unclear how, exactly, proceeds of the sales will benefit organizations dedicated to supporting the LGBTQIA community, the company's website does note "contributions are supporting longstanding local and global partners, including It Gets Better Project and OUT MetroWest."
Article continues below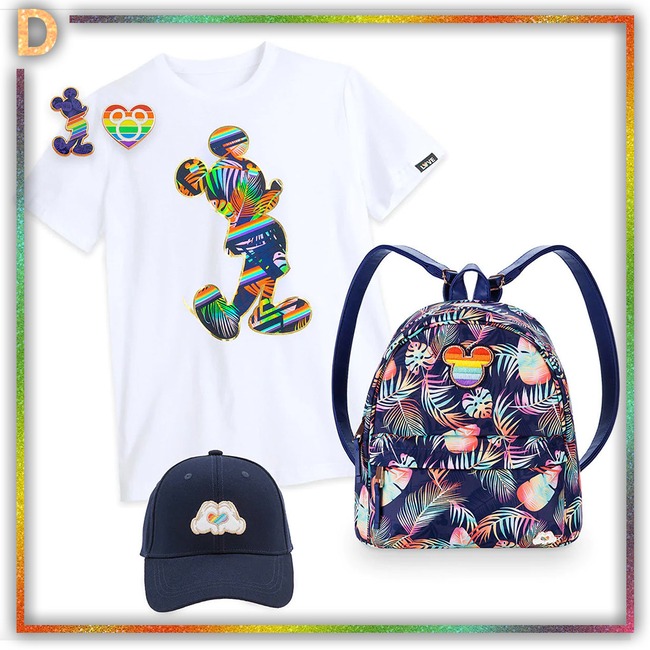 Disney
D: Disney
Who doesn't want rainbow Disney merch to help themselves celebrate Pride? One look at that hat with the Mickey hands forming a heart had us sold. And the best news is that, for the second year in a row, the Mouse House is donating 10 percent of all proceeds to the Gay, Lesbian and Straight Education Network (or GLSEN for short), the leading organization working to create safe and LGBTQ-inclusive K-12 schools!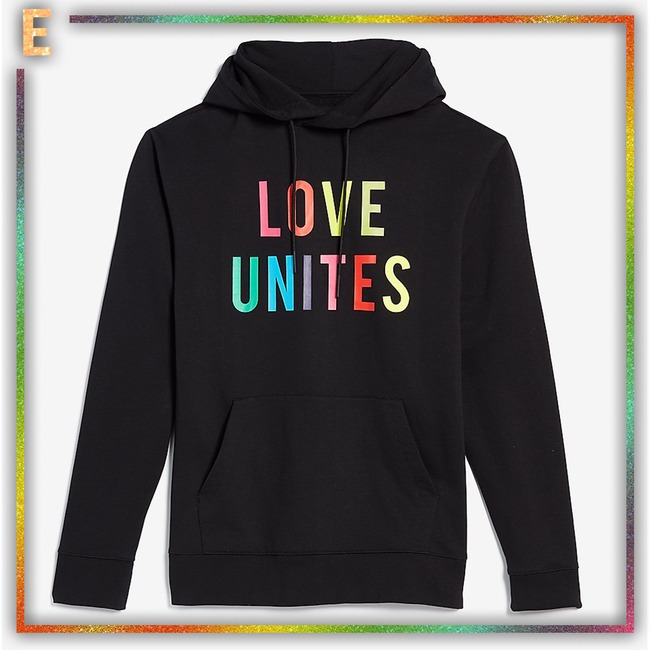 Express
E: Express
In honor of 50 years of Pride, Express has partnered with Out Magazine and GLAAD for a 35-piece, all-gender collection of apparel. For every piece purchased from the Love Unites collection through July 15, Express will donate 25 percent of the net income to GLAAD.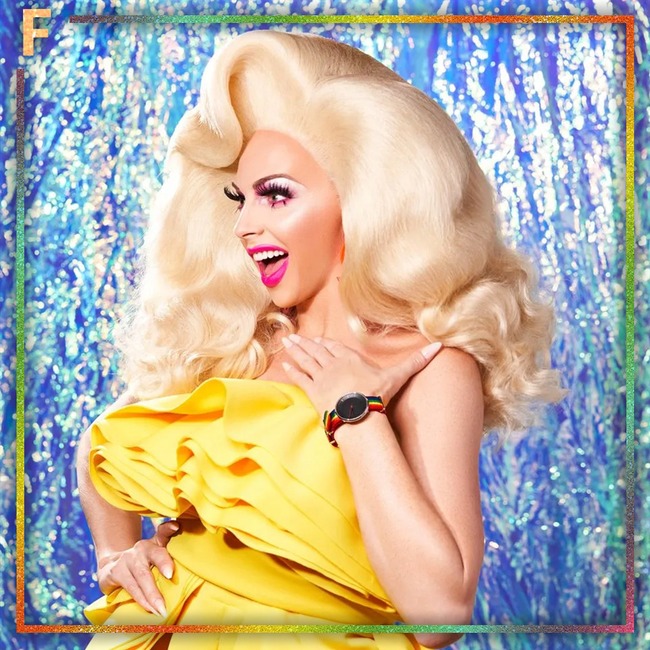 Fossil
F: Fossil
Not only is Fossil offering a special Pride Watch Case and rainbow Pride Watch Band this month, along with a series of solid-colored silicone bands in every color of the rainbow for customizing, but they've also put beloved RuPaul's Drag Race album Alyssa Edwards front and center in their ad campaign. The fierce icing on this cake, however, is that the company will be donating 100 percent of the earning made from the case (which retails for $75 on their website and in select stores) to the Hetrick-Martin Institute, an LGBTQ youth service agency providing young people ages 13 to 24 with counseling, health and wellness services, career development, liberal arts activities, and services for homeless youth.
Article continues below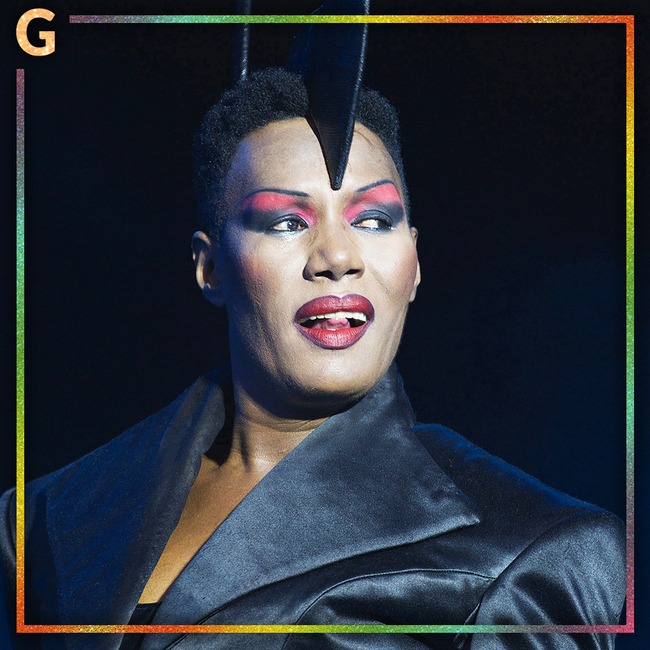 Warren King/REX/Shutterstock
G: Grace Jones
New York City is the place to be this Pride Month. Not only is the city home to the legendary Stonewall Inn, where the first brick was thrown in the fight for LGBTQIA rights 50 years ago (more on that in a bit), but this year, it's also the location of WorldPride, which began in Rome in 2000 and has hopped across the globe from city to city ever since. An occasion this momentous requires a headliner on par with the magnitude, and they don't get much larger-than-life than Grace Jones. The iconic singer-actress-model will command the stage on Saturday, June 29. "I couldn't be more excited to perform in front of my LGBTQIA+ friends and the community that's supported me for so many years during WorldPride 2019 | Stonewall 50," Jones said in a statement announcing her involvement. "Saturday's Pride Island lineup will be a celebration of everything that the community stands for and will go down in illustrious history." Sunday's headliner has yet to be announced, though rumors are bubbling that it might be another iconic performer on this list. (Hint: Check the "M" slide!)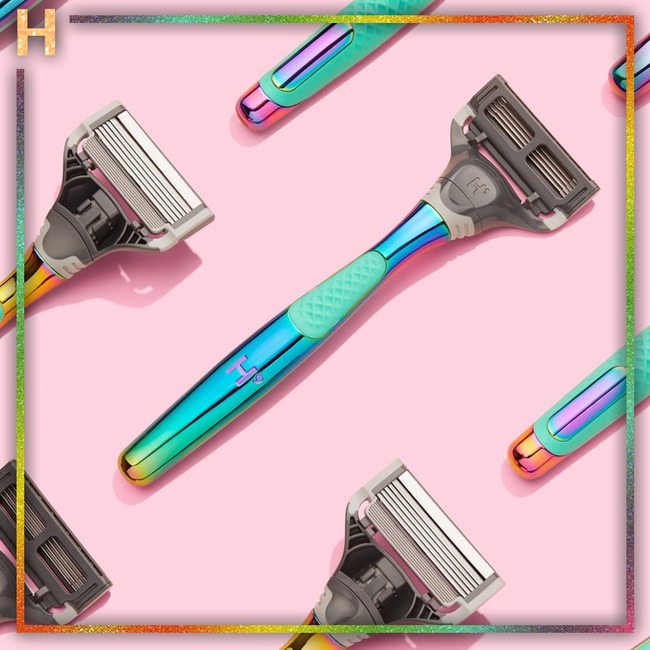 Harry's
H: Harry's
For Pride Month, Harry's has launched a special Shave With Pride kit that comes with a one-of-a-kind Winston razor with a stunning prismatic rainbow handle. Even more stunning? 100 percent of the proceeds will be donated to The Trevor Project. The complete set and individual razor handles can be purchased at Harry's website.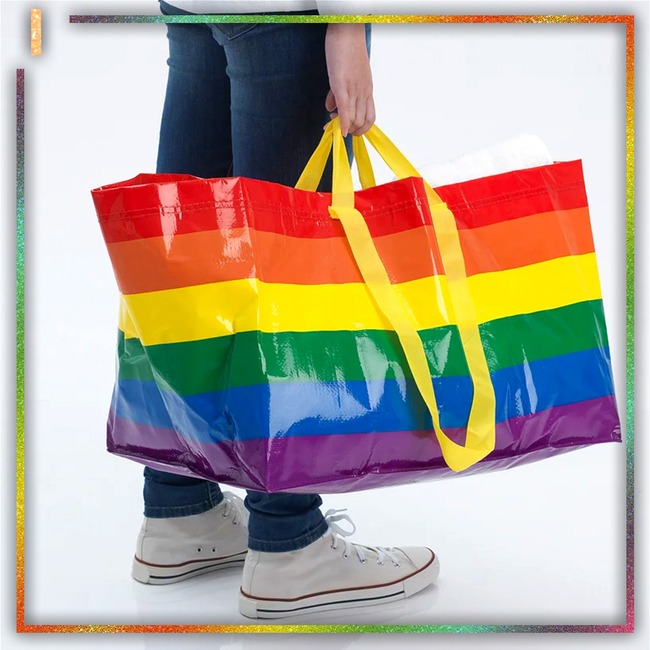 IKEA
I: IKEA
You know that iconic oversized blue IKEA shopping bag? It's getting a bit of a makeover this Pride Month, as the furniture retailer is dropping a limited-edition rainbow version of their KVANTING bag, in partnership with the Human Rights Campaign. All of the proceeds from the bag's sales will go to the HRC's educational programs for LGBTQ+ youth and families."We are excited to partner with the Human Rights Campaign Foundation for Pride Month," Rafael Fantauzzi, IKEA U.S. Diversity & Inclusion Manager, said in a statement. "At IKEA, our culture is centered on the value of togetherness. We believe equality is a fundamental human right and that all homes are created equal. We know everyone deserves a home you absolutely love and a workplace where you can be yourself."
Article continues below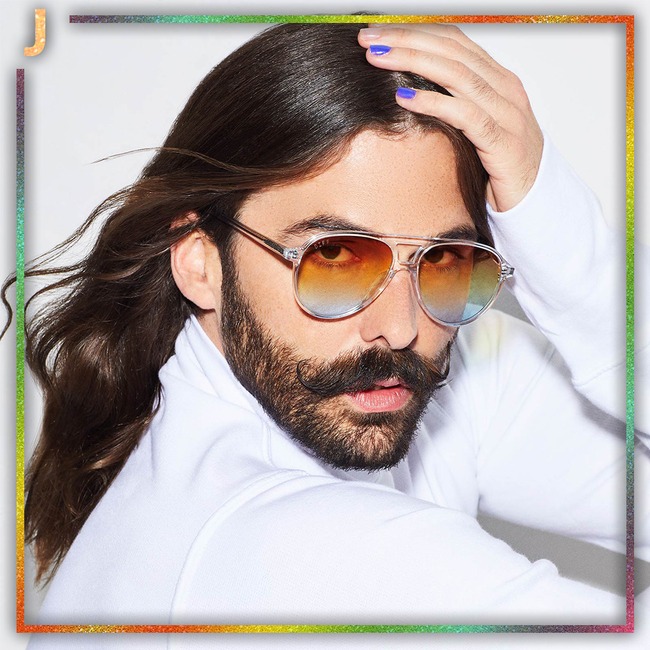 DIFF Charitable Eyewear
J: JVN x DIFF
For Pride Month, DIFF Charitable Eyewear has teamed with Queer Eye breakout Jonathan Van Ness for a Pride collection of aviator eyewear in multiple color options, including the sickening rainbow ombre lenses. And the best part? For every pair sold, a pair of reading glasses and an eye exam is donated to someone in need. "We did a Pride collection because I just love Pride so much!" JVN told Bustle. "Pride month is about celebrating LGBTQ+ visibility, and making sure that we're advocating for equal rights for everyone. It's an honor that DIFF would choose me to do this campaign for Pride, and with all the festivities, you'll need some very cute lewks… and my DIFF line can help you with that!"
Rich Fury/Getty Images for Coachella
K: King Princess
Rising queer icon King Princess (real name Mikaela Straus) is having quite a moment this Pride season. Not only did the singer-songwriter, the first signed to Mark Ronson's Zelig Recordings, just release her new single "Cheap Queen," but she's got a feature on Ronson's highly-anticipated new album Late Night Feelings (dropping smack dab in the middle of Pride Month) and will be headlining her first Pride Festival in July (not all festivals are relegated to June) alongside the legendary Melissa Etheridge at San Diego Pride, the nation's sixth-largest festival. "Playing San Diego Pride is a true honor," she said in a statement. "Pride celebrations are a pillar of liberation and representation in our community, and a reminder of our ability to bring happiness to one and another through inclusion. It's about giving each other a home in which we can share our truest expression of self without judgement. Our founding mother Marsha [P. Johnson] fought to give us our space to express ourselves freely and to celebrate our love, I'm honored to be a part of this loving community. Come rock with me and Melissa!"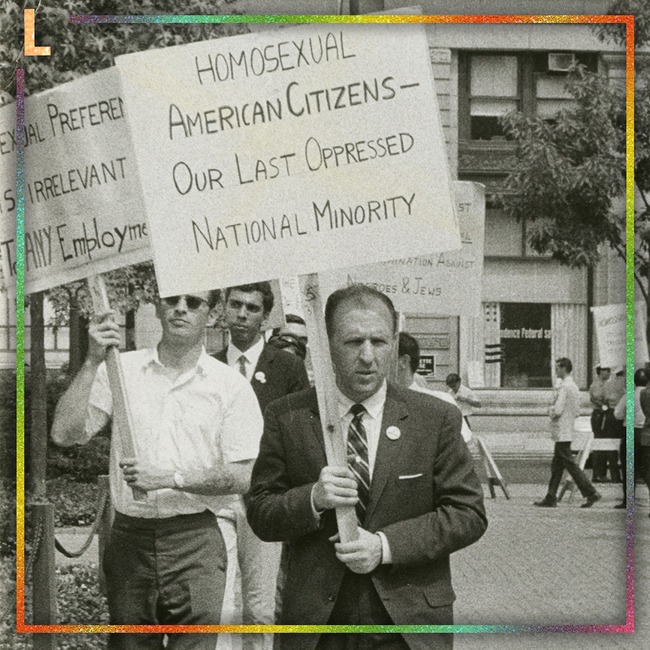 Courtesy of The New York Public Library/PBS
L: The Lavender Scare
While Pride Month is certainly about celebrating how far we've come, PBS is offering a stark reminder of just how bleak it once was for LGBTQ citizens in this country with the June 18 premiere of the documentary The Lavender Scare. From producer and director Josh Howard, and based on the book by David K. Johnson, the film tells the little-known and shocking story of the federal government's unrelenting campaign to identify and fire employees suspected of being homosexual that lasted until President Bill Clinton signed an executive order ending the ban on security clearance for gay employees in 1995. Narrated by Glenn Close, the film features the voices of Cynthia Nixon, Zachary Quinto, T. R. Knight and David Hyde Pierce.
Article continues below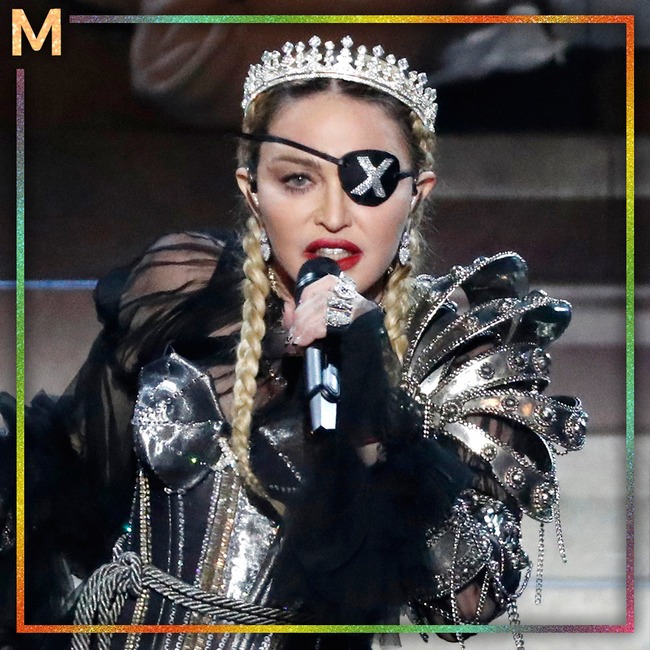 Michael Campanella/Getty Images
M: Madonna
A true patron saint of the LGBTQIA community, and one of the first straight allies in the world of pop music to voice their support at a time when it was not a popular thing to do, Madonna is celebrating Pride Month by releasing Madame X, the fourteenth studio album in her illustrious career, on June 14. A gift to the community who's always rallied behind her just as she's rallied behind them or a pure coincidence, timing-wise? You tell us. Rumor has it she just might be the yet-to-be-announced Sunday headliner for NYC Pride, as well.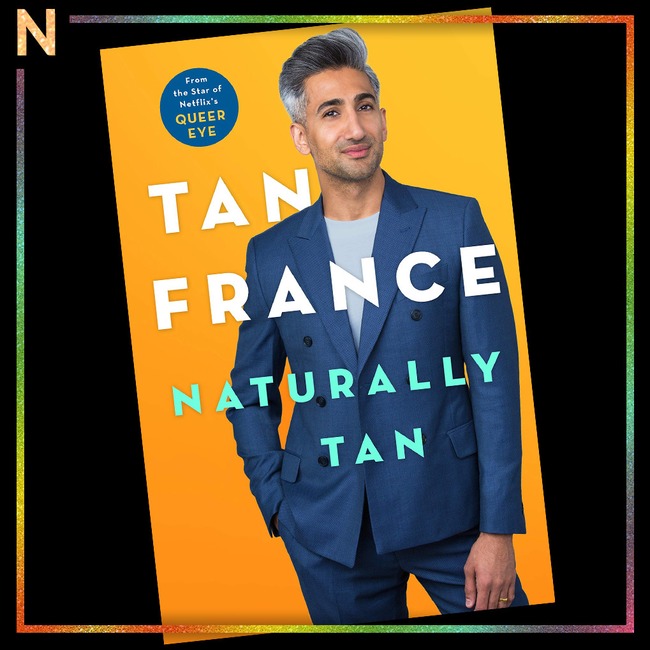 St. Martin's Press
N: Naturally Tan
Just in time for Pride Month comes Queer Eye fashion guru Tan France's memoir, Naturally Tan, set for release on June 4. The tome tells the story of how France went from his traditionally religious English home to become the first openly gay, South Asian man on television, french tuck and all.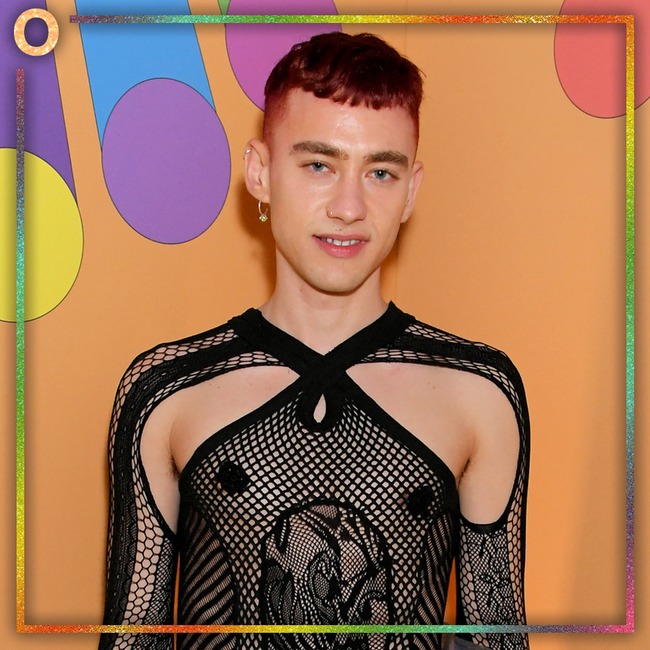 David M. Benett/Dave Benett/ Getty Images for Universal Music & Soho House Group
O: Olly Alexander
As the unapologetically queer frontman of British electopop trio Years & Years, Olly Alexander will give L.A. fans a real treat when he takes the stage as headliner of the SoCal city's Pride Festival on Sunday, June 9. Later this summer, the group will hop back across the pond and perform at Manchester Pride in late August, as well.
Article continues below
Netflix
P: Pose
FX's groundbreaking, critically-acclaimed Pose returns for a second season on Tuesday, June 11. Having jettisoned its straight, white, cisgendered cast members in between seasons in favor of a fuller spotlight on its history-making cast of transgender actors, the series, from executive producers Ryan Murphy, Brad Falchuk, and Steven Canals, moves the action to 1990, opening on the day Madonna's classic "Vogue" was released, turning the underground ball culture explored in the series into something with more mainstream appeal.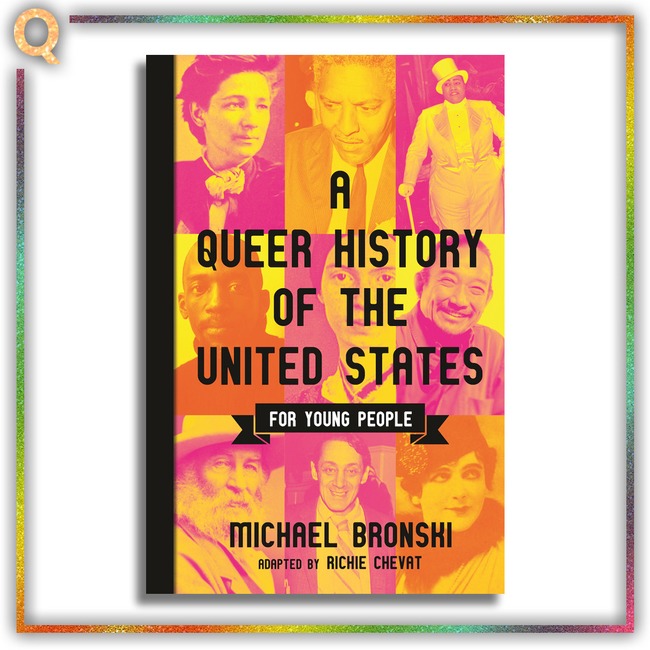 Q: A Queer History of the United States for Young People
Just in time for Pride Month, this book from Michael Bronski (adapted by Richie Chevat) is being released on June 11 with the aim to educate the youth on the ways in which LGBTQ people have been contributing to the country and culture for over 400 years.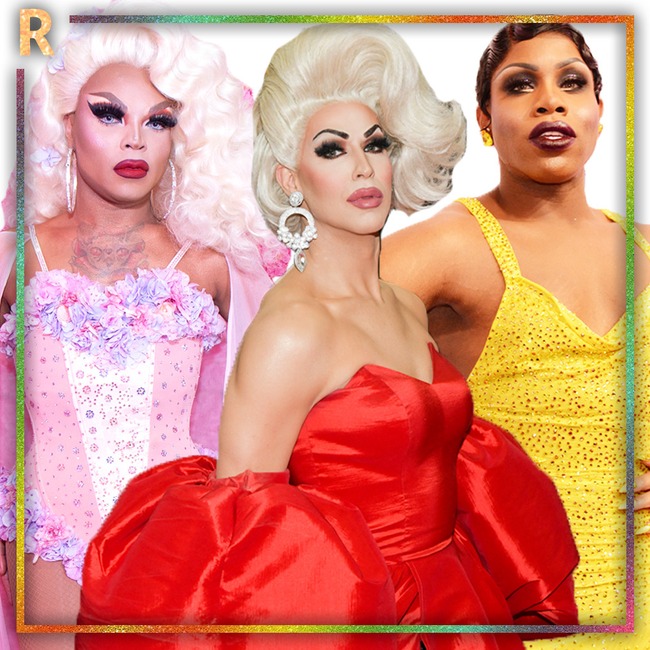 Rodin Eckenroth/Getty Images), Chelsea Guglielmino/Getty Images, Santiago Felipe/FilmMagic
R: RuPaul's Drag Race Stars
Though the hit Emmy-winning RuPaul's Drag Race may have finished its sickening 11th season days before the start of Pride Month, that doesn't mean its effects won't be felt throughout the season. Just head out to any of the major Pride Festivals across the country and there's a good chance one of Mama Ru's queens will be on the line-up somewhere. If you're in L.A., Miss Vanjie will be taking the stage, while Chicago is getting visits from Shea Coulee, Alexis Michelle and Coco Montrese. Denver's stage will be graced by newly-crowned Season 11 winner Yvie Oddly and Peppermint, while Boston is getting a headlining performance from frequent guest judge Todrick Hall. And if you're up in Toronto, be on the lookout for season 11 runner-up Brooke Lynn Heights and All Stars 4 winner Monet X Change.
Article continues below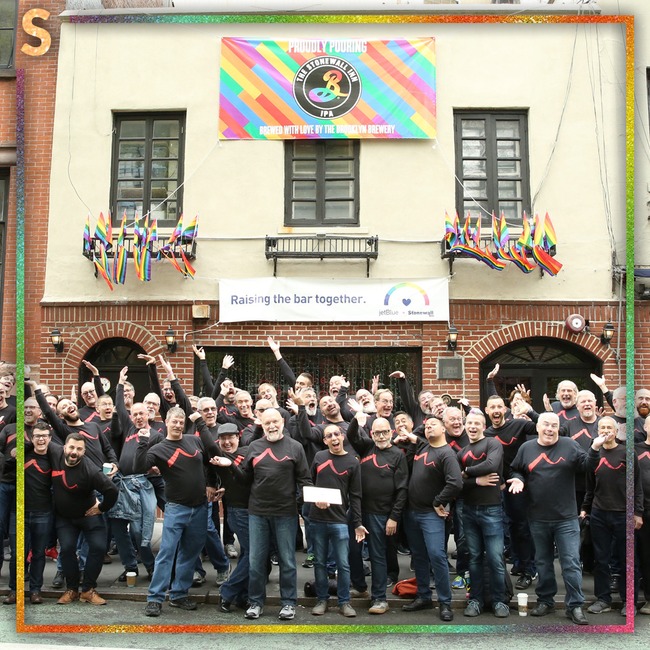 Monica Schipper/Getty Images for for Airbnb
S: Stonewall50
This Pride Month marks a very special anniversary, as it's been 50 years since the infamous Stonewall Uprising. Back in the '60s, police routinely raided gay bars, arresting anyone they could find when they did so, essentially outing them to the world. But on June 28, 1969, when the NYPD arrived at The Stonewall Inn, the clientele–mostly drag queens and people of color–decided they'd had enough and fought back, with transgender activist Marsha P. Johnson widely credited with throwing the first brick in what would become the Stonewall riots. A month after the riots, the first NYC Pride Rally occurred when 500 people showed up in Washington Square Park for a "Gay Power" demonstration. From there, the gay liberation movement was born. The following year, gay pride marches took place not only in NYC, but San Francisco, Los Angeles and Chicago, commemorating the anniversary of the riots, leading us to Pride Month.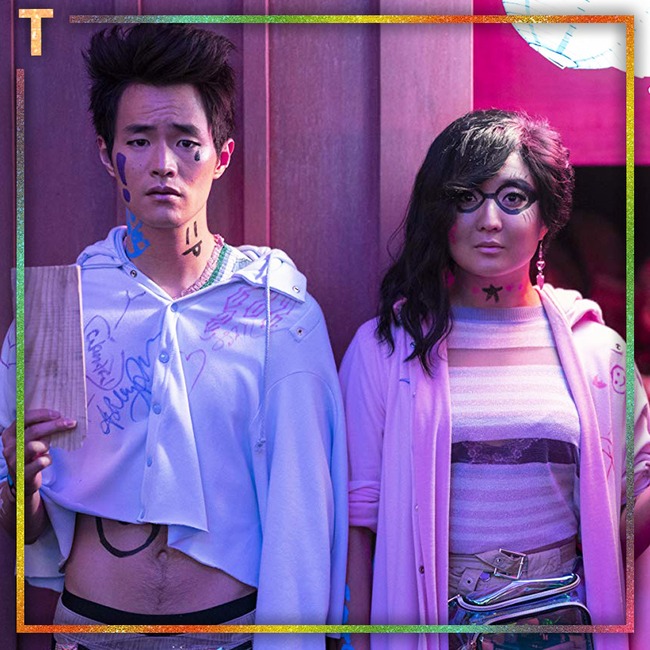 Netflix
T: Tales of the City
18 years after our last visit, Netflix is taking us back to 28 Barbary Lane with a new 10-episode installment of Armistead Maupin's Tales of the City, based on the book series that's been hailed as a cultural touchstone for the LGBTQ community as it was the first to touch on the AIDS crisis. First adapted by PBS in 1994, with subsequent mini-series airing on Showtime in 1998 and 2001, Tales of the City sees Laura Linney and Olympia Dukakis reprise their iconic roles of Mary Ann Singleton and Anna Madrigal, respectively. Joining the series is Ellen Page as Mary Ann's daughter Shawna. The new installment finds Mary Ann returning to San Francisco 20 years after leaving her daughter and ex-husband behind to pursue a career and getting quickly drawn back into the lives of the colorful residents at Anna Madrigal's iconic 28 Barbary Lane. Look for the mini-series to drop on June 7.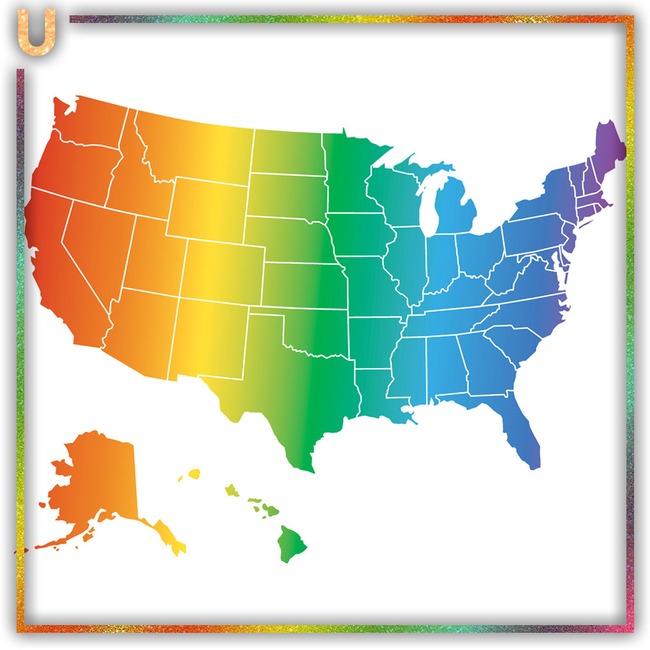 U: U.S. Cities Celebrating Pride
With nearly 100 cities across the Unites States celebrating Pride something throughout the year, the celebrating doesn't have to be limited to June or your own backyard. Get out and explore!
Article continues below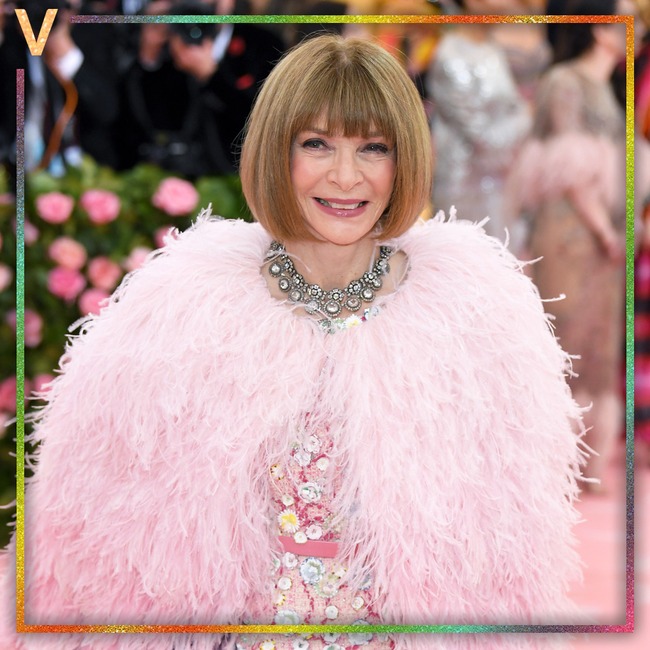 Karwai Tang/Getty Images
V: Vogue Ball
Get ready for NYC's Metropolitan Museum of Art to celebrate Pride like never before. With the Costume Institute's exhibition "Camp: Notes on Fashion" in full swing since its opening in early May, the fun spill over into June with an outdoor dance hall extravaganza on June 11 in the museum's plaza. Iconic performers will compete in a vogue competition to be judged by Vogue editor-in-chief Anna Wintour, Jordan Roth, Twiggy Pucci Garcon, Jose Xtravaganza, and Jack Mizrahi! The Battle of the Legends competition will honor the winner with the grand prize title of Legend Slayer. Fierce, right?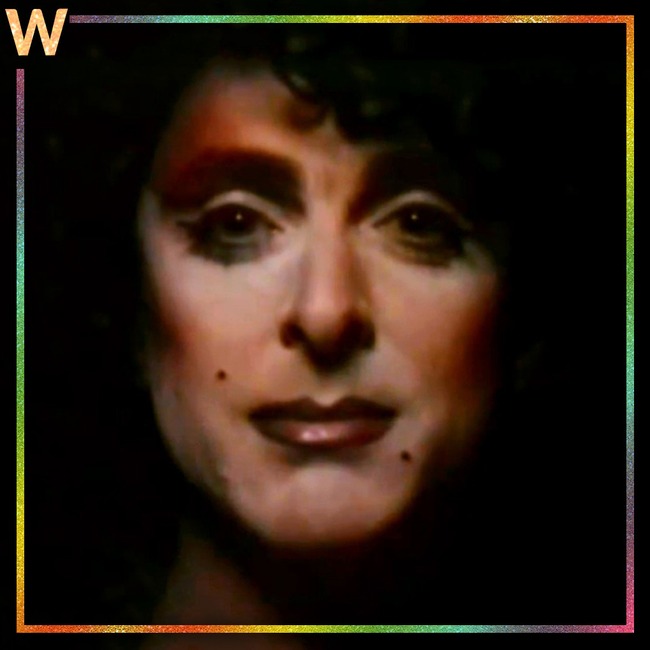 HBO
W: Wig
HBO's contribution to Pride Month is the documentary Wig, airing on Tuesday, June 18. The doc takes a look at Wigstock, the iconic annual drag festival started by Lady Bunny that signaled the end of summer for NYC's gay community. Laying dormant since 2001, Lady Bunny and Neil Patrick Harris revived the festival in 2018, bringing together legendary queens with some of drag's newer children. Wig explores the origins and the influence of the historic festival through rich archival footage, and provides a look into the contemporary drag movement for which the festival served as a foundation.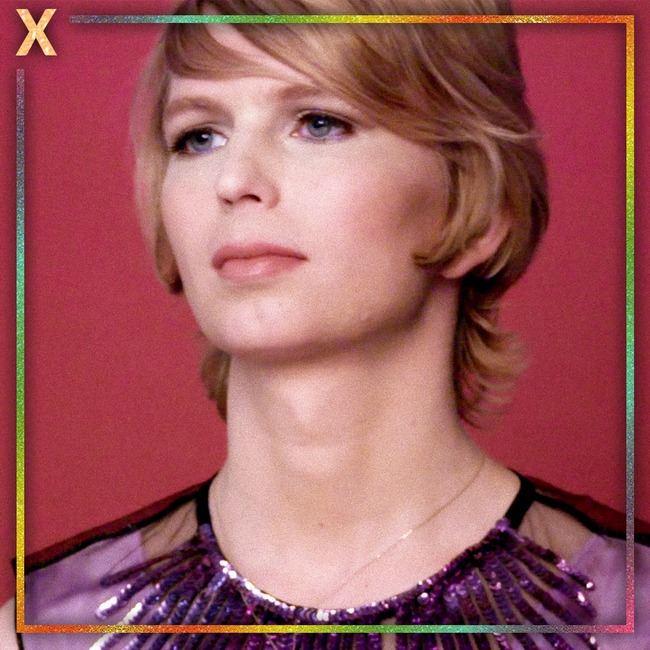 Courtesy of SHOWTIME.
X: XY Chelsea
Centered on a truly polarizing figure, XY Chelsea tells the historic story of whistleblower Chelsea Manning, examining her place in the conversation on national security and the fight of the transgender community for rights and visibility. After having a world premiere at the Tribeca Film Festival in May, the documentary comes to TV via Showtime on June 7.
Article continues below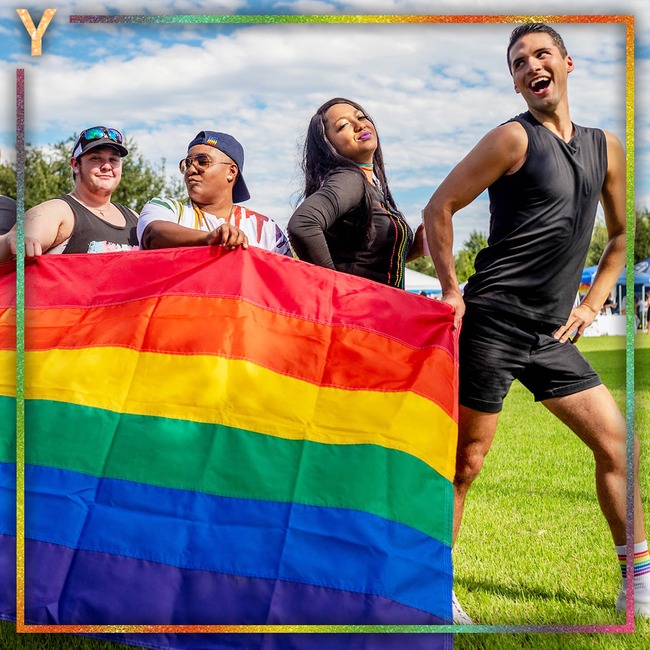 Y: YouTube
In honor of Pride Month, YouTube Originals has a diverse slate of programming they'll be launching throughout June. First up is State of Pride, a documentary that takes an unflinching at the significance of Pride 50 years after Stonewall, following activist and host Raymond Braun as he visits three diverse populations for series of intimate and honest interviews about the meaning of pride. State of Pride is available now. On June 5, they'll make the 2017 doc This Is Everything: Gigi Gorgeous available for free for the first time, followed by the June 26 premiere of doc Stonewall Outloud.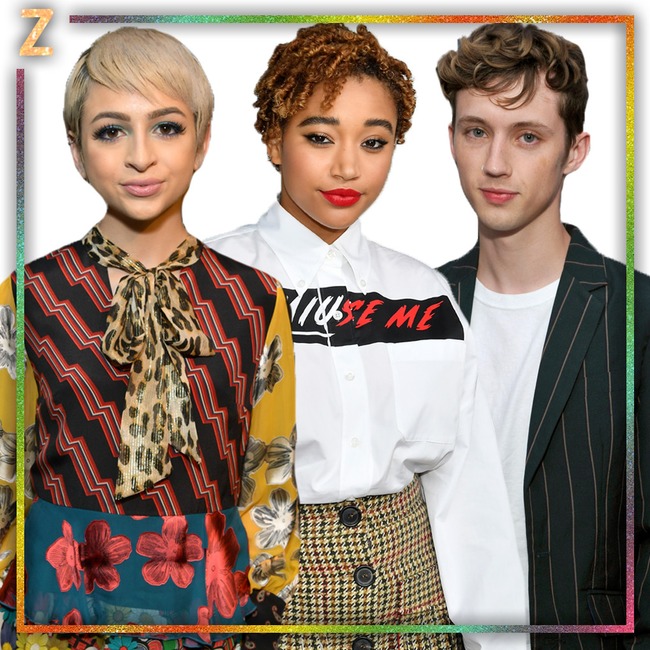 Emma McIntyre/Getty Images for Marie Claire, John Sciulli/Getty Images for Gucci, Dominique Charriau/Getty Images for miu miu
Z: Gen Z Heroes
Did you know that a 2016 study by the J. Walter Thompson Innovation Group found that only 48 percent of Generation Z (those born in the late 1990s through mid-2000s) identified as "exclusively heterosexual," marking the first time a generation defined themselves as majority queer in some way, shape or form? Gen Z is leading the way on a more inclusive tomorrow, and queer Gen Z stars like singer Troye Sivan, trans actress Josie Totah, actress/activist Amandla Stenberg, and RuPaul's Drag Race season 10 winner Aquaria, to name but a few, are on the front lines. The future is fierce!
Don't miss E! News every weeknight at 7, only on E!
Source: Read Full Article