Your 2022 Summer Sex Horoscope Is Right Here
We've all heard of the "summer of love," but TBH: summer '22 is gonna be the summer of sex. With planets spicing it up (and a mostly ex-free summer—thank you, next!), prepare for new horizons ahead—and between the bed sheets. Get ready to get passionate and, uh, have plenty of orgasms.
Read your summer sex horoscope:
ARIES
When it comes to zodiac signs that have the hottest summer ahead, it's you, Aries. Yes, you're about to be getting ~lucky.~ With Jupiter, the planet of miracles, dancing in your zodiac sign all summer, you're set to make your dreams come true. Not only could this foretell a soulmate connection right around the corner, but couples in existing relationships may find they're making long-term plans or even taking the next step in their relationship.
Mars, the planet of sex, jazzes up your sex appeal until early July, but don't worry, because hella cosmic energy will be igniting your sector of dating, hookups, and passion beginning mid-July until early September. This guarantees some head-spinning sex—sex that could have you bragging to your besties about seeing stars! Just beware of some exes lurking come mid-September—or you may instead realize that you and your boo need to hash some things out. Seize the day, bb!
Hottest date idea for summer '22: naughty truth or dare
Hottest sex position for summer '22: the face-off
Sex motto for summer '22: "I always get what I want."
TAURUS
Summer '22 is here, Taurus, and you're gonna be in your feels. You could spend the beginning of the season feeling a bit reflective, but lucky you, from July onward, you're set for some hot AF chemistry. Mars, the planet of sex and drive, energizes your zodiac sign beginning in July, bringing you hella energy, charisma, and sexual magnetism. Take the lead in July and August to turn up the heat in your sex life, whether you're single or attached. Ready to let your freak flag fly or set up some sex marathons with your boo? You'll have the libido to make this one of your hottest summers in years.
Oh, and single Tauruses will have an especially fab time lining up options who will not only give them plenty of attention between the sheets, but who may even fan the flames of their hearts, too! September could be one of the best months in your romantic life in ages, so decide what you want and go get it.
Hottest date for summer '22: sexy body painting
Hottest sex position for summer '22: the pick-me-up
Sex motto for summer '22: "There's a reason my exes can't forget me."
GEMINI
Prepare for a spicy summer, Gemini—just how you like it! The entire season is sexting good vibes straight to your social life, meaning you'll be on top of everybody's VIP list. If single, date through your personal network, or even ask out that acquaintance you've been wanting to seduce for ages (they'll probs say yes). Couples could decide to spend extra special time getting sensual at home, and others may even be tempted to try swinging (just practice safe sex)!
Lucky you, there will also be plenty of time to travel, hit the town, or step out to nearby locales that promise an exciting change of pace. If single, stay on the prowl, as a hottie with a body could be ready to blow your mind when you least expect it. Howevs, the best news of all this year is that Mars, the planet of sex and confidence, will energize your zodiac sign beginning mid-August, promising that you'll see your libido skyrocket until the spring of 2023. You'll be absolutely magnetic, so seduce to your heart's—and loins'—content.
Hottest date for summer '22: an outdoor movie with a carefully positioned blanket over you
Hottest sex position for summer '22: the spread-eagle
Sex motto for summer '22: "Bang hard, party hard."
CANCER
Summer begins with birthday season, Cancer, ensuring that all eyes are on you. You'll be feeling rejuvenated and a bit friskier, ready to let out some of that sexual frustration. You have dazzling stars in the months ahead, ensuring tons of sweet moans and whimpers whether you're single or attached! July will be a spotlight month for love, attraction, partnership, and passion, with so much planetary power shaking it up. Not only will mighty Mars, the planet of energy, fire up your social circle in July and August, ensuring an extremely active time with friends, but singles could meet someone fab through their network or line up options through online dating. Venus, the planet of beauty, also cranks up your attraction to level 10, ensuring you'll be able to enchant absolutely anyone.
The middle of July could bring a make-or-break moment for some relationships, while casually dating/sexing Cancers may realize they've gotten caught up in a situationship or relationship! In the second half of the summer, take a chance to travel, as you'll have copious moments to canoodle or lock eyes and loins with a new boo.
Hottest date for summer '22: a sex shop
Hottest sex position for summer '22: the Notebook
Sex motto for summer '22: "Nobody does it quite like me."
LEO
This! Whole! Summer! Is! Making! You! Horny! Leo! And I guarantee that this will make you roar "hell yes!" With so much cosmic energy telling you to shake it up, step out of your comfort zone, and experiment, you may soon realize that you're looking at life—and sex—from a whole new perspective. Whether single or attached, now is a time to spruce up how you experience pleasure, whether that's with a new kink or sex toys you've never tried. Singles will also def notice that people who are different than their usual type are more interested in them, which means whole new opportunities to explore.
Your social life will be popping off for many months too, a trend you'll experience into 2023. This bodes well for people looking to meet someone hot and spicy through their friend group or via online dating. Your birthday season will also be bringing on the Os, so speak up clearly for what you want and how you like it. Mid-August may bring a turning point in a significant relationship, but if single, you may find someone who tickles your tasty parts in just the right way that you ask them to stay. Don't let all the good vibes go to waste!
Hottest date for summer '22: hot and sweaty beach or pool day
Hottest sex position for summer '22: doggy style
Sex motto for summer '22: "Let's get adventurous."
VIRGO
The summer of '22 will be making you sensual, Virgo, as well as fill you with an insatiable lust to get it on. With planets juicing up your sexy vibes, you'll be constantly thinking about the urge to merge. This guarantees that you'll be fired up to take the lead in your sex life, whether single or attached. This feisty mood just won't quit, so if you're single and not happy with your current dating pool, clear everyone out and hit reset. In fact, beginning in July, you'll have fab energy to travel and meet someone who catches your eye and whisks you off to bed—maybe someone who is not your "normal type" but who fills you with so much curiosity that you just can't take it! Give 'em a whirl because you only live once, bb.
Your social life will be popping off in July, too, helping singles find hot hookups. Yet as soon as your birthday season arrives and September creeps in, you'll have all eyes on you, guaranteeing you even more cosmic sexpot potential. Mid-September could bring a turning point in a relationship, so if you've had enough fun letting your freak flag fly all summer, you may decide to take the next steps with your boo or find someone who has LTR-potential.
Hottest date for summer '22: tantric sex experimentation
Hottest sex position for summer '22: missionary
Sex motto for summer '22: "Let's go deeper."
LIBRA
Step right into one of the best summers in your life for some twin flame action, Libra. With the planets amplifying your chance of finding a soulmate who hits the right spots and gives you mind-blowing orgasms, it's time to get real about what you truly want in a S.O. Luckily, for Libras already in established relationships, you'll be able to spend more time with your special someone while also turning up the fun, adventure, and sexy times to level 10!
Starting in July, your libido will also hit new heights; you're hungrier than ever to get down and dirty for months to come. In fact, this would be a fab time to try out new positions, toys, or kinks. Tantric sex could also be hot! As planets start to ignite your social sector mid-July, you'll see a cosmic dose of fun like a shot of adrenaline to the heart. This is a great period to improve your social life, meet someone new through your friend group, or try your hand at online dating. August will be popping off with this same mood!
Hottest date for summer '22: a couple's photoshoot, XXX-style
Hottest sex position for summer '22: cowboy/cowgirl
Sex motto for summer '22: "Baby, I'm irresistible."
SCORPIO
Summer is here and you're about to get extra ~wet and sweaty~, Scorpio. With so much cosmic power in your favor, you'll have increased energy to go for long sex marathons—I'm talking multiple hours. In fact, with so many planetary vibes popping off in your sex life, you'll be feeling the urge to merge nearly 24/7. Oh, and lucky you, this trend begins at the onset of summer and literally lasts until spring 2023, so if you're not having the best sex ever, it's time to take matters into your own hands!
Committed Scorpios will be continuing to see shifts in their partnerships, with happy couples having an even more active sex life while couples on rocky ground could be leaving that boo in the dust. Yet while having a whole conquest of lovers sounds fun (especially if you're rebounding), a consistent mindset help you narrow the field for more regular, consistent, and—gasp—intimate encounters with someone that you trust. Come September and the end of summer, expect a flurry of fun and adventures in your social life as the stars shift, once again offering a fresh burst of dating options or memorable evenings with the boo.
Hottest date for summer '22: naughty time in nature
Hottest sex position for summer '22: edge of the bed
Sex motto for summer '22: "Sexy is a lifestyle."
SAGITTARIUS
Buckle up, Sagittarius, because your sex life is cosmic this summer. With Jupiter, the planet of miracles, and Mars, the planet of sex, juicing up your passion zone, all Sagittarians will have plenty of opportunities to get it on. On one hand, this could bring a flurry of dating options to singles—including the possibility of finding a true love soulmate. It could also send other singles on a dating spiral: You'll feel like a kid in a candy store, surrounded by hotties who just can't get enough of you! Committed Sags will enjoy this vibe, too, as your opportunities for fun, games, and adventures will skyrocket—in and out of the bedroom.
Partnership is a pretty important theme for you beginning at the onset of summer, as you'll have cosmic vibes activating your urge to merge until spring 2023! This means that while some Sags may just want to let their freak flag fly, they may end up with a S.O. they're completely obsessed with.. And what's better than "Can't get enough of you, OMG, this could be the one" sex?
Hottest date for summer '22: a summer festival
Hottest sex position for summer '22: the door jam
Sex motto for summer '22: "Never settle."
CAPRICORN
Get ready for a summer of TLC, Capricorn. In fact, from the onset, you're being promised tons of sparks, passion, and canoodling for months to come! Partnership may take top priority for you this summer, whether you're single or attached. This means that existing couples could be making important decisions together and discussing how they want to spice up their love lives and, of course, trying out hot new positions and kinks. However, singles will also be quite focused on finding someone who not only represents serious LTR potential, but someone who also lights a fire in their hearts—and loins—that won't burn out!
Mighty Mars, the planet of passion and drive, ignites your dating and sex life in July and August, so get ready for an active line-up of hotties or memorable moans with your boo. A Full Moon in your zodiac sign mid-July will thrust you front-and-center, as well as give you more manifesting power to demand what you wish from the universe. Above and beyond, know your worth and what you require in the bedroom. You can make it all a reality.
Hottest date for summer '22: naughty board game night
Hottest sex position for summer '22: the bridge
Sex motto for summer '22: "I want it louder."
AQUARIUS
When it comes to your '22 sex life, it's all about stepping out of your comfort zone and embracing adventure, Aquarius! In fact, the more that you plan road trips, quick vacays, or weekend extravaganzas, the more likely you'll be to be cozying up as the beast with two backs (that's a Shakespeare reference about hot sex, bb)! Singles and couples should do their best to be out and about, which will fan the flames of desire in your life.
Luckily, a long-term trend begins for you at the very onset of summer that will last until nearly spring 2023, guaranteeing—yes, you guessed it!—ah-mazing sex, naughty memories, and plenty of orgasms! Singles will enter an especially lucky period of their lives to find plenty of hotties who make them scream more, more, more—or someone who even ignites their heart more deeply than ever before. Coupled up? Don't you worry, you've got plenty of opportunities to get freaky with your babe. Come August and September, though, there's a bit more of a focus on LTR energy, which could have you picking and choosing if single, or making some big decisions with your lover at your side.
Hottest date for summer '22: book a one-night motel in a nearby city
Hottest sex position for summer '22: the wanton wheelbarrow
Sex motto for summer '22: "You better blow my mind."
PISCES
Summer has especially sexy energy, Pisces, and you get to dive into some passionate months ahead. From the very onset of the season, you'll feel a passion roar to life within your heart, and this is a trend that will continue for quite some time. Singles will be served up hot sex on a platter, so make sure you're looking your best and are ready to mingle. Line up hot options particularly in July, which is one of the best periods to find someone who will have you seeing stars. Romance will be written all over your summer, which is a ~vibe~ that not every sign can boast. Couples will be feeling especially frisky, too, so don't forget to give your bae plenty of TLC, as well as opportunities for spontaneous sex!
While most of the season brings plenty of chances for fun, flirting, games, and bangs, as the end of summer looms, the cosmos shift and you'll be debating what's up when it comes to partnerships. September could bring opportunities for singles to find a forever boo, or for couples to make cute promises. Just make sure you're not settling, or the Full Moon in your zodiac sign in mid-September could have you swimming alone on your way.
Hottest date for summer '22: strip poker where all bets are off
Hottest sex position for summer '22: leapfrog
Sex motto for summer '22: "Sex so good, it's unforgettable."
More Sex + Astrology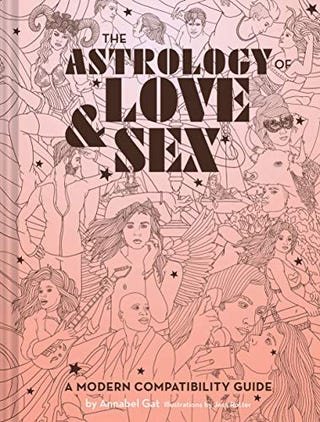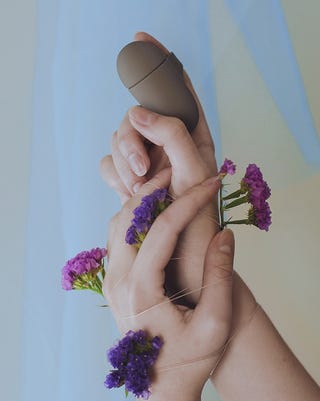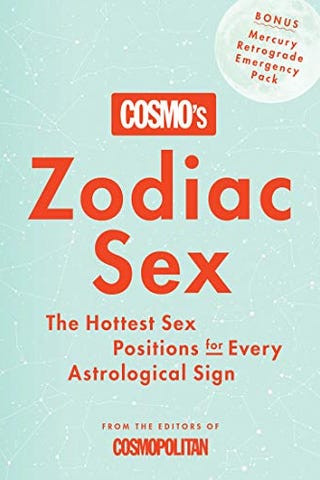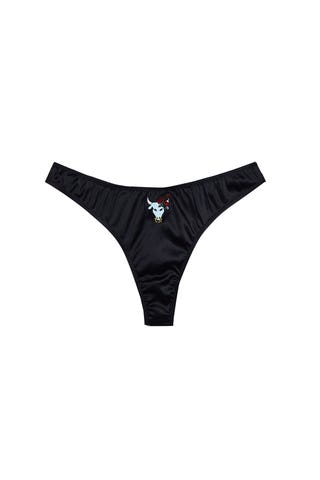 Source: Read Full Article