Your Taurus Monthly Horoscope for June
Add these dates to your GCal:
June 10: New Moon/solar eclipse in Gemini
June 14: Saturn square Uranus
June 20: Sun enters Cancer
June 22: Mercury Direct
June 24: Full Moon in Capricorn
Happy June, Taurus darling! Can you believe we're already halfway through the year? Eclipse season is in full swing and on June 10, a solar eclipse in Gemini will blanket the sky, illuminating the area of your chart associated with values and intimacy. During this powerful lunation, you'll become painfully aware that not everyone abides by the same moral code…which is precisely why you must hold yourself accountable to your individual convictions. Keep in mind that this eclipse is part of an ongoing series that began last year and will continue through December, so this monumental narrative takes time to unfold. The solar eclipse will invite you to explore the messy, complicated parts of your past from a more compassionate point of view. While uncertainty may feel uncomfortable, remember that magic exists on the edge of change—when in doubt, step outside your comfort zone! What's the worst that could happen?!
Then, on June 14, Saturn in Aquarius meets Uranus in Taurus at a tense 90º angle. I'm not going to lie: Squares can be a bit challenging—in fact, they're infamous for fueling friction. However, this Saturn-Uranus meeting is activating the areas of your chart associated with legacy and autonomy, respectively, so don't be surprised if you have a major breakthrough. Another important thing to note is that this is the second installment of a three-part series that won't end until December 24, 2021. Be sure to take note of anything major that occurs mid-month—this story will take time to unfold, but that it will be very worthwhile.
You're obsessed with all things astro. Same. Never miss a Retrograde with Cosmo Unlocked.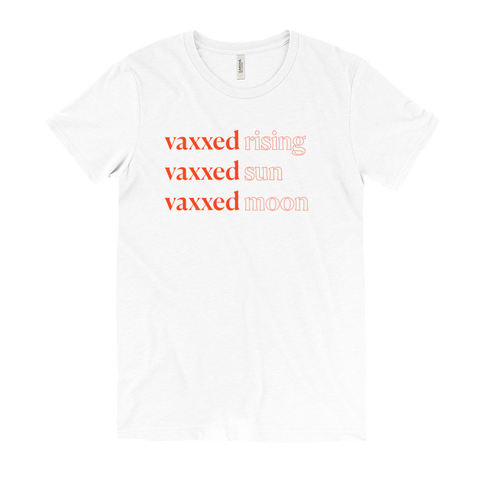 Gemini season officially comes to a close on June 20, when the Sun glides into Cancer on the summer solstice. For you, solar motion through Cancer's watery sky activates the area of your chart associated with humanitarianism, distant community, and technology. This is an excellent time to schedule a Zoom date (or a *gasp* IRL hang!) with an old friend, join a virtual coven, or find new ways to engage as an activist. Not sure where to begin? Consider all of the amazing resources available on the internet! Now more than ever, you can expand your reach through your fingertips. Ready for more good news? Mercury Retrograde officially ends on June 22, making it much easier for you to broaden your horizons without too many miscommunications and meltdowns. J'adore!
Last but certainly not least, the month concludes with a Full Moon in Capricorn on June 24. Everything becomes clear under the light of the Full Moon—the good, the bad, and definitely the ugly. Don't be surprised if, under this sky, you receive critical information about a colleague, acquaintance, or internet confidant. Don't doubt your intuition, Taurus! If something smells rotten, it's time to take out the trash. After all, this is the beginning of a brand new season…and hot bull summer is definitely a full-time job!
Source: Read Full Article