Bezos punts on bid for NFL's Commanders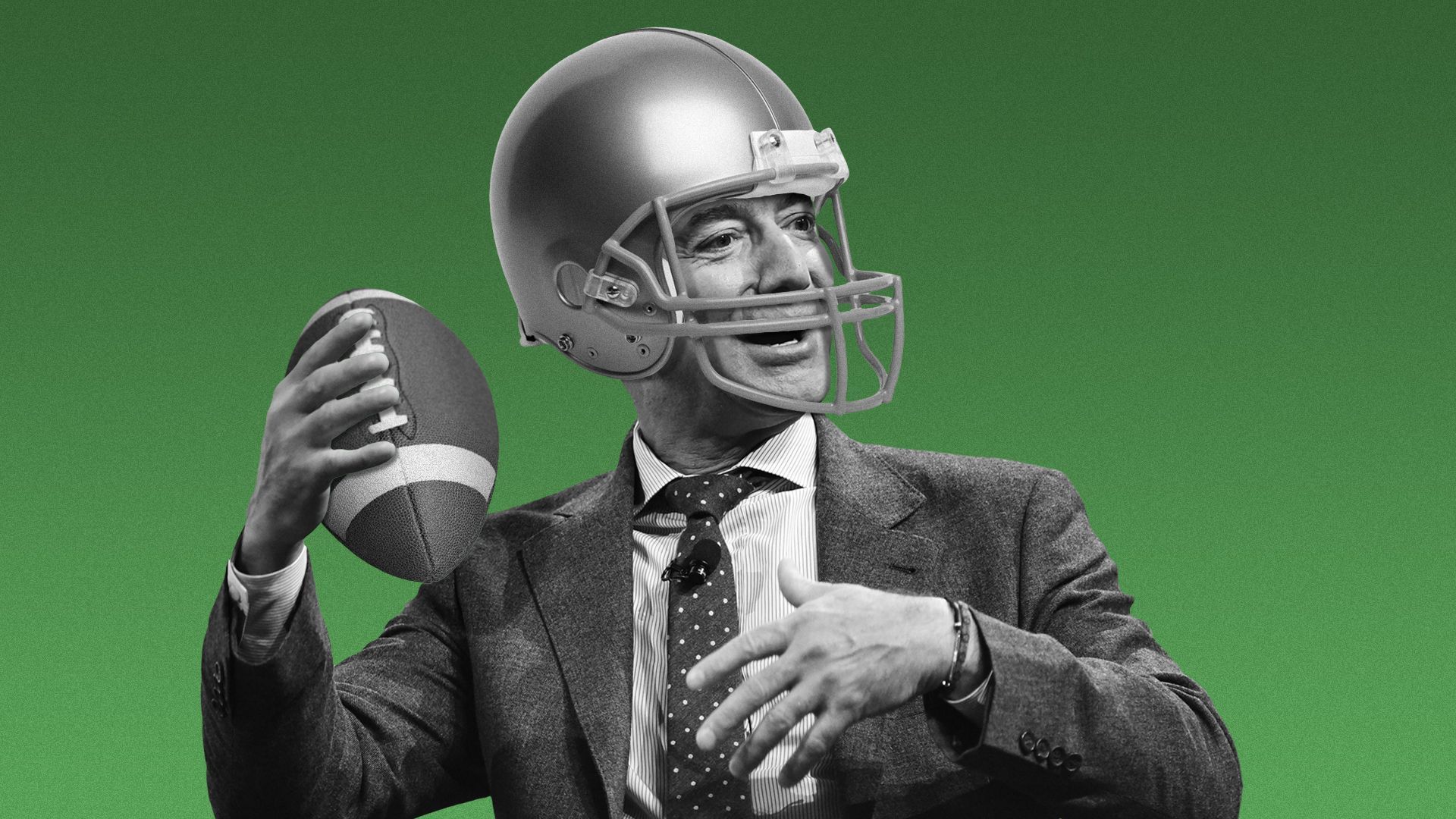 Photo illustration: Shoshana Gordon/Axios. Photo: Mandel Ngan/AFP via Getty Images
Jeff Bezos will not bid on the Washington Commanders, per multiple reports.
The backdrop: The world's third-richest man has been linked to the Washington National Football League franchise ever since current owner Dan Snyder enlisted Bank of America in November to explore a potential sale.
In hindsight, some of the speculation about Bezos' interest may have been overblown. But there's no denying that he was legitimately interested.
The Amazon founder hired bankers to explore an offer, signed an NDA to view the team's financials, and spoke directly with Snyder around the holidays, per Puck News ($).
Where it stands: A group led by Josh Harris, who owns the National Basketball Association's Philadelphia 76ers and National Hockey League's New Jersey Devils, has reportedly submitted a ~$6 billion bid. The group also includes Magic Johnson and billionaire Mitchell Rales, who like Harris is from the D.C. area.
Source: Read Full Article