Ted Lerner, founding principal owner of Nationals and billionaire real estate mogul, dead at 97
video
FOX Business Flash top headlines for February 10
Check out what's clicking on FoxBusiness.com
Ted Lerner, a billionaire real estate mogul and the founding principal owner of the Washington Nationals, has died. He was 97.
The Lerner family took over the franchise in 2006 after it had been controlled and operated by Major League Baseball when the team moved from Montreal to Washington. In the baseball world, Lerner was partly responsible for making the Nationals competitive in the 2010s.
CLICK HERE FOR MORE SPORTS COVERAGE ON FOXNEWS.COM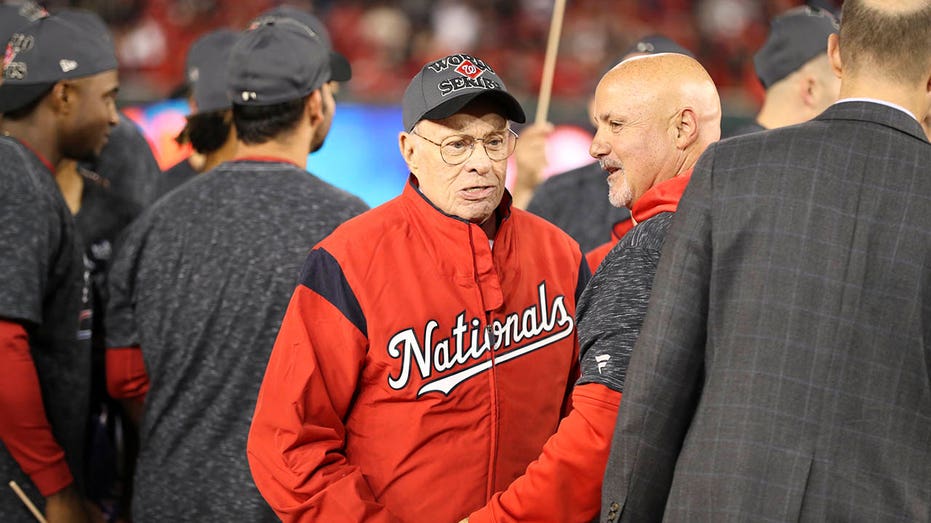 Washington Nationals owner Ted Lerner, center, with general manager Mike Rizzo on field after winning game game 4 and the series versus St. Louis Cardinals at National Park. (Simon Bruty /Sports Illustrated/Getty Images / Getty Images)

The Nationals confirmed his death in a statement Monday.

"It is with great sadness that we announce the passing of Founding Managing Principal Owner, Theodore N. Lerner," the team said. "The crowning achievement of his family business was bringing baseball back to the city he loved – and with it, bringing a championship home for the first time since 1924. He cherished the franchise and what it brought to his beloved hometown."

The cause of death was not made known.

He retired as the managing principal owner in 2018, ceding the role to his son Mark D. Lerner. However, the impact on the roster was still made.

The Nationals made their first playoff appearance in 2019 but lost in the National League Division Series. From 2012 to 2017, Washington had failed to get out of the NLDS despite winning four National League East division titles. Before the 2019 season, Washington also let their top homegrown prospect Bryce Harper walk and sign with the rival Philadelphia Phillies on a 13-year, $330 million contract.

AARON JUDGE'S 62ND HOME RUN BALL FALLS SHORT OF RECORD PRICE AT AUCTION: REPORT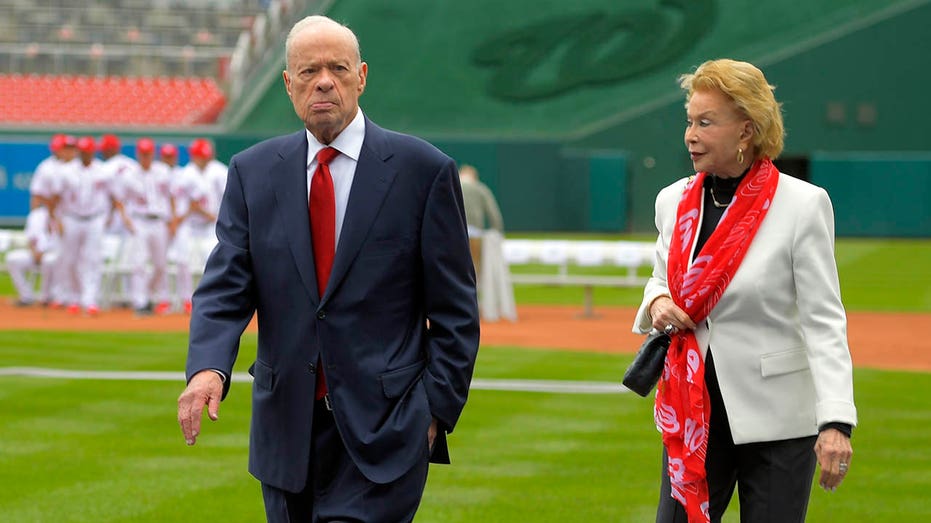 Washington Nationals Founding Principal Owner Ted Lerner, left, and his wife Annette Lerner before a game between the Washington Nationals and the Atlanta Braves at Nationals Stadium in Washington, D.C., on Sept. 13, 2019. (John McDonnell/The Washington Post via Getty Images / Getty Images)

However, the Nationals did not quit.

Washington would go on a run in the summer months and catapult into the World Series picture. The Dave Martinez-led team would beat the Houston Astros in seven games. It was the franchise's first World Series title, the farthest the Nationals had gone in the playoffs since their 1981 NLCS run, when they were known as the Montreal Expos.

Aside from the baseball venture, Lerner founded Lerner Enterprises in 1952 and developed the company into the largest private real estate developer in the Washington area. Forbes ranked him as the richest man in Maryland. His net worth was said to be around 5.92 billion, according to Bloomberg.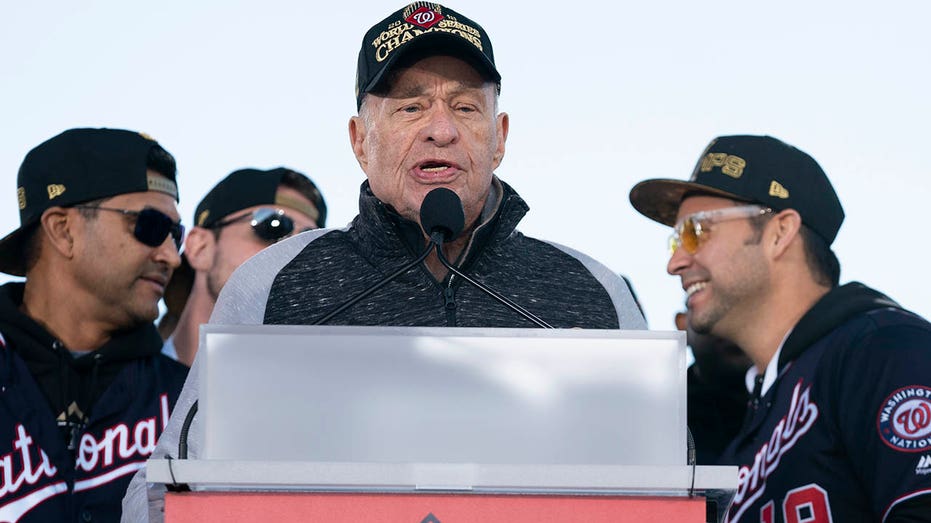 Washington Nationals owner Ted Lerner speaks during a parade to celebrate the Washington Nationals World Series victory over the Houston Astros on Nov. 2, 2019 in Washington, D.C. ( Patrick McDermott/Getty Images / Getty Images)

CLICK HERE TO GET THE FOX NEWS APP

Several of Lerner's family members are still in the front office for the Nationals, including Mark D. Lerner, Annette M. Lerner, Maria Lerner Tanenbaum, Debra Lerner Cohen, Robert K. Tannenbaum, Edward L. Cohen and Judy Lenkin Lerner.

Source: Read Full Article