90 Day Exclusive: Is Andrei Actually Working?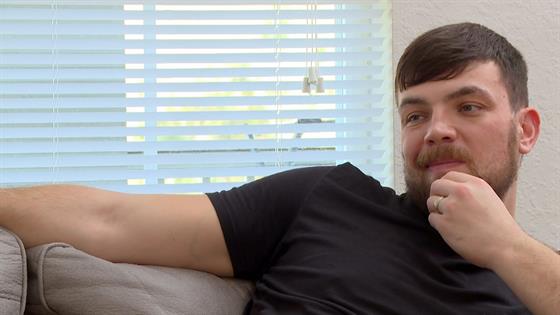 90 Day Fiancé: Happily Ever After? star Andrei is now the proud father of a baby girl…so will he work? That's what Elizabeth's dad, Chuck, wants to know.
"So, dude, again, congratulations. Your daughter's beautiful, but just reality in the face, man. Another mouth to feed, somebody to take care of. What's your plan?" Chuck asks.
"Just gonna work double," Andrei says. "Just going to do some other stuff, maybe two jobs, you know? I have some things coming up, so…"
What does Andrei have coming up? He's got some "handyman stuff" from his online posting that "keeps me floating," he said.
"You have to just stay like away from finances and stuff like this," Andrei tells Chuck in the exclusive sneak peek. "Like, she works for you, that's fine. You pay maternity leave for her. That's fine. Let me do my part. It's alright. OK?"
Elizabeth works from her dad and his involvement in their day-to-day life by way of money has been a sticking point for Andrei. The couple previously lived in a house owned by Chuck and didn't have to pay rent. Not wanting to have to feel indebted to Chuck, Andrei had them move out…except Elizabeth borrowed money from her dad for the move.
Now Chuck wants to know: Is Andrei actually doing his part and working?
"Yeah, but I'm not gonna answer in front of you. I have stuff going on. And fact is, again you're judgmental 'cause you come here and tell me to show you. I'm not going to show you anything because I am working. You don't see me every day," Andrei tells Chuck.
Click play on the video above to see the full confrontation.
90 Day Fiancé: Happily Ever After? airs Sundays, 8 p.m. on TLC.
Source: Read Full Article