'90 Day Fiancé: The Other Way': Brittany Wonders If Yazan Is Using Tactics to Get Married Sooner
On 90 Day Fiancé: The Other Way, Yazan Abo Horira enlisted a translator's help so his girlfriend, Brittany Banks, would better understand his family issues. But after getting so many different stories from him, Brittany started wondering if this was just a tactic to pressure her into a quick wedding.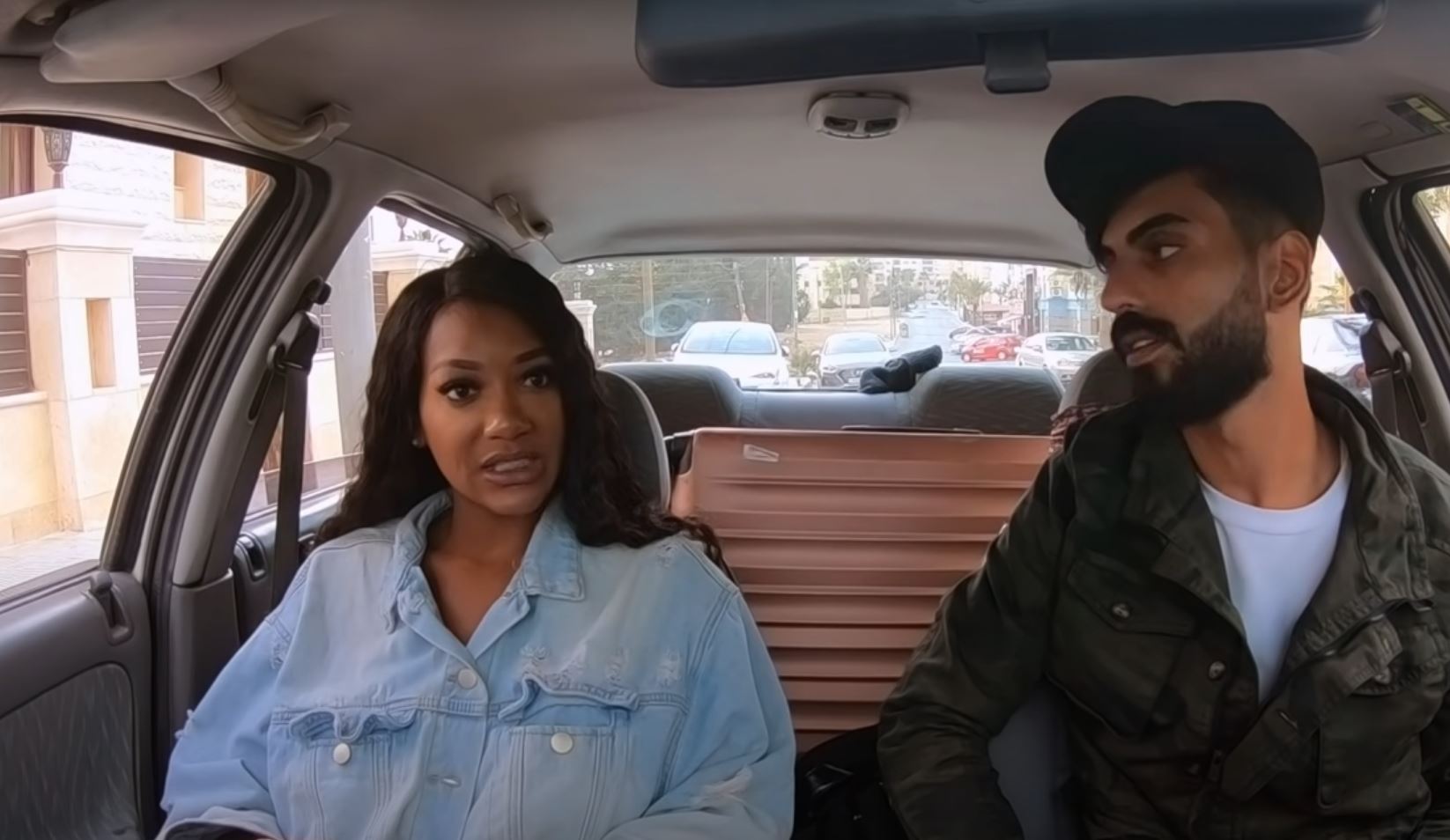 Yazan and Brittany come from two very different cultures
Earlier this season on 90 Day Fiancé: The Other Way, Brittany moved from Florida to Jordan to be with Yazan. She wanted to continue dating him before making any wedding plans. But because of his family and culture, Yazan pushed her to get married.
And while the two were sorting out their plans, Yazan's family was busy checking out Brittany's social media pages. After finding revealing photos of Brittany in a bikini, Yazan's parents demanded Brittany convert, take down her pictures, and marry their son right away.
But Brittany refused to change, mainly because she knew Yazan was accepting of her lifestyle. And she called him out for flip-flopping and being a completely different person with his parents.
As seen on '90 Day Fiancé: The Other Way,' Yazan's been through a lot
Mid-season, Brittany went back to America to finalize her divorce. But while she was gone, Yazan was kicked out of his house and family business. His father, Ziad, discovered Brittany's photos online and shunned Yazan when he refused to break up with her.
Yazan was homeless and unemployed, but he still didn't give up on Brittany. However, over time, Ziad heard untrue rumors that Brittany was doing "porn," and he threatened to kill Yazan to save his family's dignity.
"I am in a situation with pressure that is more than any human being can handle," Yazan told 90 Day Fiancé: The Other Way producers. "I'm fighting for her. I am making excuses for her. I am doing the impossible to save our relationship — I can't make any wrong decisions because it might destroy my life."
On 90 Day Fiancé: The Other Way, Brittany wonders if Yazan is using a new tactic
On a recent episode of 90 Day Fiancé: The Other Way, Yazan invites a translator to join him for lunch with Brittany and her friend, Angela. Through the translator, Yazan says he'll tell his parents to accept Brittany as a Christian, but the chances are they'll disown him. And he suggests that he needs reassurance that Brittany is in this relationship for the long haul.
"I will sacrifice, do anything for us to be together," Yazan says. "But I want to know from you Brittany, that I am not losing everything in my life. I'd like to make sure that my decision is correct. This is the reason I'm asking we get married quickly."
Brittany says she's glad Yazan is clearing things up. But she also admits she doesn't believe she's getting the full truth.
"I appreciate Yazan trying to break this down for me and tell me everything that's going on with his family," Brittany tells producers. "But based on my experience with Yazan, I don't really know if I can always expect the truth from him. This whole thing could just be a tactic to get me to marry him quicker."
However, later in the episode, Brittany sits down with Yazan's brother, Obaida, who confirms the story. He also tells Brittany that Yazan could be killed if he marries her. 
Fans will get to see more of Brittany and Yazan's story as this season of 90 Day Fiancé: The Other Way continues. New episodes air Sundays on TLC.
Source: Read Full Article