'90 Day Fiancé: The Other Way': Fans Question Why Producers Didn't Tell Brittany That Yazan Was at the Airport
Brittany Banks finally returned to Jordan to reunite with her boyfriend, Yazan Abo Horira on 90 Day Fiancé: The Other Way, but her arrival was even more chaotic than last time. Brittany and Yazan missed each other at the airport, and fans are now calling the show's producers out for staging the scene.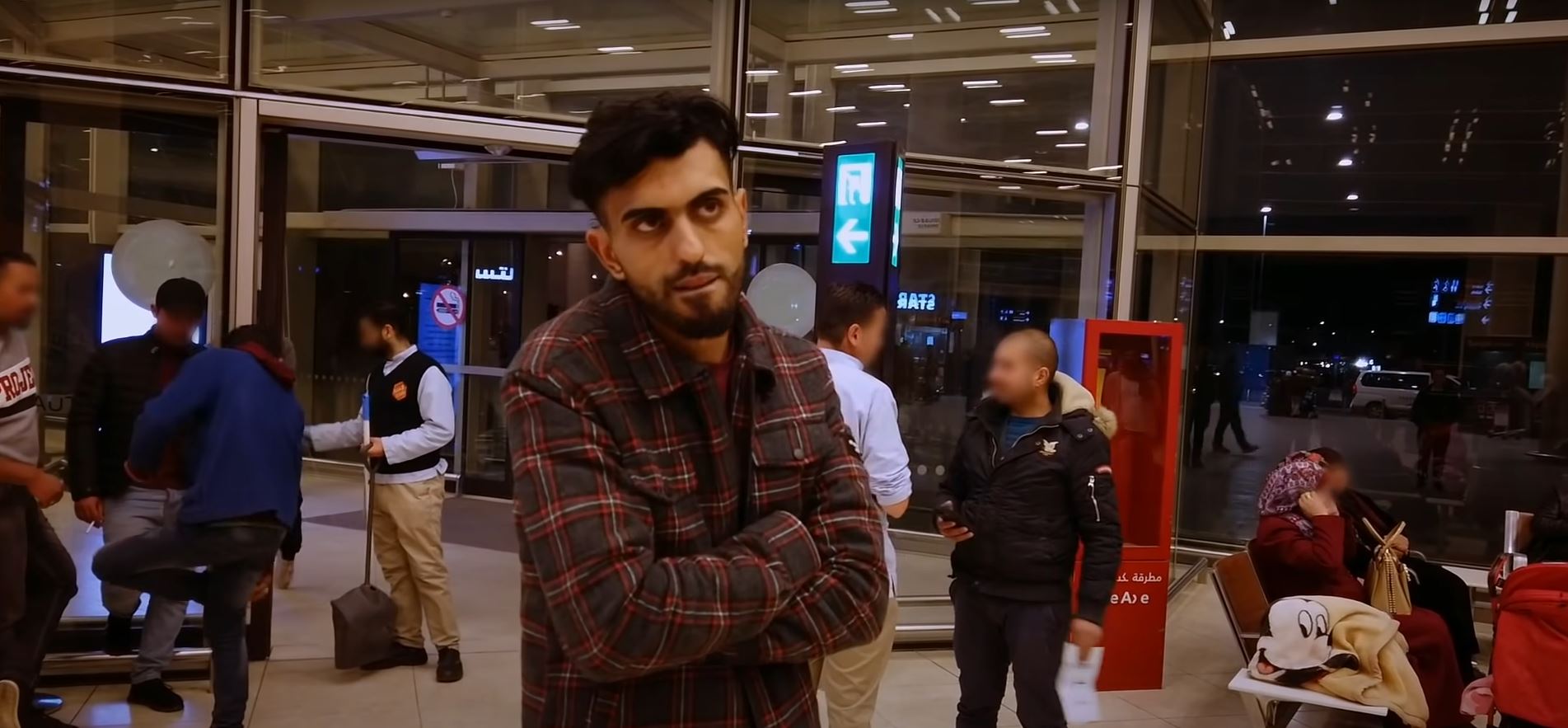 '90 Day Fiancé: The Other Way' couple argued before Brittany left for Jordan  
On a recent episode of 90 Day Fiancé: The Other Way, fans watched Brittany say goodbye to her dad in Florida and head out to the airport to catch her flight to Jordan. But on her way to the airport, Brittany received a message from Yazan in which he claimed she pressured him to buy a new car, that he ultimately crashed.
Brittany snapped back and noted she knew nothing about the car, and shouldn't be blamed for the accident. Then in a video call, Yazan and Brittany got into a heated argument. And the call ended with Brittany declaring she wouldn't go to Jordan at all. 
Brittany arrives at the airport in Jordan
In spite of their argument, Brittany still got on the flight. She told 90 Day Fiancé: The Other Way producers that the only reason she went was that she invited her friend, Angela, to spend time with her there.
But when she landed in Jordan, Brittany was unsure if she would see Yazan at the airport. She noted that because of their fight, there was a chance he wouldn't show up. What she didn't know was that Yazan was anxiously waiting for her to walk through the gate.
But, for some odd reason, Brittany and Yazan ended up missing each other at the airport. Brittany told producers that she felt slighted, and would not be seeing Yazan anytime soon. And realizing Brittany left the airport without him, Yazan suggested she missed him on purpose.
"It's impossible that she didn't see me, you know?" he told producers.
'90 Day Fiancé' fans question the reality of the airport scene
Watching Brittany and Yazan miss each other was a hard pill to swallow for some 90 Day Fiancé: The Other Way viewers. Some couldn't believe the couple wouldn't call each other to confirm where they were, and others questioned why they didn't see each other's camera crews.
"Why the camera crew didn't assist them to find each other?" one Instagram user commented on the network's clip of the scene.
"Clearly. Production thinks viewers are idiots," another fan commented. "Have their phones broken? First thing you do is switch your phone on and call!"
After realizing how unrealistic the situation semed to be, some fans suggested it was faked to add more drama to Brittany and Yazan's storyline.
"They are all aware of what is going on," an Instagram user commented. "Totally staged."
"The producers definitely knew where each one was and could easier have them meet up," another fan added. "They def set it up."
As seen in a sneak peek, Brittany and Yazan will get together again in Jordan. Fans will get to see more of their story unfold as this season of 90 Day Fiancé: The Other Way continues.
Source: Read Full Article