Alfre Woodard Reveals Her Experiences While Filming 'See'
A deadly virus is ravaging the globe and leaving the survivors severely incapacitated. No, it's not a tale ripped from the headlines. It's the plot of the celebrity-studded TV series See — a post-apocalyptic look at the way society is dealing (and not dealing) with the impacts of a disease that has left the vast majority of the world blind. The series premiered in 2019, so it was somewhat prescient since the real world was gripped with the COVID-19 pandemic that would ultimately delay the second season of the show. See returned for Season 2 on Aug. 27, 2021, and the tale has picked up just 30 days after the previous season's conclusion. Actor Alfre Woodard, who plays Paris in See, has since opened up about her time on the set.
Woodard has been acting for more than 40 years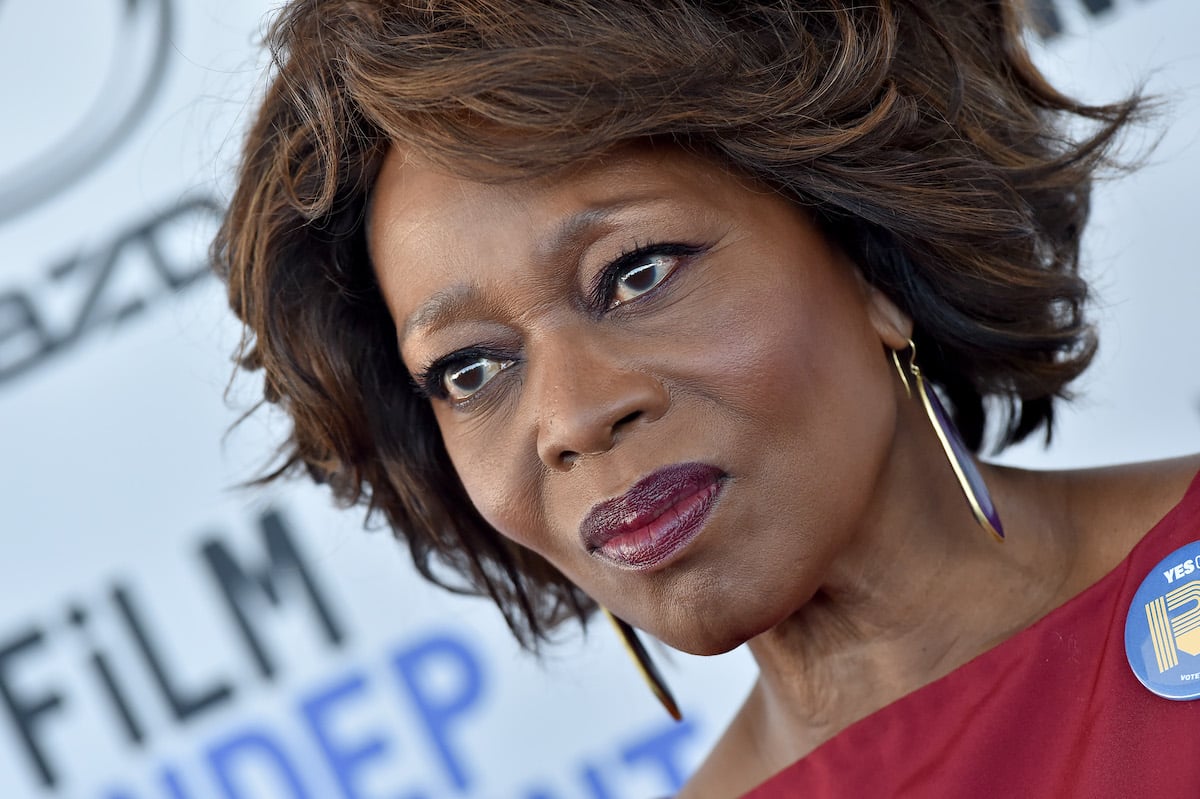 Woodard was in her 20s when she began her acting career back in 1978. In the time since, she's seen a tremendous rise in her star power. Working through small guest parts in television shows throughout the 1970s and 1980s, it was a recurring part on St. Elsewhere that helped give her an established foot in the door. After that, Woodard landed more substantial roles including a part in How to Make an American Quilt (1995) and Star Trek: First Contact (1996).
Steady work has taken her through the decades in a combination of TV movies, theatrical films, and voice work. In 2005, she appeared on Desperate Housewives, giving her a boost for a new generation of fans — and helping to lay the groundwork for the Real Housewives franchise. More recent years have seen her in additional recurring TV roles including Three Rivers, True Blood, Empire, and Luke Cage.
This experience in thrilling and dramatic series left her the perfect candidate for See.
Filming 'See' has been an interesting experience for Alfre Woodard
Woodard has taken on more than 120 acting credits in her life, so she's certainly had many different experiences on set. Still, filming See offered some unique situations that became a topic of conversation in an interview with Collider's Steve Weintraub.
While Weintraub opened up with a question about the difference between filming season 1 and season 2, Woodard explained that she "almost [doesn't] separate the seasons because [she] discovered a character" that gave her a sense of a continuous world. That has helped her really put focus on the relationships between the characters and how the past is coming back to "haunt" them. This pain and love of family is the source of "intensity" for season 2.
Weintraub avoids giving spoilers, but he asks Woodard how much she knew about her own character's development going in. Woodard reveals that she found out the "full arc" at the beginning of the season, so she's more informed than the audience but is also having to adjust along the way.
She also shared that the set is truly in the wilderness. "We are freezing cold. We are sopping wet … We get bitten. Sometimes we don't go to the loo for five or six hours," Woodard described the harsh conditions of the realistic set.
Alfre Woodard has several upcoming projects
While See is still underway, Woodard has already lined up several new projects as well. We'll see her on the big screen in The Gray Man, a thriller about a former CIA operative that will premiere in 2022. She's also set to appear in a thrilling mystery called Viral that stars Blair Underwood and Sarah Silverman. She has a starring role in Salem's Lot, an upcoming remake of the classic Stephen King horror story about vampires.
Woodard's commitment to her craft and established abilities to showcase tough characters in the face of mysterious and dramatic events continues to be showcased in her work.
Source: Read Full Article