'America's Got Talent': Who Is the Longest Running Judge?
If you can argue some of the talent on this year's edition of America's Got Talent is derivative of what we've seen in past seasons, at least we can say the judges are still entertaining to watch. The judging panel on AGT has long been one of the most appealing of the judges we've seen on reality shows, American Idol included.
Maybe some will argue The Voice judging panel seems to have more fun. AGT judges often become far more involved, making them literally part of the acts sometimes.
While we've seen judges come and go, your memory is challenged if you thought Simon Cowell was the longest running judge on the show.
How long has Simon been judging on 'AGT'?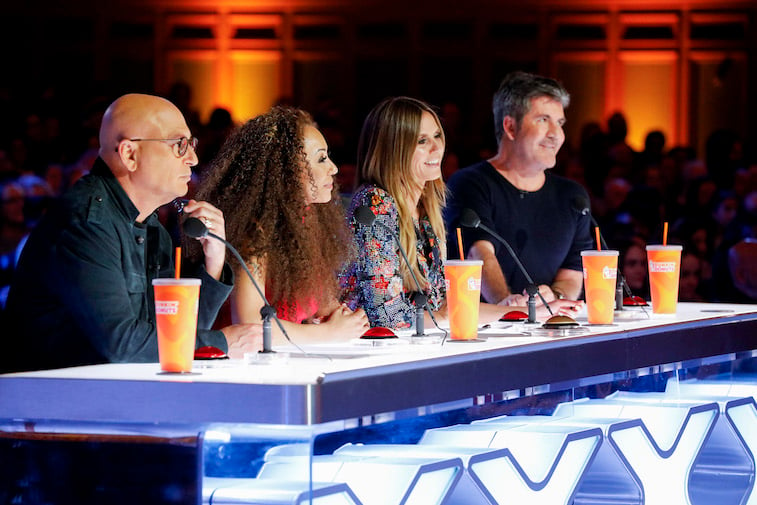 Even though Simon Cowell created the Got Talent franchise that we've seen become ubiquitous globally, he didn't judge on the American show until the 11th season. After almost five years now being a judge, those with short memories have probably assumed he's been judging since the beginning.
Most of those people have likely become confused by seeing him judging for years on Britain's Got Talent thanks to YouTube. The formats and stage design are so similar, it's easy to see why memories would overlap between the two.
Maybe if AGT runs for another decade and Simon continues to judge there, he'll be the longest running judge in the show's history. You might have forgotten who's been on the longest, though, despite all of them usually realizing they've stayed too long at the fair.
Almost every past judge other than one didn't go beyond six seasons.
Who is the longest-running judge then?
It's Howie Mandel who's decided to stick with AGT long-term. He's currently in his tenth season as a judge, going back to the days when the judging panel looked very different.
Mandel goes back so far, Nick Cannon was just starting as the third host of the show. Maybe you can argue since Mandel wouldn't be doing anything else (other than hosting Deal or No Deal for NBC), he found his real calling staying on as a judge.
No one can argue he isn't fun to watch every summer. With his (real) OCD issues and always helping to support the standup comedians, he truly is a valuable part of the franchise.
What about other judges who became a major part of our summer TV viewing habits over the last 15 years? A few names might have slipped your mind.
Judges from Britain and America
Because AGT is a direct spinoff from BGT, it's not surprising Simon Cowell recruited some of Britain's top people to judge here in the states. Most of you probably remember when Piers Morgan filled the snarky Simon judge archetype for the show's first six seasons.
As controversial as he is now in the U.K. and here, many people probably confused him with Simon since they were alike in their temperament for a while. Ironically, Simon has become more empathetic and nicer in recent years.
Don't forget Sharon Osborne who also stayed with the show as a judge for six seasons, plus staying one year after Morgan left. We can all argue the best configuration of judges came next, though, with Heidi Klum, Mel B, and Howard Stern (including Mandel). This was a dynamic lineup decidedly more diverse if still American. During these years is when we also found out Stern had a bigger heart than he ever let on during his radio show.
Let's also not overlook David Hasselhoff back in the early years (Seasons 1-4), despite his personal troubles. Most people still remember his time on the show and how he set the friendlier tone.
With two new judges this year, Cowell and Mandel are now the show's real torchbearers as they desperately try to find talent not copying previously successful acts.
Source: Read Full Article