'Below Deck' Captain Lee Posts Thirst Trap Photo: 'Time to Hunt for Dinner'
Captain Lee Rosbach from Below Deck posted a shirtless photo showing off his ripped abs and toned physique. In the past, Rosbach has talked about how dedicated he is to health and fitness and his hard work is clearly paying off.
In the thirst trap photo, Rosbach's rocking a pair of swim trunks and wearing a dive mask on his head. He's holding a speargun and a pair of flippers, ready to hit the water. "Time to hunt for dinner, fish or bugs, not picky. Love the water, on top or down below," he captioned the photo Rosbach shared on Instagram. Below Deck fans and friends went wild.
'Below Deck' fans and friends react to the hot photo
Amongst his crew, Ashling Lorger, Connie Arias, and Kelley Johnson commented. Johnson couldn't help but tease him. "You should have let me mist you that day. Give you a little shimmer to finish off the look," he joked in the thread. "Miss you cap!"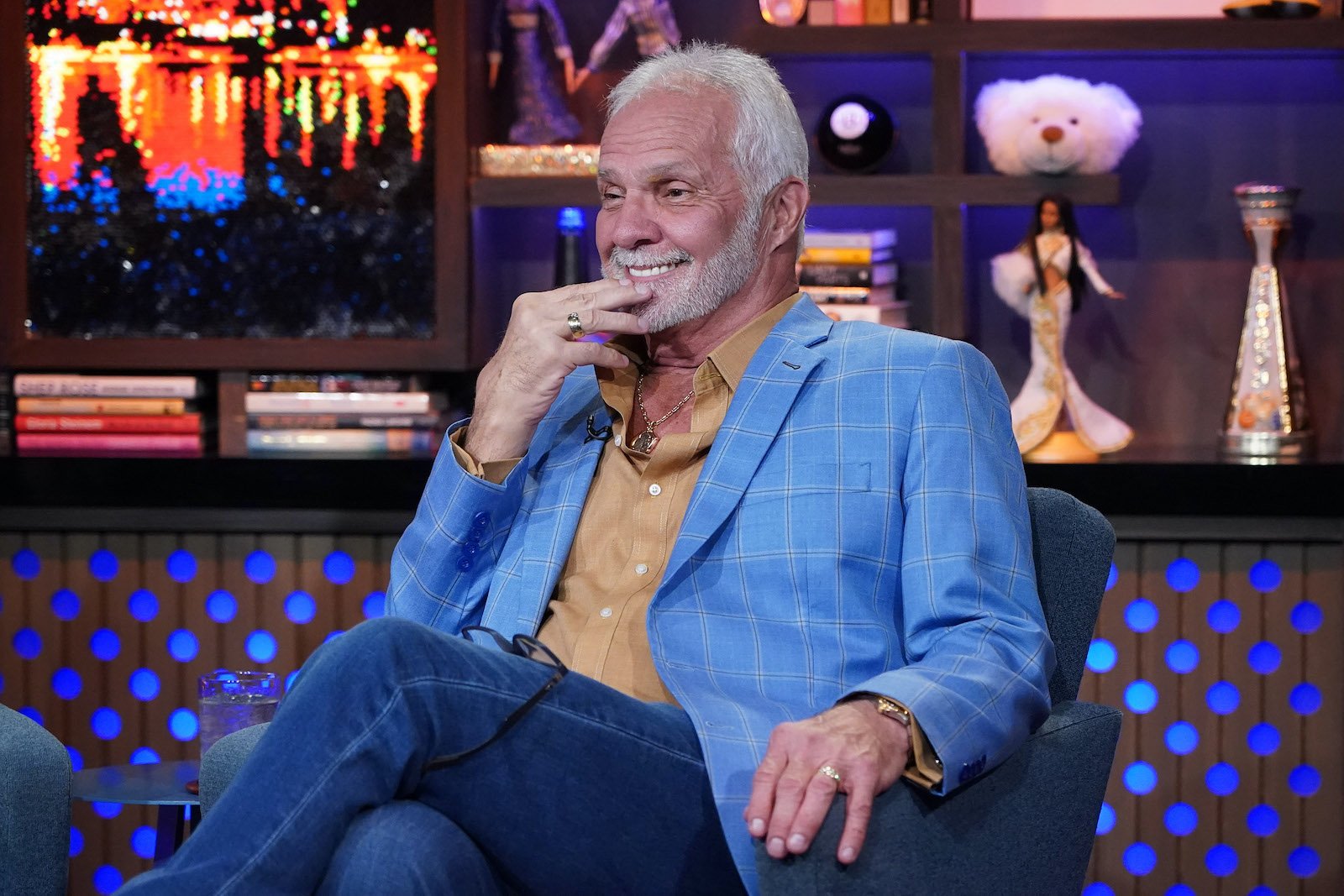 Lindsay Hubbard from Bravo's Summer House added, "We might need to do an April MANness.." and tagged Bravo fan account Two Judgey Girls who host a Bravo Hot Hall of Fame Bracket every March.  
Kasey Cohen from Below Deck Mediterranean shared, "The STUD on LAND and SEA."
Captain Lee reveals his health and fitness routines
Rosbach said he's always hit the gym and spent time as an amateur boxer. "I've always been in pretty good shape," he told GQ. "I've been a gym rat my whole life. I was an amateur boxer for two years in my early 20s. I promised myself I'd fight until I lost, which happened at the state finals in Michigan. Guy really rung my bell. I lost TKO."
https://www.instagram.com/p/CcDpOuvlFMg/
When he's not on charter he's probably working out. "I'm usually at the gym for two hours," he said. "I'll do a little something to get my heart going, then I'll start with weight machines. I do a lot of repetitions without really heavy weights. On the bench press, I'll do 180 pounds, but I'll do three sets of 15 at that weight. I'll switch it up every couple of weeks so that my muscles don't remember the same routine."
"I do the StairMaster," he added, which he's sometimes seen using on Below Deck. "That's the only one you can't cheat on. I hate it with a passion. I call it vulgar, obscene names. We have this love-hate thing going on. And I'll do anywhere from 300 to 1200 crunches a day. If I'm doing just 300, I'll add 100 pounds to that, because I'm not getting the repetitions in."
Captain Lee also keeps close track of what he eats
Another hot captain, Captain Jason Chambers from Below Deck Down Under told Showbiz Cheat Sheet he stays lean by avoiding the snack cabinet on charter. Rosbach said that steering clear of the rich, decadent food is tough.
"Pasta is my weak spot," he admitted. "God, I love it. If I'm having a cheat day, I'm going straight for a big old plate of pasta. I mostly try to avoid large amounts of anything."
So what does he eat? Although he's often seen with his signature bowl of Cheerios on Below Deck, he usually has a protein shake in the morning.  "I add 50 grams of protein, usually just whey, plus a banana, two cups of blueberries, two cups of strawberries, and two cups of spinach," he said. "I'll have that around nine, and it'll carry me through until the early afternoon."
Source: Read Full Article