Bethenny Frankel From 'RHONY' Resembles a 'Gorgeous, Young Anne Bancroft,' Due to Facial Reconstruction, Isaac Mizrahi Says
Designer Isaac Mizrahi believes that Bethenny Frankel from The Real Housewives of New York City and HBO's Big Shot dabbled in facial reconstruction and looks gorgeous.
Mizrahi, who says he's a huge Housewives fan recently offered his opinion about how Frankel is styled but took his observation much further. "She looks amazing," he said on the Hot Takes and Deep Dives podcast. "And I love Bethenny. You know, I have to say like I took such a greater interest in Real Housewives of New York when she returned for those few seasons. And I'm gonna miss her, and I miss her this time."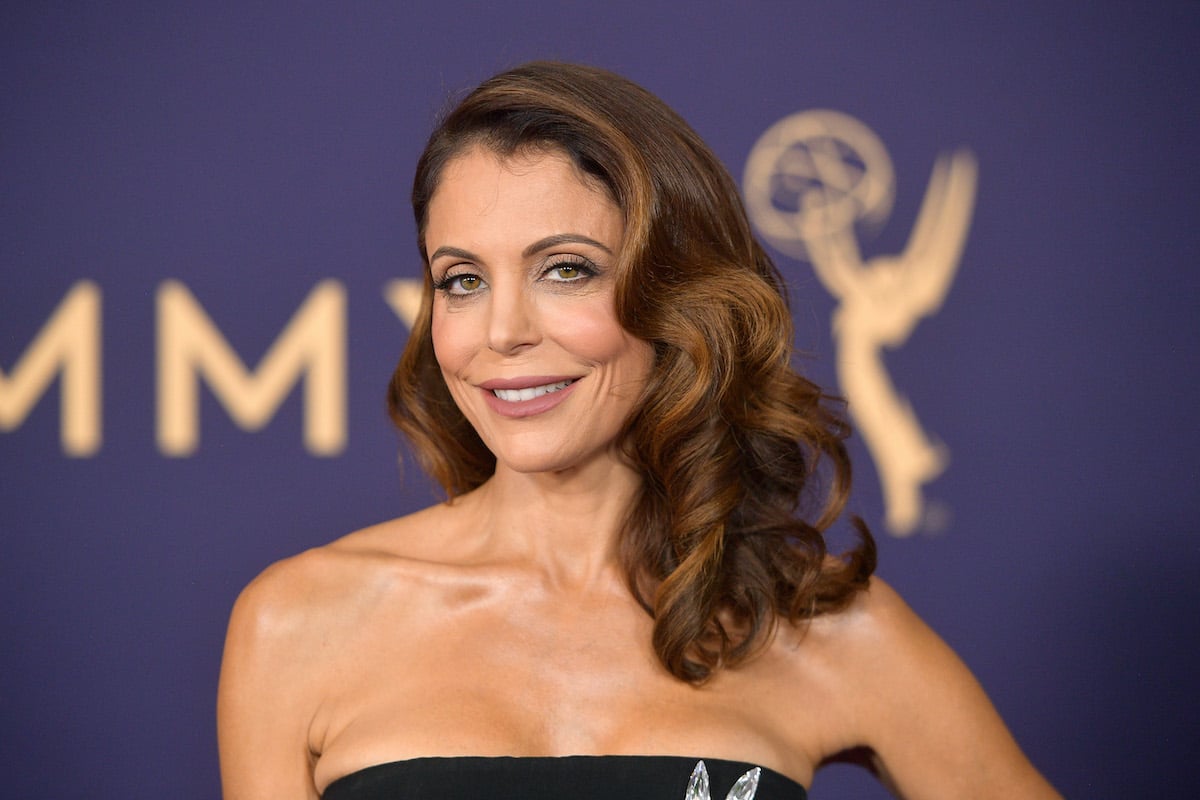 Isaac Mizrahi thinks Bethenny Frankel looks like a young, glam version of Anne Bancroft
Mizrahi added that he can't wait to watch Frankel's new show but then mused about how Frankel is the master of reinvention.
"I think Bethenny, talk about reinvention," he said. "It would be great to do a 'hairography' about Bethenny. Like a hair and facial 'restructuring- ography' of Bethenny. She does great work."  Host Jess Rothschild then shared that Frankel has claimed to only do Botox but just in her jaw.
Mizrahi isn't so sure because he thinks Frankel has undergone a transformation. "No, it's not. It's a whole bunch of restructuring," he said. "And she's modeling herself on Anne Bancroft. Because when she started, she looked like Bethenny, and now she looks like the spitting image of Anne Bancroft. So whoever she's working with is obsessed with Anne Bancroft."
Adding, "She looks like a gorgeous, young version of Anne Bancroft. Look at the pictures side by side of what she looks like right now and Anne Bancroft in The Graduate and it's the same face. I'm not kidding."
Bethenny Frankel has refuted claims of facial reconstruction in the past
Mizrahi's observations about Frankel's jawline aren't new as plastic surgeons have hypothesized that Frankel had more than Botox. Dr. Michael Salzhauer, known as "Dr. Miami" told Radar Online he sees a big change in Frankel's facial appearance. 
"Bethenny's likely had jawline shaved down and/or a jaw/chin implant because her jawline is completely different now!" he said in 2016. Salzhauer, who is not Frankel's doctor, thinks she also made changes to her eyes too. He wondered if she had a lower eyelid lift.
But Frankel insisted the only invasive work she had was a breast lift. "I've had a breast lift," she told People in April. "Filler is scary but I believe in Botox because it decreased the size of my jaw. I grind my teeth. So it relaxes the muscle. I don't use it as often as I should. I should set a calendar to look in the mirror. If I look like a Shar-Pei that's when I know I need it next."
"I alway say you're not going to be successful, tan, in shape, well rested, having great sex, with a social life — and be a good parent, all at the same time," she added. "Half of those would be great. You'll get the other half later. It's an à la carte menu."
Source: Read Full Article