'Breaking Bad': Giancarlo Esposito Was 'Very Disturbed' When He Saw How He Was Going To Die
AMC's hit TV series Breaking Bad was packed with talented actors. From Bryan Cranston to Anna Gunn, every actor on the show made their presence known on the small screen.
However, even though every actor brought something unique to the show, Giancarlo Esposito's performance was truly remarkable. Playing Walter White's former boss and nemesis, Gus Fring, Esposito redefined what a villain could look and sound like.
One of the show's most memorable moments was when Gus Fring was killed by Walter White in a nursing home bombing, leaving his face severely disfigured. As shocking as Esposito's appearance was to viewers at home, it was even more jarring to him.
Giancarlo Esposito was disturbed by the image of Gus Fring's death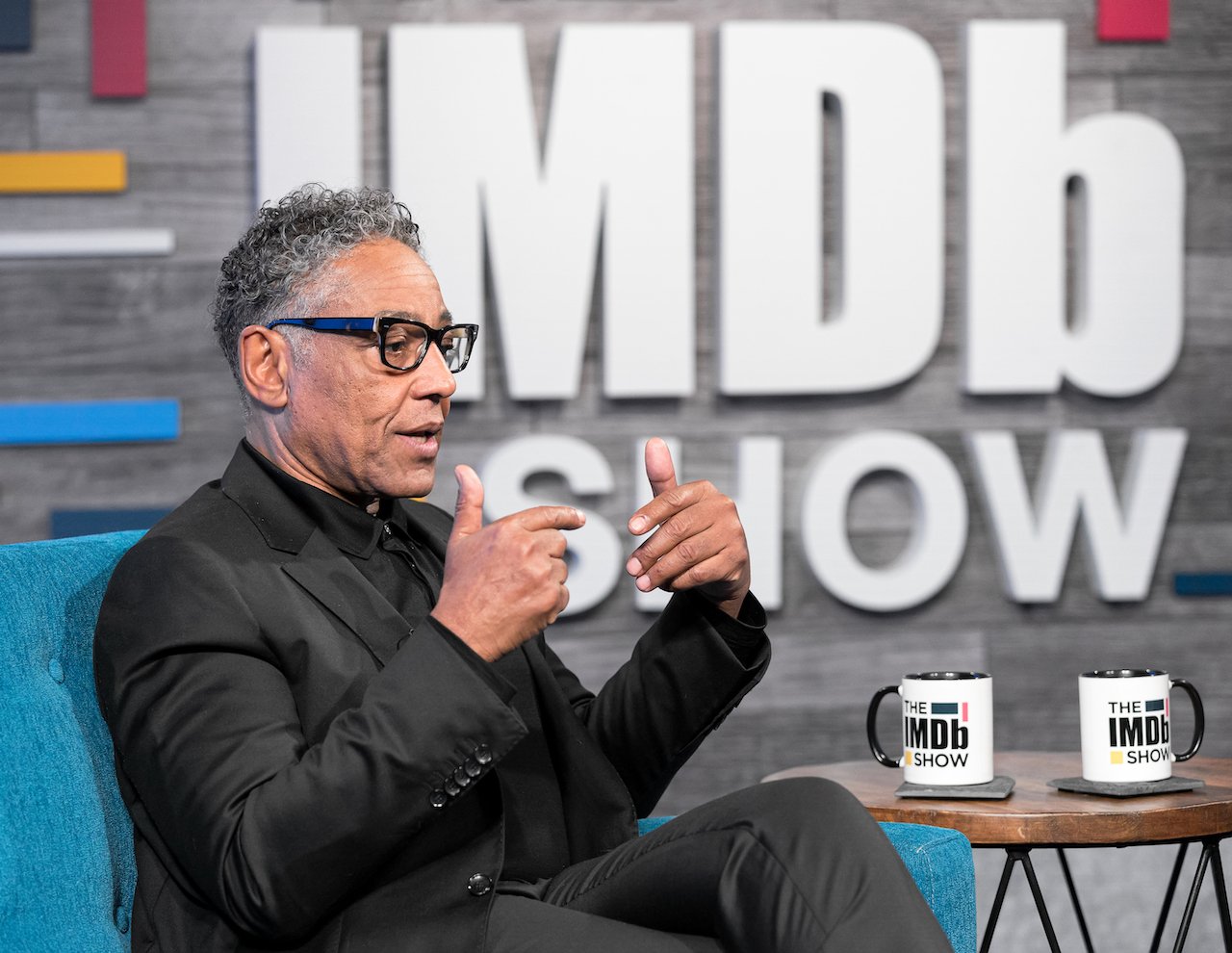 When Esposito first found out his character was going to die, he met up with showrunner Vince Gilligan to talk about the possibilities. They both knew they wanted his death to be as realistic as possible, and he recalled feeling disturbed during a resurfaced 2018 interview with Rich Eisen.
"Extremely disturbing. Vince [Gilligan] checked in with me, we talked about it, I said 'I didn't want this death to veer off into sci-fi land,'" Esposito said. "It had to be real. We had to believe it, and we agreed on that.
After they came to terms on how he would die, they had to get his look together for the scene. To perfect his makeup, he had to spend several hours with an artist and have a mold of his head made, which was a frightening experience.
"Yes, very disturbing because it was a four and half hour makeup, a trip to Los Angeles … and I have to say, that I sat for a bust for an hour and a half … Very scary, had to hold my hand, couldn't hear, couldn't see, and a lot of people tap out, they gotta just take it off," Esposito said.
Everyone was impressed by the talent of the makeup artists
Esposito had no idea what the end result was going to be when he was sitting in the makeup chair. However, he was not disappointed once the job was complete.
"So they made that bust, they did some digital stuff afterwards. And then on the day, they had to do all that makeup and when I finally turned—I insisted on not looking in the mirror when it was being done—I turned my back. And so when they could turn me around, I was in shock at the artistry with which this was applied to my face."
Everyone else was equally impressed, as they couldn't wait to start taking pictures.
"I was in shock at how people immediately started taking selfies of me, but it was a little bit creepy," Esposito said. "Very, very creepy."
Vince Gilligan loved Giancarlo Esposito's direction with the character
After the makeup was out of the way, Esposito decided to add a dramatic touch to his on-screen death, which Gilligan loved.
"So we had discussed a lot of it, and Vince says, 'What might you be doing if this happened?' And I said, 'Well look, Gus is very proper.' I close my jacket when I stand up, I open it when I sit down. I said, 'I would be straightening my tie.' And Vince just—his eyes lit up, and he said, 'Oh my goodness, what a m'—and I said, 'Yeah, he's preparing to go.'
Source: Read Full Article