Caroline Stanbury Hasn't Spoken to 1 of the OG 'Ladies of London' Since Throwing Her Out of Her House in Season 1
Ladies of London followed Caroline Stanbury and her fabulous friends as they lived the high life in England's capital city. For three seasons, Bravo cameras gave fans a peek at the group of Brits and Americans as they navigated life as busy moms, wives, businesswomen, and trendsetters. Caroline hasn't been on reality TV since the series wrapped in 2017. But she would absolutely return if given the chance.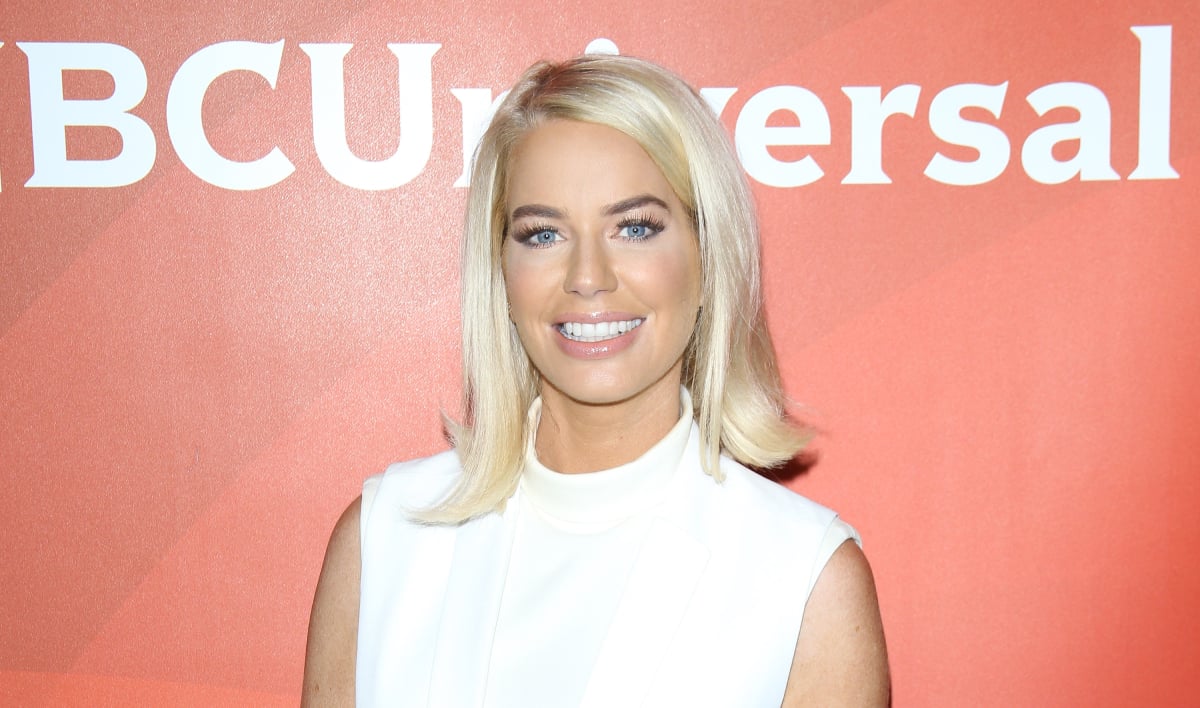 A lot has changed for the 'Ladies of London' star
Caroline was married to Cem Habib for 17 years, but they announced their split in December 2019. Nearly one year later, she announced her engagement to former Real Madrid player Sergio Carrallo.
"So I have been wanting to share this moment with you all ! 5400 meters up on the holy lakes I said YES ! @sergiocarrallo 💍👰‍♀️💗" she wrote on Instagram alongside a video and pics of Carrallo's proposal during a trip to the Himalayas.
Caroline Stanbury and Sergio Carrallo have been documenting their relationship on Instagram
Caroline first revealed her relationship with Sergio with a social media post in July 2020. The Ladies of London alum posted a sweet selfie of the pair, and she wrote in the caption, "Chapter 2."
Since then, the couple has been traveling the world together and they've been documenting the trips on Instagram. Their destinations have included Greece, South Africa, and her home in Dubai.
Meanwhile, Caroline has been co-parenting her three children with her ex. She and Cem are the parents of daughter Yasmine and twin boys Zac and Aaron. When they announced their split, the former couple said they would maintain their "strong family unit." They also said they would continue their relationship as good friends.
The 'Ladies of London' star says she's living in a 'different world'
Caroline recently appeared on Watch What Happens Live with Andy Cohen to give fans an update on her life. She said she's living in Dubai and loving it, and "it's a very different world."
When Cohen asked about her "hot fiancé, she said that he is "amazing" and "he's sitting next to me." That's when Sergio made a surprise appearance on the Bravo late night talk show. The Bravolebrity says that she and Sergio are planning a November wedding.
Later on the WWHL After Show, Caroline revealed that her daughter has started showing an interest in Ladies of London.
"I actually came home the other day and found my daughter in bed with a girlfriend of hers — in my bed — watching it. So they kind of sneak and watch it," she said. "My sons aren't interested. They're 10."
Caroline Stanbury would absolutely return to reality TV
Cohen also asked Caroline during her WWHL appearance if she would be open to returning to reality TV. She said she would "absolutely" do reality TV again because she loves it.
However, her high society family might not agree. According to The Daily Dish, Caroline's family was quite apprehensive about her appearing on Ladies of London. But they still made cameos.
She says her family's response to her being on the Bravo show was "Oh my god, don't tell anyone." They also asked her if anyone would "actually see this."
Caroline Stanbury hasn't talked to this 'Ladies of London' co-star since the show ended
While looking back on her reality TV experience on Life After Bravo, Caroline revealed that she hadn't talked to Caprice Bourret since she told her to leave her house in season 1.
Caroline says that Caprice was the first one to be cast, and she had the attitude that Ladies of London was "her show."
"I think Caprice came on kind of like 'this is my show,'" Caroline said. "You can't have that kind of attitude, it's no one's show."
Watch What Happens Live airs Sundays through Thursdays on Bravo.
Source: Read Full Article