Chad Michael Murray Dated Another One Tree Hill Co-Star After Sophia Bush
It's a tale as old as time: An actor meets a co-star on set, they click, they fall in love, and they live happily ever after as the rest of the world cheers them on. Taking relationships from reel to real is quite common in Hollywood, as evidenced in the likes of Kit Harington and Rose Leslie, Ryan Reynolds and Blake Lively, and Mila Kunis and Ashton Kutcher.
The same thing happened with stars Chad Michael Murray and Sophia Bush when they met on the set of "One Tree Hill" in 2003, per People. They began dating the very same year the show premiered, got engaged, tied the knot, and then split not long after. To say that it was a whirlwind romance would be an understatement.
They did not rekindle their romance as some actors do, and eventually found their own happily ever afters. But what most people don't know is that they are not the only couple formed on the "One Tree Hill" set because Chad Michael Murray dated another "One Tree Hill" star after parting ways with Sophia Bush. Keep scrolling to find out who. 
Chad Michael Murray dated a younger co-star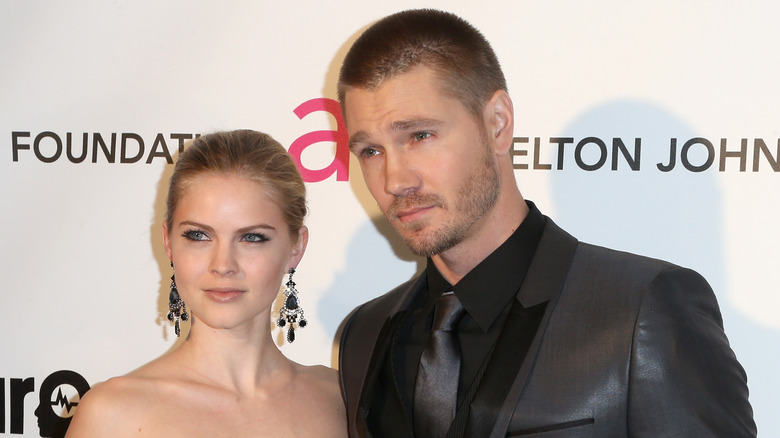 Just months before his divorce from Sophia Bush had been finalized, Chad Michael Murray proposed to "One Tree Hill" co-star Kenzie Dalton. Unlike when he was with Bush, Murray and Dalton's relationship was pretty low-key, kept far away from the spotlight.
"She is a little stunner. She is a sweetheart. She is my best friend and we have been together a long time," he said of Dalton during an interview with Us Weekly in 2012. Despite having a 12-year age gap (Dalton was only 18 when Murray proposed to her), their relationship seemed happy and stable.
However, they split after a seven-year engagement in 2013. "Chad Michael Murray and Kenzie Dalton quietly parted ways earlier in the year," a spokesperson said at the time. Murray seemed to be feeling well following their breakup, tweeting, "Love you friends out there! Thanku all of u for the unbelievable support & kindness. Happy bday to anyone I've missed this year! Cheers!" While this separation was low-key, that wasn't the case for Murray and Bush's. 
Chad Michael Murray and Sophia Bush did not end on good terms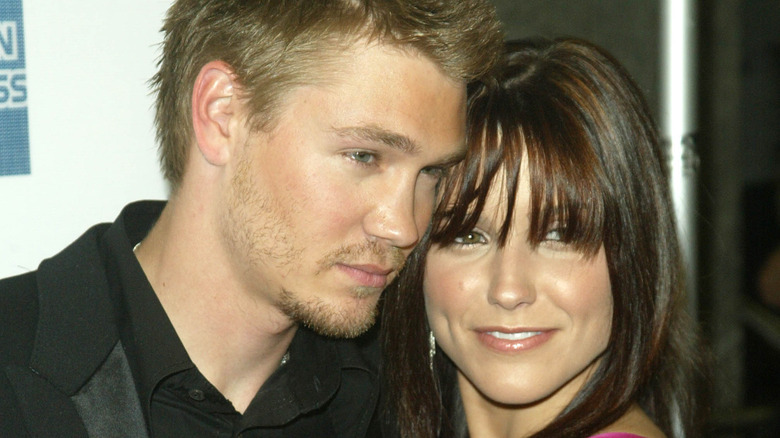 In an August episode of the "Inside of You with Michael Rosenbaum" podcast, Sophia Bush remained tight-lipped about her former lover. "I'm not going to talk about him at all," she said. "I'm not allowed to because I've tried to poke fun at being a dumb kid and whenever I've done that, it gets twisted into [that] I'm talking sh*t about somebody who I don't even know anymore, who's clearly a grown-up," she explained. 
This response isn't surprising, considering how their breakup wasn't exactly amicable. Their marriage only lasted 5 months, and it ended almost as soon as rumors of Murray cheating on Bush with "House of Wax" co-star Paris Hilton started circulating. Bush had petitioned for an annulment, citing "fraud" in her filing, per People. The judge denied the request at the time, but she was eventually granted a divorce from Murray.
Bush went on to say that the whole whirlwind romance was due to being young naive. "I was a very naive 21-year-old kid and that's all there is to it," she divulged. "Lots of people do lots of stupid sh*t before their prefrontal cortexes are fully formed — and they're not until they're 26. So you do the math on my timeline." 
Chad Michael Murray found his happily ever after in Sarah Roemer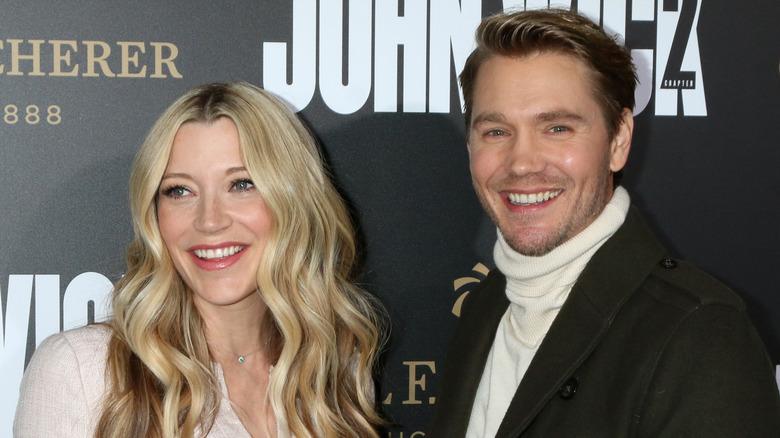 Murray isn't a stranger to dating co-stars, which is why it wasn't surprising at all when he began a relationship with his "Chosen" co-star, Sarah Roemer.  They married only a year after that, and in May of 2015, the couple welcomed a son named Rex. Their daughter was born two years after, in March of 2017, per Country Living.
Their relationship appears to be drama-free, and these days, Murray enjoys being on dad and husband mode. In an Instagram post in March, he wrote, "The snuggles are real … No better duty than #daddyduty … Love our family- @rooeemer."
In 2018, he took to Twitter and also shared how he spends most of his days. "Do u know what I do every morning? Wake in my loving family's embrace, make coffee & breakfast 4 the kiddos with my wife. Read 1-2 chapters in the Bible 2 start the day off right. Then we plan how 2 fill the day with love 4 my family & brethren. It's so simple yet so fulfilling," he gushed. Murray is clearly enjoying the dad life. 
Source: Read Full Article