'Dexter: New Blood': Is Jamie Batista in the Show? Aimee Garcia Reacts
Showtime is taking another stab at Dexter with the special event series Dexter: New Blood. Catching up with him in the years after he faked his death, the show finds Dexter Morgan living a prosaic life in Upstate New York. He's created a new identity as sales clerk Jim Lindsay, but a series of events causes his past to resurface.
While there aren't many familiar faces on the show, showrunner Clyde Phillips promised cameos and character returns. His comments kicked off a guessing game of which characters might appear on the show, including names such as Jamie Batista. Her brother, Angel, did appear on the show, after all. But what about her? Here's Aimee Garcia's response.
'Dexter: New Blood' brought back the beloved killer
Dexter: New Blood first launched in November, almost a decade after the much-hated original series finale. It begins as if the same amount of time has gone by for Dexter, finding him in the fictional small town of Iron Lake, New York. He had a normal life devoid of killing, until a few weeks ago when he slipped and killed someone.
Dexter's victim is the son of Kurt Caldwell, a beloved member of the Iron Lake community, who also happens to be a serial killer. The difference is that Kurt kills innocent women, meaning he falls under Dexter's code. But at the same time, Kurt has Dexter on his radar for killing his son.
Complicating things more is the sudden return of Harrison Morgan, the son Dexter left behind. Harrison is dealing with serious abandonment issues and comes to see Kurt as a sort of mentor, not realizing he's only using him to screw with Dexter.
Garcia on her potential involvement in 'Dexter: New Blood'
Watching the show, many viewers feel terrible for Harrison and wish he still had Jamie, his former babysitter. "She literally raised that kid 24/7 from practically day one," one fan wrote on Reddit. "Always staying late watching Harrison while Dexter was 'working late' and even lost two relationships, Louis and Quinn, and then her best friend neighbor Cassie got killed by Oliver Saxon. Lol no one had it worse than Jamie, the real MVP in Harrison's life!!"
They're right about that. Unfortunately, though, Garcia has said she's not involved in the show.
"No! I wish," she said on the Inner Child podcast. "But I'm so excited they're doing it again. Michael C. Hall's great and David [Zayas]'s great, and Jennifer [Carpenter] is great. So… no I'm so bummed, but you know I'm glad they're gonna give us more 'Dexter,' which I was very excited personally as a fan."
With those comments, Garcia joins a long list of actors who have ruled out their return to the show. It seems that there is at least one more cameo ahead, however. TV Insider reported it would come in Dexter: New Blood Episode 10, with Phillips saying it would become "a big story point."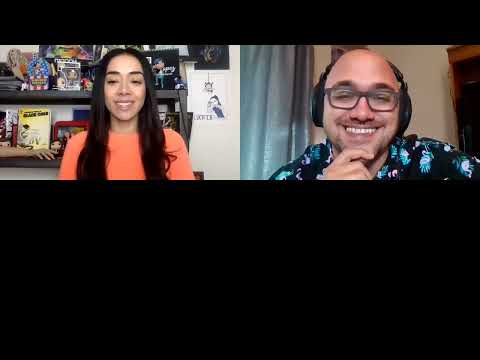 Watch the revival now on Showtime
In the meantime, viewers can check out Dexter: New Blood at 9 p.m. ET on Sundays. As of writing, there are two episodes left until the finale, which will reportedly be a shocker.
"It's going to be surprising, inevitable and it's going to blow up the Internet," Phillips told TVLine. "It is, I personally think, the best thing I've written."
Source: Read Full Article