'Family Karma' Smackdown: Monica Vaswani Slams Anisha Ramakrishna and Bali Chainani For Calling Her Event 'Ratchet'
Monica Vaswani from Bravo's Family Karma came for Anisha Ramakrishna and Bali Chainani on Instagram when the women referred to her Navratri event as being "ratchet."
Ramakrishna's grandfather's birthday fell on Navrati and she shared a clip from the show and the caption, "Grandpa > #ratchet raas 🤡 tonight!" Chainani replied on the thread, "same to same." Chainani then shared her own clip, making cocktails and the caption, "hot #bartender vs #ratchet raas?
no offense… @jason-barkertesian wins!" Ramakrishna joked that she was coming over.
Vaswani saw no humor in the remarks and snapped back at her friends. "I've just about had it with these girls and I've kept my mouth shut for months with half the garbage that comes out," she wrote along with a screenshot from Ramakrishna's post. "But what I will not tolerate is a religious event being ridiculed and referred to as ratchet. Garba and Raas is a form of dance that worships and honors our Gods. Whether it take place in a parking garage or a beach, it should be respected. Period."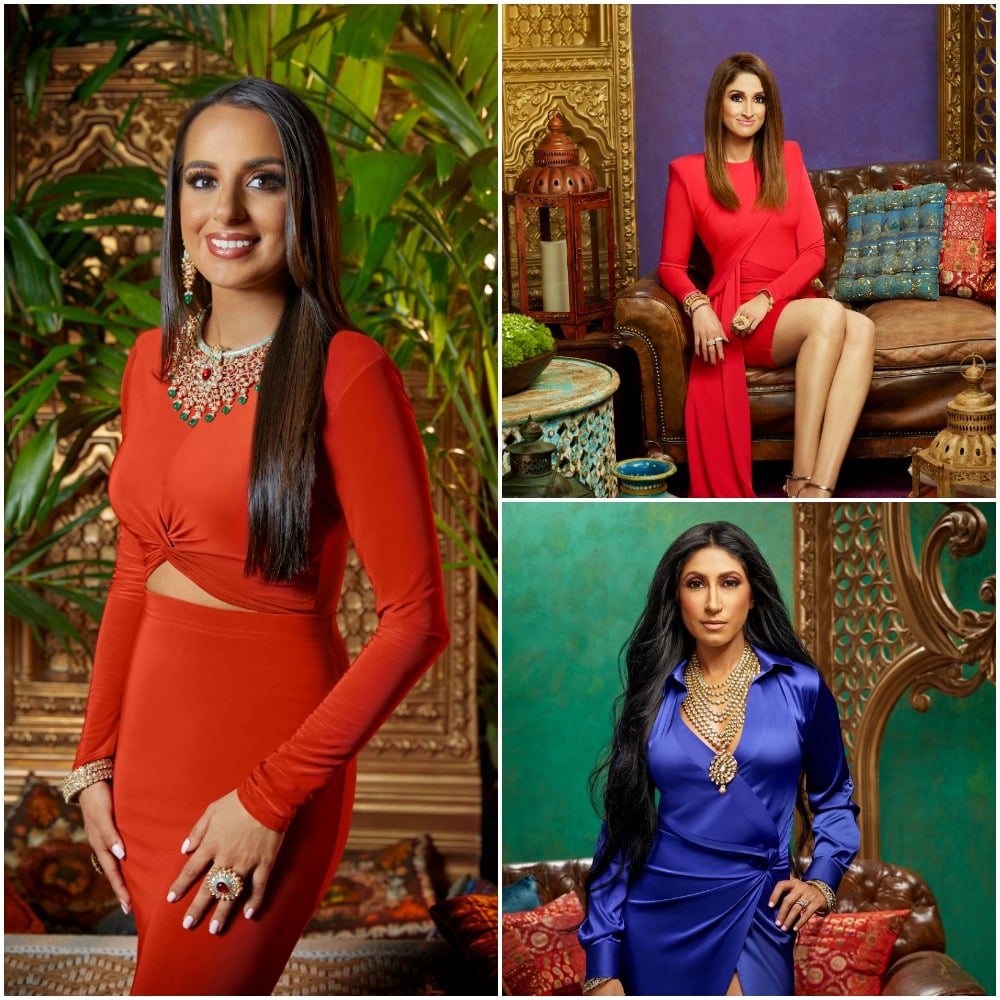 Why all the 'Family Karma' shade?
Vaswani's Navratri's guest list was a little thinner than usual. She didn't invite Chainani only because she knew Chainani was going to be busy with her new cocktail maker and would end up skipping the party regardless. Ramakrishna was another story and Vaswani insisted she was done extending an olive branch to her.
However, when asked in their confessionals about the party, they both said they weren't crushed not to be going. Ramakrishna said while she wasn't surprised she wasn't invited she also shaded the fact that Vaswani held it outside. "I heard it was outdoors," she replies making a face. Producers flashed to thunderstorm clouds hanging overhead.
Chainani's response to the outdoor event: "I don't do Navratri's to begin with," she says in a confessional. "Wearing an Indian outfit on the sand? No."
'Family Karma' fans (and maybe some of the cast) are taking sides
Teams are already beginning to form with some fans siding with Ramakrishna and Chainani, while others see Vaswani's point. Amrit Kapai, who attended the event recalled having fun. "It was such a beautiful evening!" he shared. One fan wondered if the comments were only being made to create drama for the show. But Vaswani said she was angry. "Beyond pissed off," Vaswani wrote." We come on this platform to be vulnerable and share very personal sides of ourselves and our community. What I didn't sign up for or expect is our own people to use this platform to ridicule that to gain clout."
Meanwhile, those who sided with Ramakrishna seem to feel as though Vaswani is overreacting. "100% real truth and Monica needs to cut the good girl act," one person wrote on Ramakrishna's thread.
"A mood! I love it," another person added to Chainani's post.
The Instagram comments certainly won't be the last of the feud as it is likely only starting to heat up.
Family Karma is on Wednesday at 9/8c on Bravo.
Source: Read Full Article