Former 'Bachelorette' Hannah Brown Says She Likes Colton Underwood 'Better as a Gay Man' Because He's Being His 'Most Authentic Self'
Bachelor Nation fans were first introduced to Hannah Brown during Colton Underwood's season of The Bachelor. Two years later, Underwood came out as gay to the world. Now, the former Bachelorette lead is opening up about Underwood's decision to come out as gay after appearing on the popular reality dating show. 
'Bachelorette' lead Hannah Brown responds to Colton Underwood's decision to come out as gay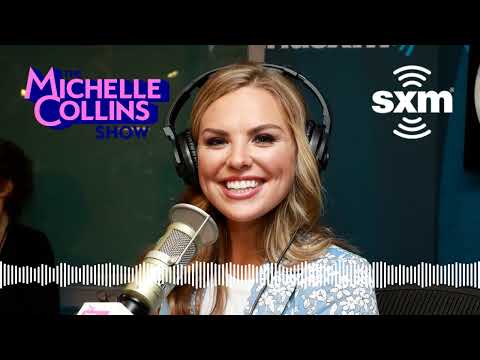 In The Bachelor Season 23, Hannah Brown joined the competition to win over Colton Underwood's heart. For a short period, Hannah dated Colton on the show. However, their love story was short-lived. After being eliminated from the series, she captivated viewers with her fun and bubbly personality.
Ultimately, ABC choose her to be the next Bachelorette. Now, Hannah is looking back on her experience with Colton and opening up about his decision to come out as gay. The God Bless This Mess book author recently sat down with SiriusXM's The Michelle Collins Show and showed her support for her past love interest.
"I think I like him better as a gay man. Even though it's obvious that, like, he's still almost, like, uncomfortable with this new life, [because] he has never allowed himself to be who he is," she explained.
Hannah went on to say that she was happy to see Colton living his truth. "It is cool to kind of just watch him try to be his most authentic self for the first time," she added. "So, I don't know. I have a lot of different views on it, but ultimately, I'm all about people understanding more of who they are and growing and not being just defined by all their past mistakes, but totally kind of see everyone's side on it."
Hannah Brown once admitted dating Colton Underwood 'felt off'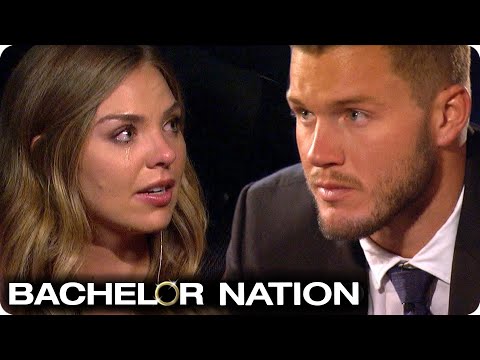 During the interview, Hannah Brown revealed that she believed "a lot of the girls knew" that Colton was gay during his time on the dating show.
"[We thought,] 'No, surely he's not gay. He's the Bachelor.' You're like, 'OK, maybe he's just not what we thought he was gonna be.' You know? And that is the case a lot of times for reality TV. You don't know the full person," Hannah said on the SiriusXM show. "So, I was like, 'Oh, well I just misjudged [who] I thought I was going to meet, [and I was] trying to drop down the expectations,' but it all makes so much more sense with just who he was and the mirage."
In her new book, God Bless This Mess, Hannah revisited her relationship with Colton, saying that she "kept getting the feeling that something was off" between them. "A feeling like he didn't even want to be kissing me, you know? Some of the other girls felt like something was off, too, and honestly, I didn't know what to think."
But, Hannah shared that his coming out "helped" her better understand the situation. Now, she understands that he "wasn't living the truth."
The former 'Bachelor' came out as gay on 'Good Morning America'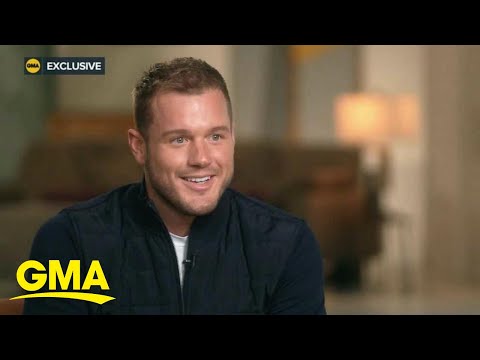 In April 2021, Colton Underwood got candid about his sexuality on the ABC show Good Morning America. "I've run from myself for a long time. I've hated myself for a long time," Underwood told television broadcaster, Robin Roberts. "And I'm gay. And I came to terms with that earlier this year and had been processing it. The next step in all of this was letting people know. I'm still nervous. It's been a journey for sure."
In December 2021, the former Bachelor lead Colton Underwood went Instagram official with his new boyfriend, Jordan C. Brown. Colton Underwood sat down with US Weekly and talked about his current relationship. The former Bachelor shared that he is "in love" with his new boyfriend.
"I'm happy, I'm in love, and I'm in a good position," he explained. "Everything as far as that goes has been pretty smooth. What was so cool too was, like, after the show was over, I didn't know what was next. I knew that I was still coming out, and I still am. So there are still things to work through right now. The friends that I have, the support group that I have been so helpful and impactful."
The Bachelor airs on ABC.
Source: Read Full Article