'Grey's Anatomy': Who Did Addison Montgomery Marry After Derek Shepherd?
Fans were introduced to Addison Montgomery (Kate Walsh) as Derek Shepherd's (Patrick Dempsey) wife. She went on to live a whole new life after Grey's Anatomy. Who did she marry after the neurosurgeon? Here is everything you need to know.
Addison Montgomery used to be married to Derek Shepherd on 'Grey's Anatomy'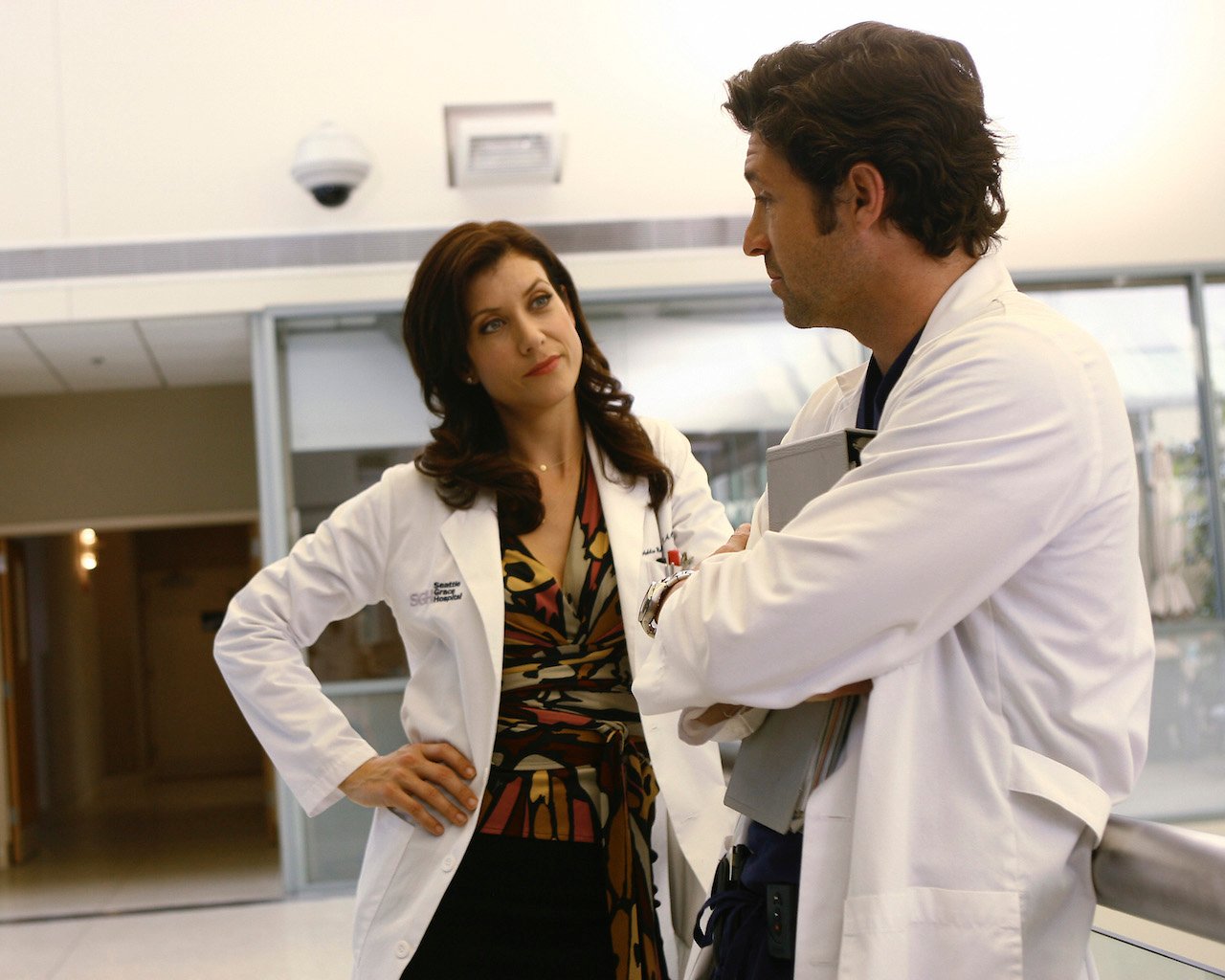 The first season of Grey's Anatomy started with Meredith Grey (Ellen Pompeo) and Derek sleeping together. Their relationship became complicated when they realized Derek was a surgeon at the same hospital where Meredith started her internship.
They tried to keep things professional, but still had feelings for each other. It only got more complicated when Addison showed up later that season introducing herself as Derek's wife. Technically the married couple was separated, but Addison was still willing to fight for Derek.
Who did Addison Montgomery marry after Derek Shepherd?
Derek and Addison divorced in season 3. Addison eventually left Seattle to join the Oceanside Wellness Group in Los Angeles. Her story played out in Private Practice.
Addison did go on to marry again. Jake Reilly (Benjamin Bratt) is a reproductive endocrinologist and infertility specialist who first appeared at the end of season 4 of Private Practice. 
Jake's first wife was Lily Reilly (Marisol Nichols), who adopted a daughter named Angela (Emily Rios). Lily was addicted to drugs and later died of an overdose.
Jake joined the practice. He eventually fell in love with Addison but struggled to move on from his wife. Addison proposed to him, and he turned her down. But he later changed his mind. They married in the finale of the show.
Before the marriage, Addison also became a mother. She adopted her patient's son, Henry in season 6. The married couple is now raising him together.
Are Addison and Jake still together?
Addison returned on season 18 of Grey's Anatomy to help teach residents. She had an honest conversation about her marriage in the episode, "With a Little Help from My Friends" with Amelia (Caterina Scorsone).
"During the pandemic, I drank so much red wine I seriously considered checking myself into rehab," Addison revealed. She revealed she struggled so much that she looked swollen. The mother admitted she hated being home and lost it.
Henry played video games and Jake started to play with model trains at the time. Addison claimed she started to fight with her husband and almost left him. But realized her problem had more to do with her mental health.
It sounds like her marriage hasn't been perfect, but they're still going strong. Grey's Anatomy fans have to keep watching to see if Jake will make an appearance this season, or if Addison will only be referencing him.
Source: Read Full Article