'Home Alone' Director Chris Columbus Was Supposed to Direct 'National Lampoon's Christmas Vacation', But Quit Because of Chevy Chase
Filmmaker Chris Columbus was involved with two of the most popular Christmas movies of all time. However, his experience on the set of Home Alone seemed to suit him better than the one he had on National Lampoon's Christmas Vacation, thanks to one famous actor.
Chris Columbus and Chevy Chase butted heads on the set of 'National Lampoon's Christmas Vacation'
The director and the star of National Lampoon's Christmas Vacation did not get along at all while making the movie. And it got to the point that the film could not be made if both of them worked on it.
According to Insider, Columbus recalled his time on the movie set. He said, "It was fraught with pain and tension with Chevy Chase, but I needed the job desperately."
"At the time, I was living with my wife's parents," Columbus revealed. "It took everything in my power to convince myself to resign from Christmas Vacation because I couldn't make the movie with Chevy Chase."
Per Chicago Magazine, Chase reportedly treated Columbus "like dirt" during the pre-production process for the film.
In the end, Columbus quit National Lampoon's Christmas Vacation, and Jeremiah S. Chechik took over as the director. But the movie's writer, John Hughes, made sure that Columbus wasn't out of work in the holiday film industry. And that's where the opportunity to direct Home Alone came along.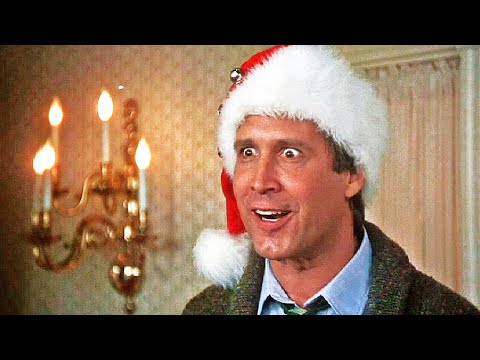 The filmmaker quickly signed on to direct 'Home Alone'
John Hughes, a famous screenwriter and filmmaker, recognized Chris Columbus' talent and immediately sent him some scripts to pick and choose from.
Columbus told Chicago Magazine, "John was very understanding. About two weeks later, I got two scripts at my in-laws' house in River Forest. One was Home Alone with a note from John asking if I wanted to direct. I thought, 'Wow, this guy is really supporting me when no one else in Hollywood was going to.'"
And as the Home Alone director said, "The rest is history."
Chris Columbus also directed 'Home Alone 2: Lost in New York'
Home Alone became the highest-grossing domestic comedy of all time, cementing Chris Columbus' place in Hollywood. The movie kicked off his impressive career, including directing the first two Harry Potter films and Mrs. Doubtfire. Plus, Columbus returned to direct the classic holiday film's sequel, Home Alone 2: Lost in New York.
Even though National Lampoon's Christmas Vacation was also a big success and is a staple for many families during the holidays, Columbus has zero regrets about leaving. If he hadn't, the opportunity to direct Home Alone never would have been offered to him. So, in many ways, Home Alone fans have Chevy Chase to thank for the movie. But Columbus still praises John Hughes for his dedication to both him and the project.
"A producer can lose faith in their director if he says, 'I can't handle this guy,'" Columbus said. "That can show fear, but John didn't waver."
Home Alone and Home Alone 2: Lost in New York are now streaming on Disney+. National Lampoon's Christmas Vacation is now streaming on HBO Max.
Source: Read Full Article