How Mayim Bialik Damaged Her Friendship With Neil Patrick Harris
Fans of "The Big Bang Theory" know actor Mayim Bialik as the lovable and eccentric Amy Farrah Fowler, partner to theoretical physicist Sheldon Cooper. Onscreen, Fowler's character is very blunt and can come across as emotionless, though audiences later see her mature into a loyal friend to the girls (Penny Teller and Bernadette Rostenkowski), as well as a devoted girlfriend to Cooper. 
On the other end of the spectrum is Barney Stinson of CBS' "How I Met Your Mother," who was brought to life by actor Neil Patrick Harris. Unlike Fowler, Stinson is known for his brash, manipulative, and opinionated personality. And while Fowler makes no qualms about her lack of sexual experience, Stinson is a womanizer who is constantly looking for his next pick-up. So, what do these two characters — or more accurately, the actors who portray them — have in common?
According to Cheat Sheet, Bialik and Harris knew each other as far back as the '90s, when they were both coming up in the entertainment industry. The outlet reports that the two became close friends "after working together a few times" on hit shows like "Doogie Howser, M.D.," and "Blossom," but they had a falling out later on in life. Here's how Bialik allegedly damaged the relationship, and whether or not the two have since made up.
Mayim Bialik didn't stand up for Neil Patrick Harris' performance of 'Rent'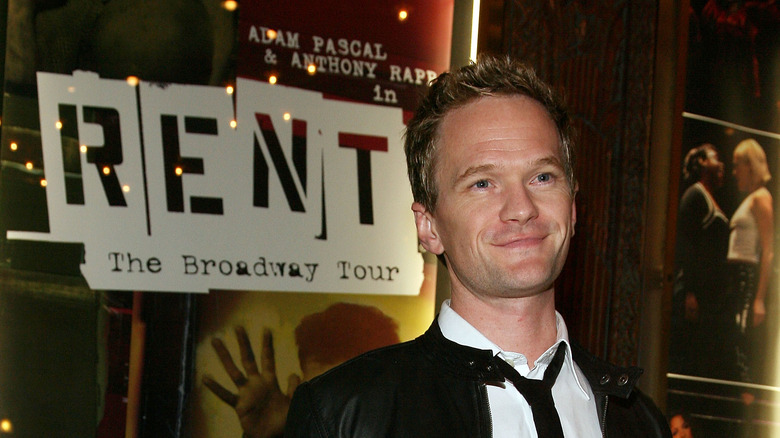 In a 2020 interview with The Chicago Tribune, Mayim Bialik came clean about one of her biggest regrets regarding her friendship with Neil Patrick Harris. Back in the early 1990s, when the pair were still besties, Bialik was reportedly excited to support Harris in a Broadway performance of "Rent," per the outlet. Like any good friend, he secured her top-tier seats to the show, which she attended with her parents — although Bialik caveated that she's "not a huge Broadway fan."
"So we go and he's terrific, but — all my respect to 'Rent' — it's just not my cup of tea," Bialik told the Chicago Tribune. "It's not my thing. But the audience had a lot of screaming girls, it was a madhouse." And while the audience gave the actors a standing ovation at the end of the play, Bialik wasn't quick to her feet. 
"I was maybe in the second row. And I turned to my boyfriend and was like, 'I am not going to stand up for this,'" she recalled to the outlet. "And then there was Neil Patrick Harris on the stage, practically standing over me, and I'm certain he could read my lips." As soon as Bialik went backstage, Harris confirmed her suspicion and asked why she had said she wouldn't stand up. "It was so awkward," Bialik remembered, pointing to the moment as a turning point in their friendship.
Are Mayim Bialik and Neil Patrick Harris friends today?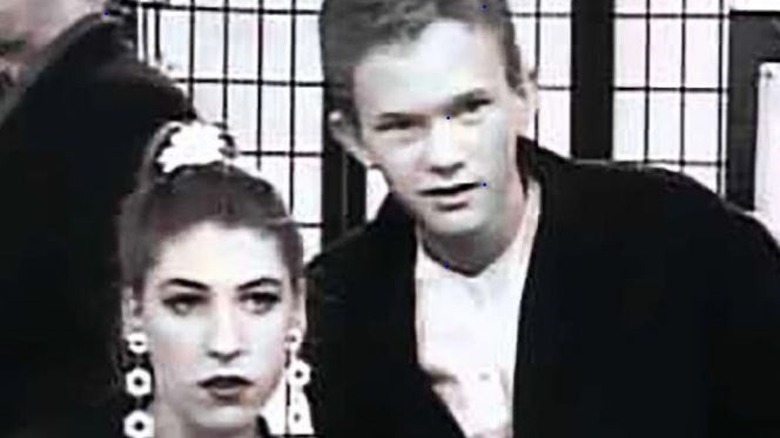 After the "Rent" fiasco, Mayim Bialik reached out to Neil Patrick Harris to do some damage control. "It was the worst feeling. And I wrote him a note after, I don't know if he ever got it," she revealed to The Chicago Tribune. "Our social circles shifted anyway, but I'm certain it ended our friendship. I've seen him since, but it's one of those stories where there's no way to feel good about what happened." She then again confirmed that she'd truly loved her friend's performance. "He was fantastic. Everyone was so talented. I just wasn't ready to stand up," she added.
Thankfully, there's a silver lining to this dark cloud. Harris may not have received Bialik's note or acknowledged her attempt to make-good, but he clearly read her interview in the Chicago Tribune after Bialik went public about her relationship regrets. On December 30, 2020, Bialik shared a throwback pic on Instagram that showed the two of them together on set in the '90s. "Throwback to that time when I was really mean to [Harris] 25 years ago," she wrote. "I recently talked about the moment with [The Chicago Tribune] and he sent me flowers because of it. … They're beautiful NPH!! Thank you!! (And sorry, too!)." The moral of this story? As Bialik notes with her hashtags, it's never too late for apologies.
Source: Read Full Article