'Inside Out': HGTV Hosts Carmine and Mike Reveal 2 Rooms to Renovate First
Everyone loves watching HGTV for different reasons.
Some fans come for inspiration in their own homes, while others simply enjoy watching transformations happening. But all home reno show viewers learn something. When they're watching the new competition series Inside Out, those lessons take place outside and inside. Southern California home renovators Carmine Sabatella and Mike Pyle host the series.
These two talented hosts are teaching HGTV fans a thing or two about curb appeal versus interior remodeling and which option has the bigger impact. And now they're sharing two simple tips for what rooms to renovate first.
'Inside Out' on HGTV offers home reno tips just in time for spring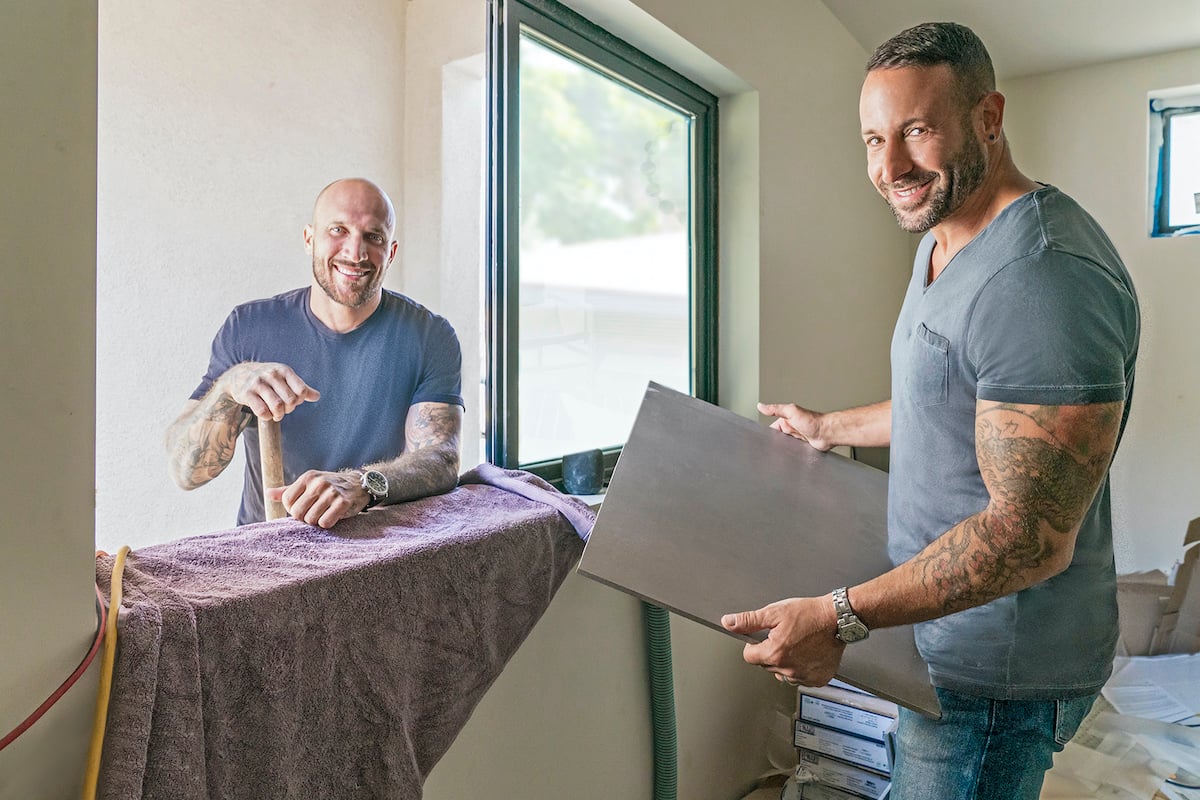 There's something about the change in season that makes everyone want to tackle a renovation. On Inside Out, Sabatella and Pyle compete to see who can score a larger portion of the renovation budget for their clients. Pyle is a landscape designer who thinks the exterior should get the biggest chunk of money. Meanwhile, Sabatella wants all the money spent inside.
Turning Inside Out into a competition makes it even more exciting to watch. But beyond that, it offers homeowners a chance to plan the best course of action for their own home renovations.
Carmine Sabatella reveals which 2 rooms need renovating most
In a perfect world, homeowners would be able to renovate their houses from top to bottom, back to front, both inside and outside. But here in reality budgetary limits usually force people to pick and choose the most important areas to fix up first. The Inside Out hosts both have strong opinions on that.
"The main bedroom and bathroom and kitchen typically take up most of the budget but at the end of the day it's well worth it," Sabatella explained during an interview with HGTV.
It's well known that kitchens and bathrooms sell houses, but interesting to note that the main bedroom bathroom is more important than the shared bathroom in the home.
But that doesn't mean curb appeal isn't important, too. Just like on the show, the hosts recommend dividing up the budget to focus on both areas for upgrades.
The 'Inside Out' hosts recommend doing renovations all at once
Tearing apart an entire house during the renovation process may seem daunting, but the Inside Out hosts insist it's the cheaper way to handle upgrades. And that includes landscaping changes as well.
"I'm a fan of tackling the inside and outside all at once," Pyle told HGTV. "You will typically save on costs and time."
But he also cautions homeowners on finding the right professional for the job. "You definitely need a contractor that is versed in prioritizing trades in order so that things are done in order and you're not damaging previous work," he said.
That means doing inside work before laying sod or doing major landscaping. It makes logical sense to have that all done after the contractors are done tearing up the yard carrying in materials.
Inside Out is available now on HGTV.
Source: Read Full Article