Johnny Depp's Daughter, Lily-Rose, Had a Near-Death Experience on 'Sweeney Todd' That Almost Resulted in Recasting
Johnny Depp's daughter, Lily-Rose, grew up in the Hollywood industry. She ultimately followed in the performance footsteps of her father and her mother, Vanessa Paradis, and became an actor herself. However, Lily-Rose once had a near-death experience on the set of the Depp-starring Tim Burton movie Sweeney Todd that truly shook the family to its core.
Johnny Depp's daughter, Lily-Rose, had a frightening encounter on the 'Sweeney Todd' set
Today once reported that Lily-Rose was 8 years old when Depp brought her onto the Sweeney Todd set. However, she suddenly grew ill and was rushed to a nearby British hospital. It took nine days for the doctors to discover that her sickness was a result of a prick from a rusty tack that initially appeared harmless.
However, it would prove to be incredibly dangerous and life-threatening. Reports explained that the wound was left untreated and she experienced blood poisoning as a result. It spread throughout her body and affected her vital organs. The situation grew progressively worse to where they almost had to recast Depp's part in Sweeney Todd.
"To say it was the darkest moment, that's nothing," Depp said. "It doesn't come close to describing it. Words are so small. But knowing that those people, Tim [Burton] and the crew, shut down and stood by and waited. I didn't know if I was coming back. I remember talking with Tim, saying, 'Maybe you need to recast.'"
Lily-Rose Depp made a full recovery
However, Today followed up their reporting that Lily-Rose made a full recovery. However, Depp had to quickly get back to filming Sweeney Todd after they received the positive news.
"Once we were given the all-clear, I had to dive back into the work," Depp said. "I had to get back in there for Tim."
Depp was fortunate that Burton and the rest of the Sweeney Todd production had his back through the whole ordeal. However, he certainly wasn't going to take this good news for granted.
"Now every single millisecond is a mini-celebration," Depp said. "Every time we get to breathe in and exhale is a huge victory. (Lily-Rose) pulled through beautifully, perfectly, with no lasting anything."
Johnny Depp earned an Oscar nomination for his performance in 'Sweeney Todd'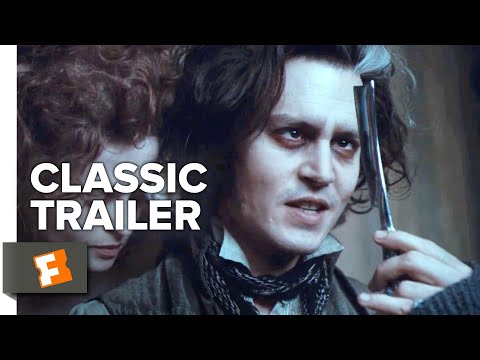 Depp still managed to deliver a marvelous performance as the title character in Sweeney Todd. The film won an Oscar for Best Achievement in Art Direction and nominations for Best Performance by an Actor in a Leading Role and Best Achievement in Costume Design. Depp lost the award to Daniel Day-Lewis in There Will Be Blood.
Nevertheless, Depp's performance in Sweeney Todd remains in the hearts of his fans along with horror and musical enthusiasts. The actor rightfully put family ahead of his work in this instance with Lily-Rose, but fortunately, he was able to ultimately complete both duties as a father and an actor.
Source: Read Full Article