Matt Damon on Jack Nicholson's 'The Departed' Rewrites That Involved a 'Very Sinister Line' and an Ax
Matt Damon is opening up about The Departed, the 2006 film with a star-studded cast that won Martin Scorsese his first Oscar for directing. In a 2021 podcast interview, the actor revealed that his co-star, Jack Nicholson, offered up some rewrites to the script, some of which made the final cut.
Jack Nicholson told Matt Damon about his writing skills at their first rehearsal for 'The Departed'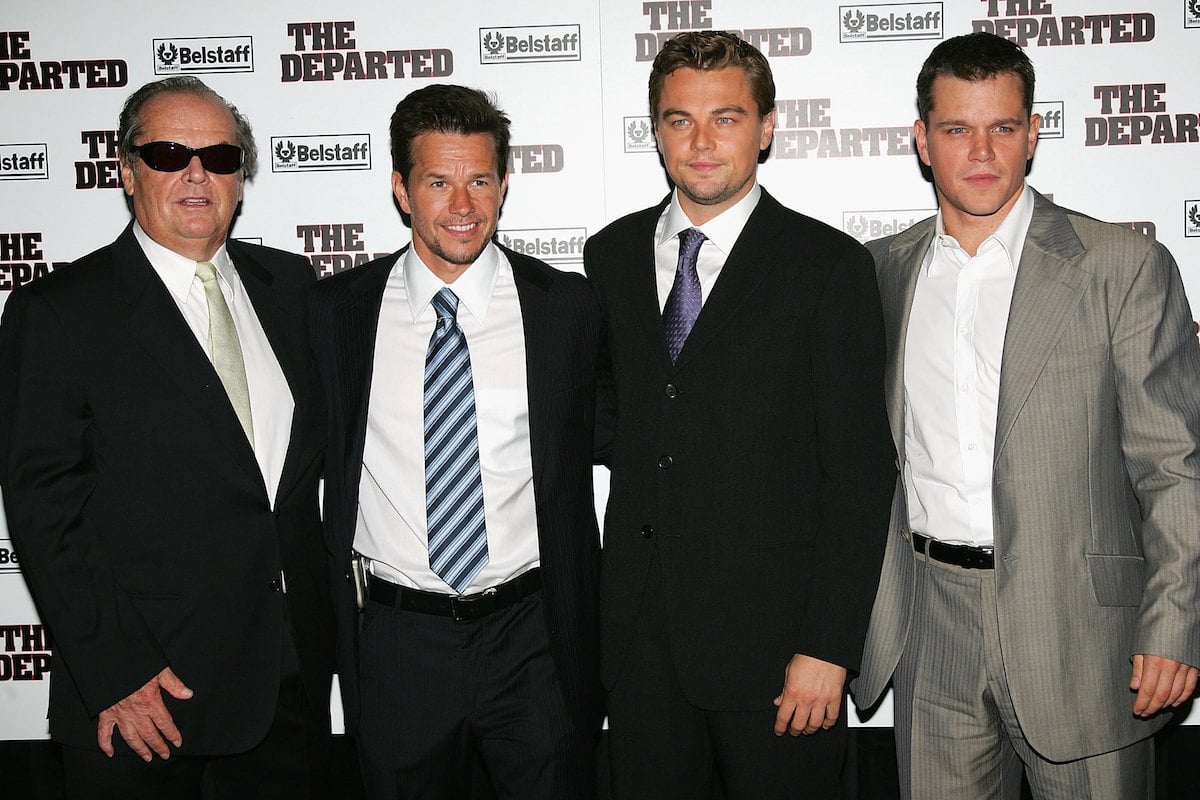 Damon reflected on The Departed during a July 2021 guest spot on the WTF with Marc Maron podcast. The Good Will Hunting alum recalled learning a lot from Nicholson. Their first rehearsal, in particular, stood out. Damon recalled Nicholson telling him, "'You know, I never would have made it this far if I wasn't a great f—— writer.'" 
As production continued the actor realized just how much Nicholson meant it. When The Shining star couldn't sleep he'd brainstorm ways to expand his less involved scenes.
Jack Nicholson added a 'sinister' line about falling in a 'Departed' death scene
Damon went on to give an example of Nicholson's writing chops he witnessed during production. 
"The scene was one-eighth of a page … it said, 'Costello executes a man kneeling in the marsh.' That's all it said," Damon told Maron before adding that many actors would've probably been relieved to get a less time-consuming scene in the 2.5-hour film.
Whereas "Jack was so excited and said [to me], 'Wait until you hear what I did,'" Damon recalled. "He goes, 'Well, it was an eighth of a page,' and he goes, 'I've seen that before, so what I did is I made it a woman … and I put Ray [Winston] in the scene with me.'"
Damon continued: "He goes, 'We're gonna keep in this same shot, I'm not gonna add any time or money to the schedule. But I shoot her in the back of the head, and she falls over. Now, you could end the scene there, but if you keep the camera rolling, I turn to Ray and I say, 'Geez, she fell funny.' Now, that's a very sinister line. It suggests that I've done this before. There's a way that people fall.'"
It didn't end there. Nicholson had another idea for the same scene.
"'Now you could end the scene there,'" Damon remembered him saying, "'but if you keep the camera rolling, Ray reveals an ax that he's holding behind his back. He's gonna chop her up. So Ray starts to step forward. Now you could end the scene there, but if you leave the camera rolling, I say, 'Wait, I think I wanna f— her again.' Now that's a very sinister line.'"
Jack Nicholson also suggested a funny remark that made the final cut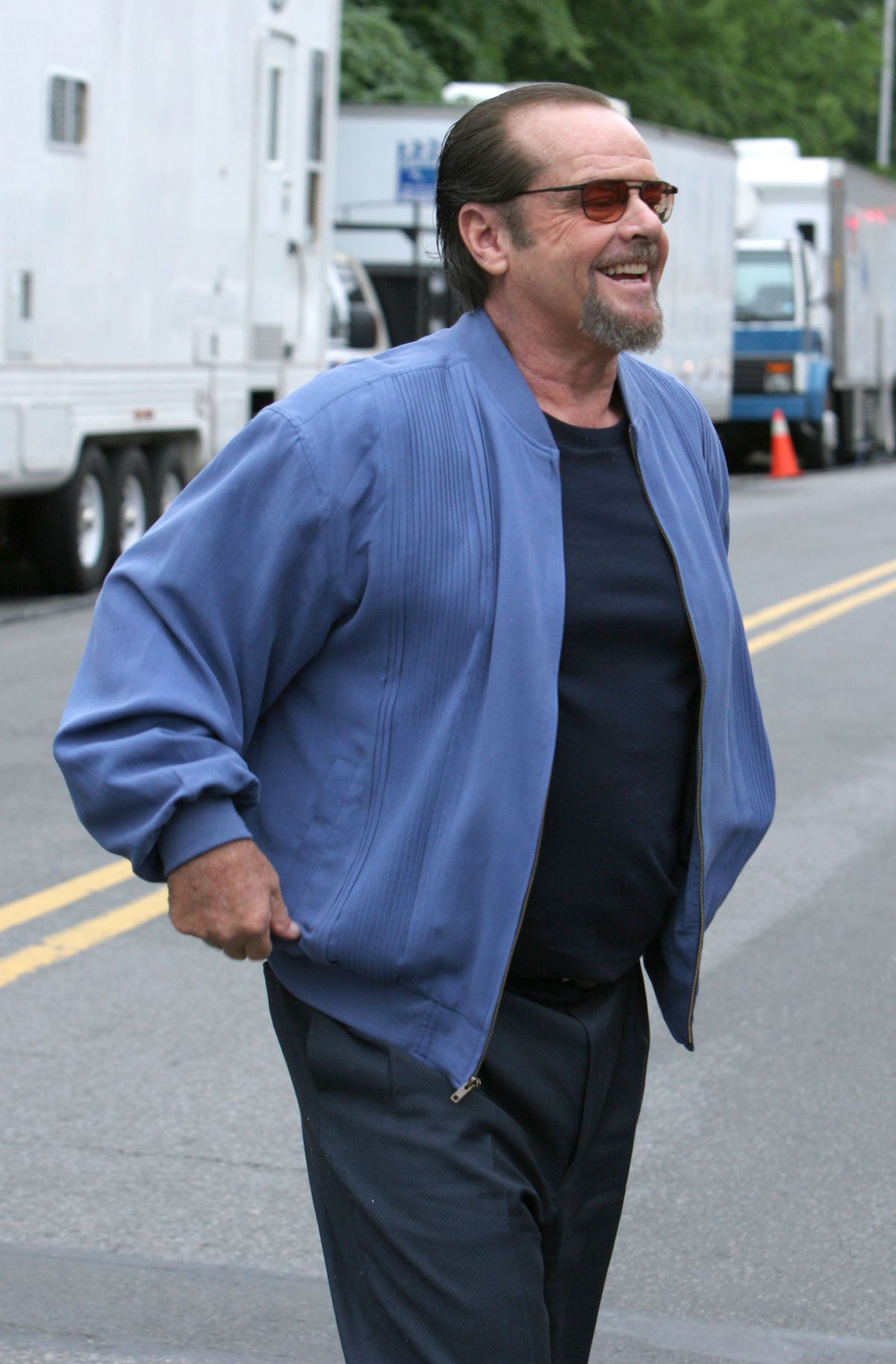 From there Damon remembered his reaction. "I'm like, 'Jesus.'" Nicholson didn't stop. He had another idea on how to add to the scene.
"'You could end the scene there, but if you keep the camera rolling, Ray gives me a look and after a long pause, I go, 'Ahhhhh!' Like I've got him,'" Damon recalled him saying. "'Now, you could keep the camera rolling, Ray says to me, 'Francis, you really ought to see somebody.'"
The Bourne star went on to say that Nicholson's tweaks to the scene added maybe 60 seconds to production time and they didn't cost any money. Ultimately what made the final cut was, to Damon's recollection, Nicholson's character shooting the woman, the line about her falling funny, and Ray's "You really out to see somebody" reply.
Damon isn't the only Departed cast member Nicholson left with vivid memories from production. Years after filming wrapped Leonardo DiCaprio admitted Nicholson terrified him when they were shooting scenes together.
Check out Nicholson's additions to the script by streaming The Departed. At the time of writing it's available on Netflix and HBO Max.
Source: Read Full Article