Out Of Every Vin Diesel Dwayne Johnson Diss, One Stands Above The Rest
Although A-List action stars Vin Diesel and Dwayne "The Rock" Johnson appear on-screen together throughout the "Fast & Furious" franchise as rivals-turned-family characters Dominic "Dom" Toretto and former agent Luke Hobbs, the pair aren't as close as viewers may think. In fact, the June iteration of the racing franchise, "F9," didn't feature Johnson and Deisel together amid speculation of their past feud reigniting.
Given that Diesel's character Dom is an essential main character of the movies, Johnson has since portrayed Hobbs in a separate spin-off film: 2019's "Fast & Furious presents: Hobbs & Shaw." Even though it took a few years, Diesel and Johnson have appeared to patch things up, teasing a future for a reunion in the franchise's eventual tenth film, per Screen Rant. Johnson and Diesel might not have seen eye-to-eye when it came to filmmaking at first, but at the end of the day, they're not friends — they're family. 
However, that didn't stop the two men from exchanging some serious disses. Keep scrolling to learn which Vin Diesel-Dwayne Johnson that diss stands above the rest.
Dwayne Johnson called out his co-stars for being unprofessional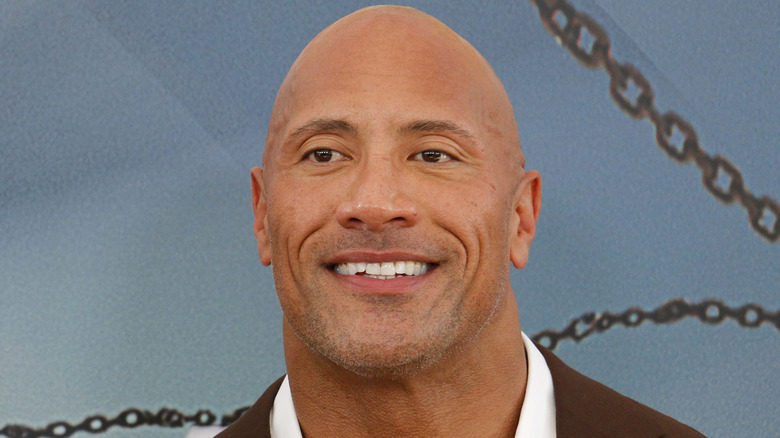 While the franchise's eighth film, "The Fate of the Furious," was in production in 2016, the feud between stars Dwayne "The Rock" Johnson and Vin Diesel was made public. That August, Johnson posted a now-removed Instagram video, per ABC News, of his time behind the scenes. However, the real diss towards Diesel appeared in the caption.
"This is my final week of shooting Fast & Furious 8," Johnson began. "My female co-stars are always amazing and I love 'em. My male co-stars however are a different story. Some conduct themselves as stand up men and true professionals, while others don't. The ones that don't are too chicken s**t to do anything about it anyway. Candy a**es," he slammed. He continued, "When you watch this movie next April and it seems like I'm not acting in some of these scenes and my blood is legit boiling — you're right. Bottom line is it'll play great for the movie and fits this Hobbs character that's embedded in my DNA extremely well. The producer in me is happy about this part. Final week on FAST 8 and I'll finish strong."
Fans were understandably shocked by Johnson's statements and immediately started speculating about who the dissed were aimed at. Two years later, he came clean about the whole ordeal.
Dwayne 'The Rock' Johnson was dissing 'Fast & Furious' co-star Vin Diesel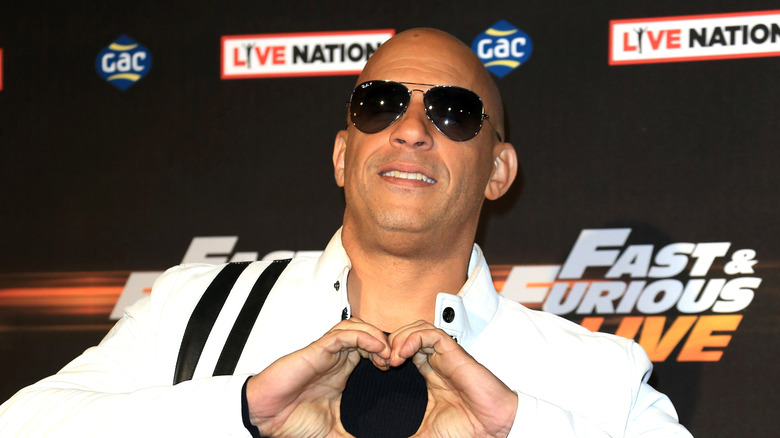 At first, many fans wondered who Dwayne Johnson was referring to — as he acts alongside everyone from Jason Statham to Tyrese Gibson in the "Fast & Furious" franchise. In a 2018 interview with Rolling Stone, Johnson described his on-set altercations with Diesel, seemingly confirming speculation about the infamous "candy a**es" comment. 
"Vin and I had a few discussions, including an important face-to-face in my trailer," Johnson told the magazine. "And what I came to realize is that we have a fundamental difference in philosophies on how we approach moviemaking and collaborating. It took me some time, but I'm grateful for that clarity. Whether we work together again or not," he continued.
Around the time that "The Fate of the Furious" was released — prior to Johnson's Rolling Stone interview — Diesel did an interview with USA Today that seemed to provide the groundwork for the co-stars to eventually patch things up. ​​"I protect the franchise. I protect everybody including Dwayne," he said. "I protected Dwayne more than he'll ever know. And it doesn't matter. He doesn't have to know. But he appreciates it. He knows it. Dwayne has only got one Vin in his life. Dwayne Johnson only has one big brother in this film world and that's me," Diesel said. Disses and all, the "Furious" cast is truly family. 
Source: Read Full Article