'Power Book IV: Force': Tommy May Get Arrested in Season 2
In Power Book IV: Force Tommy Egan (Joseph Sikora) is only just beginning to find his footing in Chicago. Though he'd been working on Dahlia with Claudia Flynn (Lili Simmons), it looks like he's going to have to branch out on his own once again. It also doesn't help that the Feds know someone is stirring things up around the Windy City.
In Power Book IV: Force Season 2, Tommy could get arrested.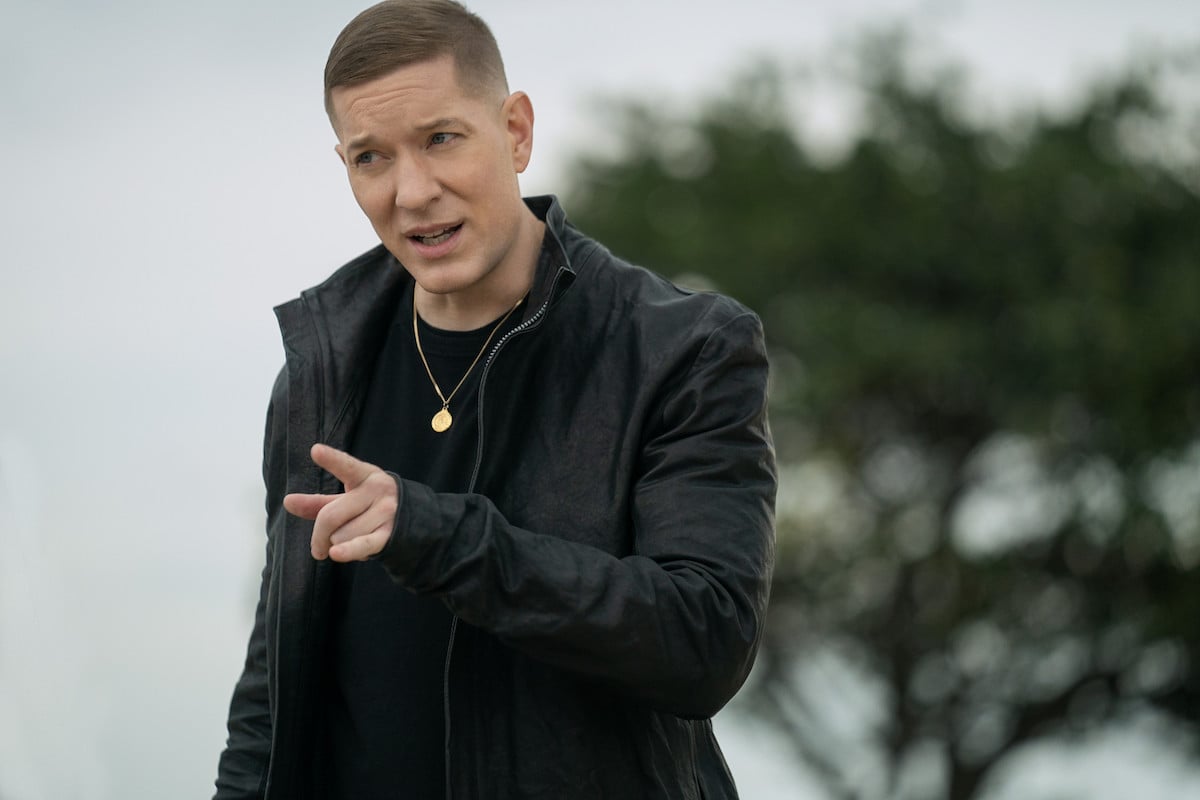 'Power Book IV: Force' Season 2 will be better than Season 1
Fans noticed there were some growing pains when it came to Force. The series wasn't exactly seamless and some of the plot points didn't quite make sense and felt rushed. However, Sikora promises a flawless season 2.
"Our show is now in the brilliantly capable hands of Gary Lennon, who is now our showrunner," he told TV Line. "I'm overjoyed. The fans have got to be ecstatic… Now you have the true voice of Tommy Egan back. Gary Lennon is the cultivator of that… I could not be more excited about that. However, whatever Gary comes up with — and if that's knocking boots with Claudia — I can only promise that however twisted that is at this point, it will make sense."
Tommy may get arrested in Season 2
As fans know from the season 1 finale, Blanca Rodriguez (Monique Gabriela Curnen) and the Feds in New York are aware of some major criminal activity in Chicago. Though they don't know exactly who's behind it yet, we think it's only a matter of time before they discover that Tommy is alive and well.
"I think like all things there's going to have to be an evolution of who Tommy is, how he's known by the law enforcement. I mean, look at like Tony Accardo and other mob guys," Sikora told Hollywood Life. "The feds were onto these guys in the Chicago mob for so long. Even Al Capone had that eight-year run where he was infallible, and he was having dinner with judges. I think that there's corruption at all levels, the streets, and the government, but I think that it can be an interesting mix. I think that when law enforcement, as we saw in the Power show, is on these guys' trails, everybody doesn't have the purest interest anyway, so that could be another fun storyline, how close they get, but it's exciting. I think that it actually mimics life that there are consequences for everything, and it would be irresponsible storytelling if you didn't show some of those consequences."
Still, Tommy has been arrested before and come out unscathed, we doubt an arrest or even jail will be the end of him.
Filming for 'Power Book IV: Force' Season 2 will begin in May
Fans were thrilled that Force was renewed since Tommy is only just getting settled in Chicago. It looks like production for the second season is set to begin soon with a release date slated for Feb. 2023.
Reel Chicago is reporting that filming is slated to begin in May 2022. Apparently, the majority of the filming will take place at Cinespace If production stays on schedule, Season 2 should premiere in February 2023.
It will be nice to see how Tommy and his crew navigate Chicago in the summer.
Source: Read Full Article