'RHONY' Season 13 Trailer Drops Within 2 Weeks, Andy Cohen Spills
Fans can look forward to The Real Housewives of New York City Season 13 trailer within the next two weeks, producer Andy Cohen revealed.
A fan put Cohen on the spot during the Watch What Happens Live with Andy Cohen After Show, wondering if he could dish about the upcoming season. He hesitated at first to disclose when the trailer might arrive. But said, "That's a good question," he said pondering how to answer the question. "Um … in the next, within the next two weeks, I would say." Details about season 13 haven't been overtly available, but some hints have been teased.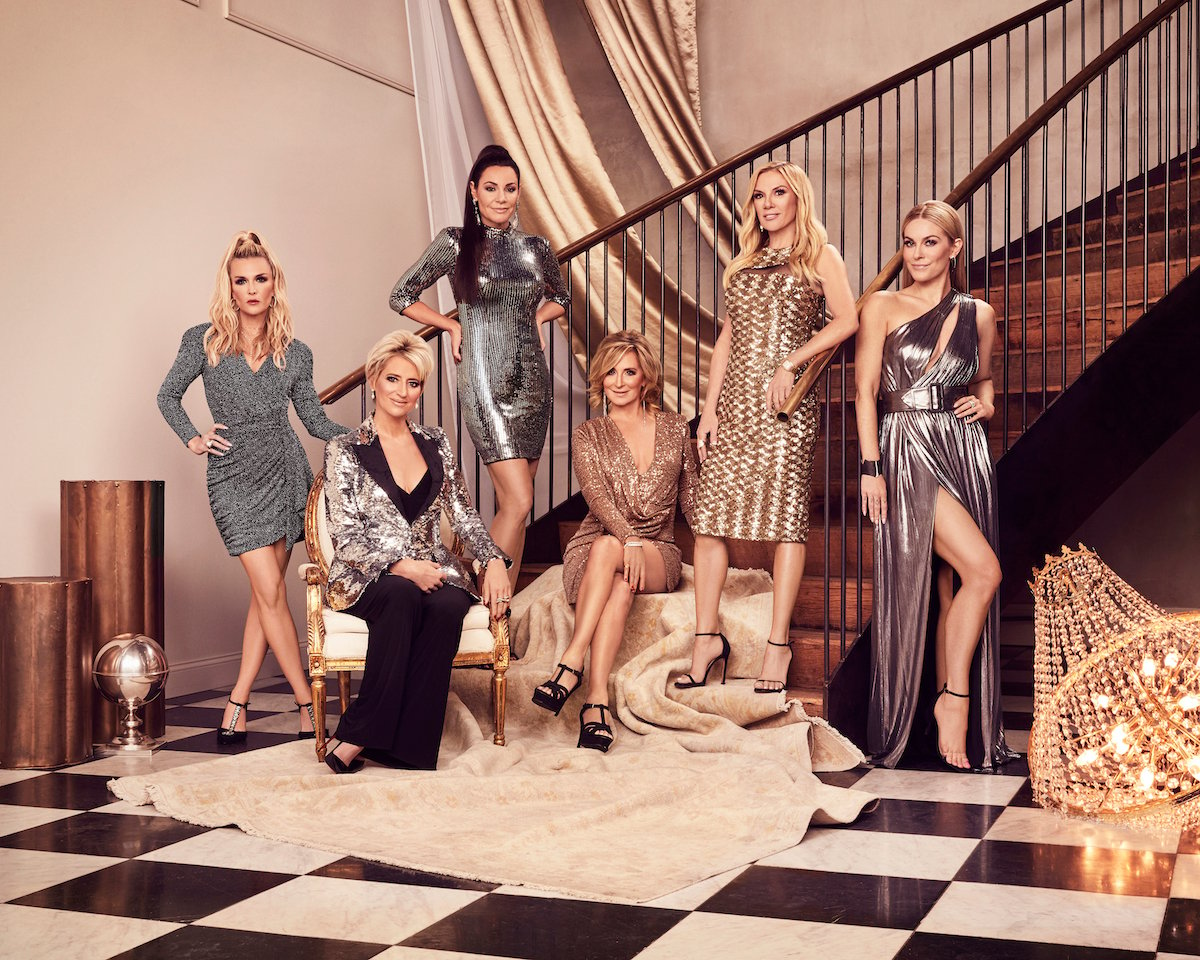 The cast experienced a shakeup since season 12
Cohen confirmed Thomson's return on Danny Pellegrino's Everything Iconic podcast. "You will be seeing Heather next season," Cohen shared. "At this point, Heather has now known these women for eight, nine [years]. She speaks their language. She's not afraid to stand up to them. She knows them so there is a great benefit in bringing legacy cast members back."
Tinsley Mortimer and Dorinda Medley exited from season 12 and are not likely to return for season 13. But never say never when it comes to both of these cast members returning for season 14. Cohen expressed an interest in Medley's return in the future. Plus, Mortimer left because she got engaged, but has now parted ways with ex-Scott Kluth.
Mortimer even talked about making an appearance someday on the show while she was still engaged. "Hopefully, when the world gets to a place that is somewhat normal I will go back to New York, and I will see people," she shared on Reality Life with Kate Casey podcast. "Can I say that I will reach out to some of the girls on the show if I am in New York? Probably not. Mainly Leah [McSweeney], and maybe Sonja [Morgan]. Of course, I will still watch the show. Maybe filming a scene or two in New York with Leah."
'RHONY' will have some surprises and new bonds will form
Other than the cast, only a few details have dropped about what fans can expect this season. The cast reportedly started filming in Sept. 2020 and visits to the Hamptons are going to be included in the footage.
"I can tell you after this trip in The Hamptons, there's enough foundation with every single one of them," Williams said on RealiTea With Derek Z in October 2020, US Weekly reports.
She added that she bonded with Ramona Singer and Leah McSweeney. "Leah McSweeney and I have a really special relationship already because we have a lot of organic things in common beyond the age stuff," she continued. "It's just shocking how much Leah and I connect. … But in addition to Leah, you know, there's some really amazing things I have in common with Ramona Singer. There's some pretty cool things that Luann and I share by way of background."
Williams also said she "surprised" Sonja Morgan. "I'm going to say that about me and Sonja is you got to watch that," she said. "Y'all got to watch this season. I can guarantee you, and I promise I'm not saying this because I'm on it. I'll halfway wish I wasn't just so I could sit back and be popular with y'all and drink wine and watch this play out."
No specific series release date has been shared, but some of the cast has already been sharing their looks.
Source: Read Full Article