Sister Wives Season 16 Release Date, Cast And Is The Family Still Together?
The hit TLC show "Sister Wives" has been in the news a lot recently. The series follows the Brown family, a group of fundamentalist Mormons living in Arizona. As the name suggests, the Browns are polygamous. The patriarch, Kody, has four wives — Meri, Janelle, Christine, and Robyn — and 18 children.
While the premise of such an unconventional family is enough to keep the show going, it's been the off-camera drama that's gotten everyone talking. Season 15 of "Sister Wives" was one for the books. First, the family had to deal with the COVID-19 pandemic, which is stressful for even a small nuclear family, let alone for a man who's supposed to split his time evenly between his four wives. Kody's wives had a lot of opinions about whom he should stay with during the pandemic, none of which Kody agreed with. Things went from bad to worse when tensions between himself and his first wife, Meri, spilled out into the open on camera. Kody more or less let the world know that the marriage was over and that he was no longer attracted to Meri.
With all the conflict engulfing the family, longtime fans are eager to know more about Season 16. Read on to find out all the details.
When will "Sister Wives" Season 16 premiere?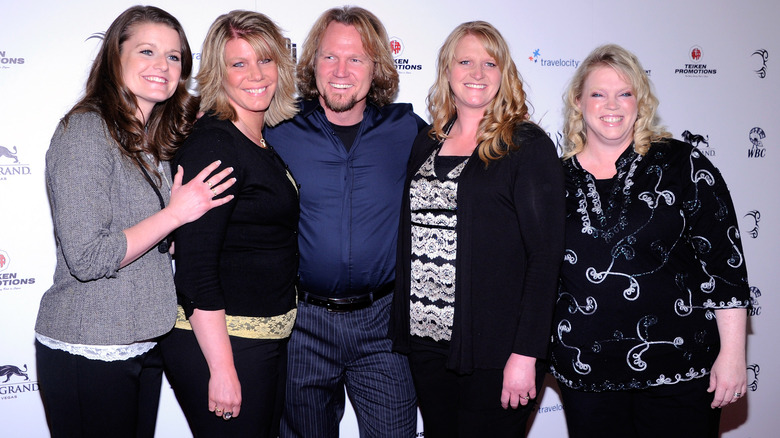 So, when can we expect to see Season 16 of "Sister Wives"? Sadly, it's probably going to be a while. Though TLC has yet to confirm whether or not "Sister Wives" has been renewed, there's no reason to think that it hasn't, as new seasons of long-running TLC shows are often not confirmed for renewal until a few weeks before their premiere, per Pop Culture. Even though a new season hasn't been officially confirmed, it's more than likely they've already completed filming. Kody's daughter Mykelti revealed that camera crews were present while she gave birth to her daughter Avalon, per Reality Tit-Bit, which did not air during Season 15.
Taking all that into account, when exactly will we get to see Season 16? There's no reason to think that "Sister Wives" would divert from the schedule it has followed for the past few seasons, and if that is the case, it's going to be a while. Season 15 premiered in February 2021, so it's unlikely we'll see Season 16 until early 2022.
Who's in the Cast?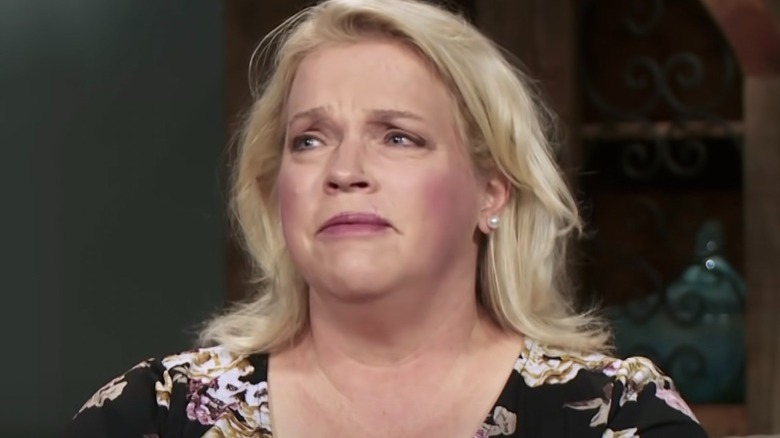 So, we've got a pretty good guess that Season 16 of "Sister Wives" will premier in early 2022, but what about the cast? Unlike other TLC family shows, such as "OutDaughtered," there are enough kids (and wives) in "Sister Wives" that the show doesn't depend on all of them being present in the new season. So, it's more than likely that Janelle, Christine, and Robyn (along with Kody, obviously) will return for Season 16. The obvious wildcard in the situation is Meri, Kody's first wife.
As we mentioned above, things have majorly broken down between Kody and Meri over the past few seasons. In December, Meri assured fans that despite the drama between herself and Kody, they were hopeful they could work things out. However, as recently as July 8, Meri uploaded a cryptic post to Instagram that definitely raised the eyebrows of some fans. "I'm BRAVE, I'm STRONG, I'm COURAGEOUS, and I WILL do this!" she wrote. "I will find MY tribe, the people who will STAND with me and not push against me. THOSE are the people that matter." That has to mean something, right?
Is the family still together?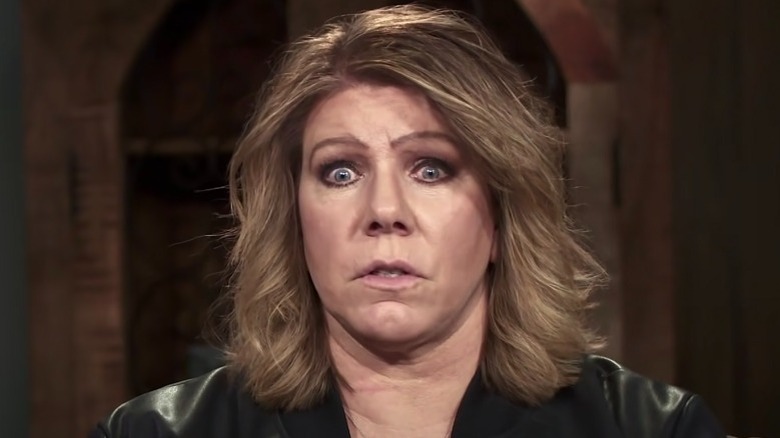 As far as anyone can tell, Kody, Robyn, Janelle and Christine are still very much a family. Once again, Meri's future with Kody and the rest of the wives is up in the air. Things began to break down between Meri and Kody when Kody married Robyn and things got complicated. Fans and the wives were quick to notice that Kody seems to favor Robyn above all the other women, which particularly annoyed Meri. The two sought couples counseling in 2021. Meri demanded Kody apologize for his hurtful behavior and Kody claimed Meri tricked him into marrying her 30 years ago, per The Sun.
Right now, Meri is reportedly splitting her time between her bed and breakfast in Utah and sith the rest of the family in Arizona, per Heavy. We can't say for sure whether Kody and Meri are together, but it's probably for the best that they take some time apart and try and cool off before the cameras start rolling again.
Source: Read Full Article