'The Beatles: Get Back' Director Peter Jackson Discovered 'the Lovely John' Lennon Paul McCartney Describes
Beatles fans around the world have been discovering the band all over again on Disney+. Peter Jackson's miniseries, The Beatles: Get Back, reveals all sorts of new details from the recording sessions of Let It Be. Jackson said that putting together the footage taught him something about John Lennon that Paul McCartney always described. McCartney would always call Lennon "lovely," and Jackson finally saw what he meant. 
Jackson spoke about The Beatles: Get Back in a Zoom press conference on Nov. 16. All three episodes of the series are now streaming on Disney+.
Why did Paul McCartney call John Lennon lovely?
Jackson spoke with McCartney, and Ringo Starr, while he was making The Beatles: Get Back. However, there was a quirky way McCartney described Lennon that Jackson didn't quite understand until he observed over 50 hours of their interactions.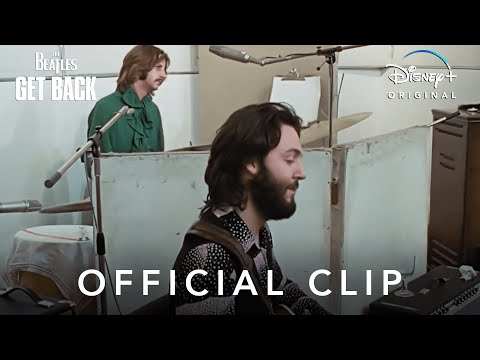 "I've heard that for years," Jackson said. "He always ends up [saying], 'You know, he was a lovely guy.'  And I think of it, 'Okay, well, you knew him better than anybody.' I've never seen a lovely John. I've seen a funny John, sarcastic John, all that [but] I've never seen a lovely. What does that mean? Lovely John. But this is the lovely John. And I said that to Paul. I said, 'You know, you say this. I'm so glad we've got the lovely John on film.' And he said, 'Yeah. Yeah, that's the guy. That's the guy I've been talking about.'"
The 'Lovely John' Lennon on display in 'The Beatles: Get Back'
The Beatles: Get Back dispels many myths about the 1969 recording sessions. Even McCartney had to be convinced he didn't break up The Beatles himself. Yoko Ono gets some vindication too. 
"Paul's stressing out about the thing, and when Paul stresses out, it hurts John," Jackson said. "You see the closeups of John. He's saying, 'Jesus, I got to help Paul.' His voice goes low. He talked Paul through. He's lovely and patient. And when he can, he's as funny as hell. He's goofy, he's a clown.He is really, really funny and that surprised me. I was expecting something of the angry John from the Imagine sessions, that documentary. That John does not appear in our film at all, which I really like because McCartney's always, over the years, and when he does interviews about John he always talks about him about that, and he always says, 'Oh, he was a lovely guy.'"
John Lennon wasn't an angel in 'The Beatles: Get Back'
No individual, let alone a group, can be happy all the time. Jackson acknowledged there is some non-lovely Lennon in The Beatles: Get Back, too. But, it's a fair and balanced portrait.
John, look, he has a rough patch, because John comes in a couple of days, and he's been up all night doing things he shouldn't have done. He's a bit chemically imbalanced. You know, he's having his problems of life, but most of the time, he's just  very professional.  And he really locks in. Halfway through, he really decides to help Paul. I don't know whether it's a conscious decision. It's after George leaves, George comes back, and you feel that John now is saying, 'Okay, well, I understand what Paul wants to happen. I'm 100% behind him.' You get that feeling. And with John coming in, then almost becomes the leader of the band again, and almost, Paul now can just relax and John sort of carries him through the second half.  It's great.
Source: Read Full Article