The Transformation Of Joshua Jackson From 14 To 43 Years Old
You could say that actor Joshua Jackson just gets better and better with age. While many fans have loved him since he was the captain of the "Mighty Ducks" and certainly when he was their beloved Pacey from "Dawson's Creek," it's clear that Jackson has become so much more than just a former teen star.
These days, Jackson continues to wow viewers and critics alike with recent performances in the Netflix drama "When They See Us," and the Hulu series "Little Fires Everywhere," not to mention his role as "Dr. Death." Jackson credits his years of hard work for his success. He explained to Mr. Porter, "You try to make it look like it happens accidentally, but there is no way to do this and not be ambitious. I'd say I'm extremely ambitious because I've been doing this cutthroat job for nearly 30 years." He continued, "I'm in the pay-off phase of my career now."
Outside of watching him act, fans also love to hear about his real-life love story with his wife, actor Jodie Turner-Smith, and about his adventures as a new dad. Jackson opened up about how marrying Smith and having their daughter changed him, saying, "For me to feel good about what I'm doing day to day, my family has to be the central focus." It's clear that Jackson was able to make that often difficult transition from child star to a respected adult actor. So let's take a look at his transformation throughout the years.
At only 14, he landed his first major role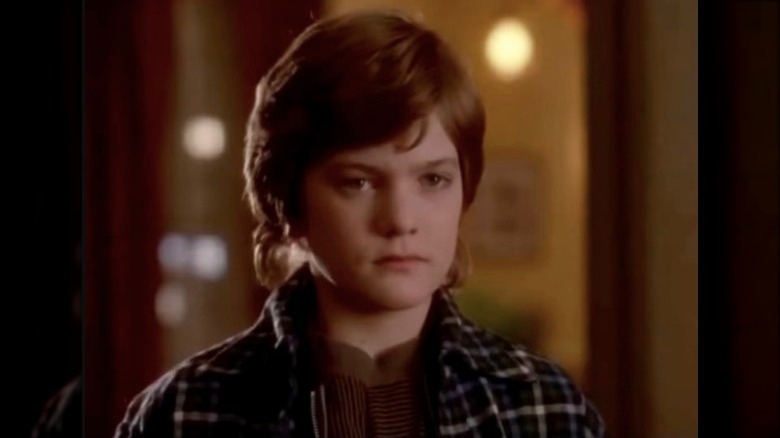 Some Joshua Jackson fans go way back with the actor, all the way to 1992 when he landed his first major role in Disney's "The Mighty Ducks." Jackson was only 14-years-old when he played the captain of the hockey team, Charlie Conway. The movie was clearly well-received because it not only led to two sequels that Jackson appeared in, "D2: The Mighty Ducks" and "D3: The Mighty Ducks," but Jackson is still asked about it to this day.
In an interview with Esquire, the actor revealed what he thinks Charlie would be doing today. "I'm going to say things worked out well for him. He's probably somehow peripherally involved in the Minnesota Wild's organization, maybe settle down in Minneapolis/St. Paul, got a couple of kids of his own, hopefully." Jackson doesn't seem to mind that the films became cult classics and even tweeted in 2020 about how a fan wearing a Conway jersey, "made [his] day."
Yet don't expect to see Jackson in the Disney+ revival "The Mighty Ducks: Game Changers." The "Dr. Death" star explained, "I was in the process of playing a sociopathic spinal surgeon so I wasn't available to be in the first season." But it seems the door is always open. The show's executive producer told Entertainment Weekly, "We always talked about when we're going to bring him back, we're going to bring him back in a big substantial real way."
Dawson's Creek made him a teen heartthrob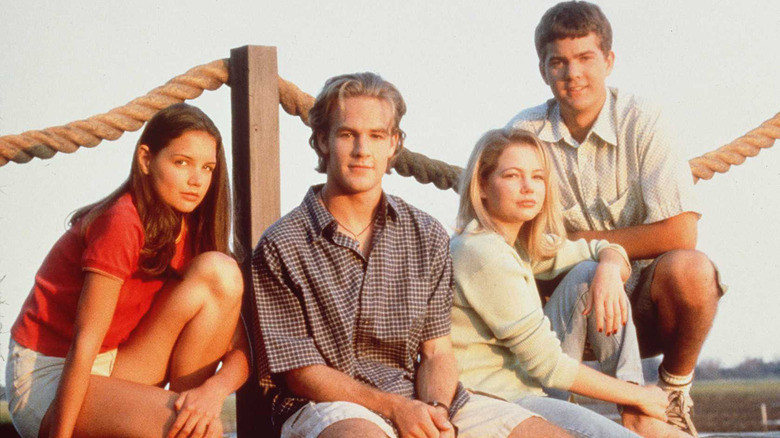 When Joshua Jackson was 19, he landed the role of Pacey Witter in the hit teen drama "Dawson's Creek." Jackson appeared in the WB series from 1998 to 2003 and was involved in one of the most infamous TV love triangles of all time with Katie Holmes and James Van Der Beek's characters. While (spoiler alert!) Pacey eventually got the girl, Jackson told the Independent, "Originally, I was just the funny sidekick." He added, "Honestly, I don't think my character was supposed to stay. One of the executives said I wouldn't make it past the first six episodes."
The chemistry between Holmes and Jackson turned out to be more than just acting since the two seriously dated offscreen for two seasons. At the time, Holmes gushed to USA Today, "I fell in love, I had my first love, and it was something so incredible and indescribable." She continued, "I feel so fortunate because he's now one of my best friends."
These days, "Dawson's Creek" has found a new audience since it became available for streaming on Netflix. Jackson quipped (via Mr. Porter), "It always surprises me when young people say they've just got into 'Dawson's Creek.' I'm like, 'Is it a costume drama to you? Do you feel like you're watching a historical documentary?'" Yet Jackson doesn't feel a reboot is necessary, telling Variety, "I don't know that you service that old story by telling the story of us getting old and gray and wrinkly."
Buying his childhood home at age 23 was 'very healing'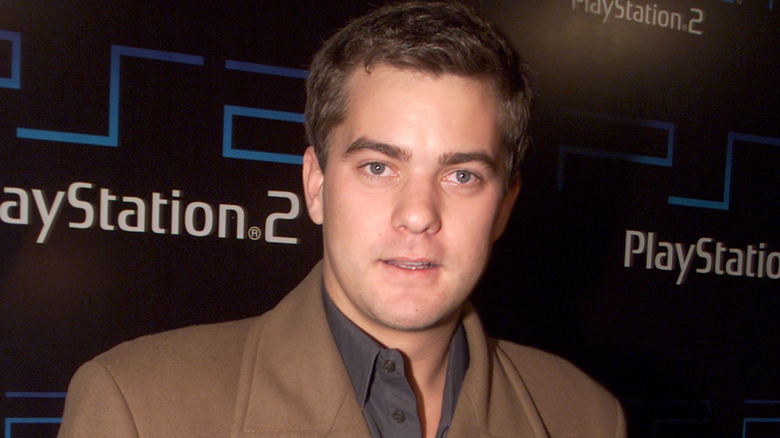 In 2001, when Joshua Jackson was 23, he bought his childhood home in Topanga, California. The "Urban Legend" star had lived in the house with his family until he was 8-years-old before he had moved back to his native Vancouver following his parent's divorce. Jackson dished to Mr. Porter how purchasing the home was "very healing" for him. He explained, "My father unfortunately was not a good father or a husband and exited the scene, but that house in Topanga was where everything felt simple, so it was a very healing thing for me to do."
Jackson also revealed that when he bought the house, he found that there was something special left in his old bedroom. "There was a mural of a dragon on the wall in that room that I couldn't believe was still there, years later." He continued, "The owner [who sold him the house] said, 'I knew it meant a lot to somebody and that they were going to come back for it some day.'"
These days, Jackson is living in the home with his wife, actor Jodie Turner-Smith, and their baby daughter, who Jackson said sleeps in his old bedroom. It's unclear when Jackson officially moved into the Topanga house since House Beautiful reports that he had sold a home he shared with his ex Diane Kruger in West Hollywood in 2017. It's clear that Jackson is now finally getting good use out of his purchase.
He was arrested in 2002 for a drunken fight at a hockey game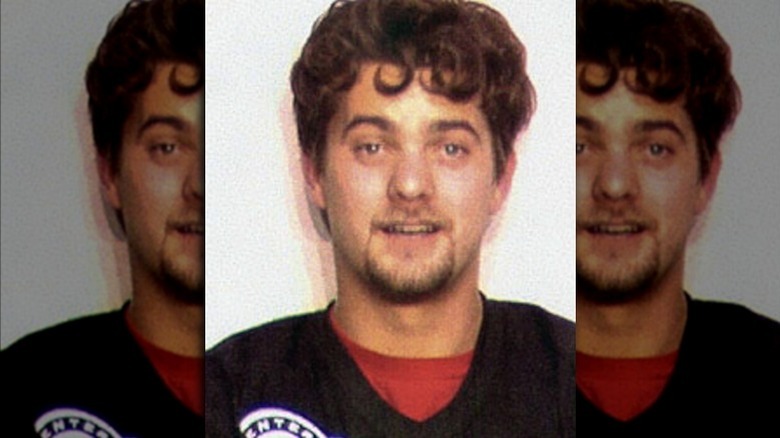 While Joshua Jackson normally keeps a low profile and usually isn't one to be involved in any type of scandal, in 2002, while shooting "Dawson's Creek," Jackson was arrested in Raleigh, North Carolina, alongside a production worker from the show. According to People, the actor was charged with "drunkenly assaulting a security guard at a hockey game" after allegedly grabbing him around the neck and striking him.
In jail, Jackson's blood alcohol content registered 0.14 after he initially refused a test. At one point, News Observer revealed (via Josh-Jackson.net) that he asked the magistrate, "What do I do if I feel I have been improperly treated by the police?" Celebrity Net Worth reports that the assault charge was eventually dropped and Jackson had to attend an alcohol education program, as well as perform 24 hours of community service.
It seems the "Gossip" star left that incident in his past, but that doesn't mean everyone did. Jackson's ex-girlfriend, actor Diane Kruger, revealed on "Jimmy Kimmel Live!" (via E!) that when Jackson first met her mother, she brought it up. She dished, "I thought we were doing so good. Then my mom goes, 'Ah, wait. I have something for you.' She goes into the office and comes back with this [plastic] folder of Internet clippings of Josh. With his mug shot."
After Dawson's Creek ended, he moved to London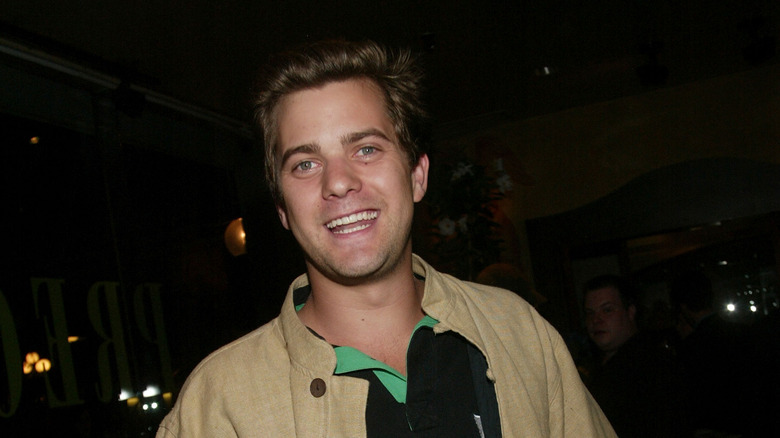 When "Dawson's Creek" ended in 2003, Joshua Jackson admitted that he had somewhat of a career crisis. He compared it to college, telling Mr. Porter, "You get to the end and they're like, 'Here's your degree. Go live now. " He then realized what he needed the most was actually a break. "There was definitely a conscious moment in my mid-twenties when I realized I wasn't really enjoying the work that I was doing." He continued, "My manager at the time just said, 'Take a breath. You're burnt out.'"
Two years later, Jackson decided to try something totally different and moved to London to star in the David Mamet play "A Life In The Theatre." Jackson recalled, "I hadn't been on stage since I was a kid and now I was in the West End in over my head. But it reminded me that I actually enjoyed being an actor." He added, "What I really enjoy is working on good material with good people."
One of those good people was Sir Patrick Stewart, who starred with him in the play. Jackson revealed, "God bless him, Patrick could have made my life miserable because I had no idea what I was doing." Yet it seems Jackson didn't regret his decision to do London theater. He explained to the Independent, "You can't rough it in with Mamet like you can with television … Once you get into the rhythm of the language, it is so much fun."
He dated Diane Kruger for 10 years beginning in 2006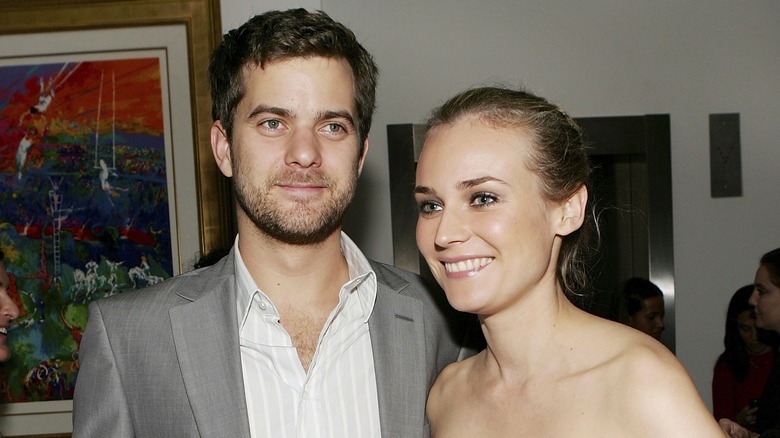 In 2006 when Joshua Jackson was 28-years-old, he met fellow actor, Diane Kruger, who became his girlfriend for the next ten years. While the two mostly kept their relationship private, the "Cruel Intentions" star opened up about how they liked to spend their time together. He revealed (via Us Weekly), "We love to cook. Because we're all over the place so often … to just be home and cook for each other and cook for friends is actually our greatest joy."
Kruger talked about moving to New York City to be with Jackson, telling The Edit (via Daily Mail), "That's a big step into adulthood for me, to allow that time for someone else out of my time." While they lived together for a long time, they never got married. As he dished to Glamour, "I can tell you why we're not married: We're not religious. I don't feel any more or less committed to Diane for not having stood in front of a priest and had a giant party." He also suggested that their pasts didn't help. "We're both children of divorce, so it's hard for me to take marriage at face value as the thing that shows you've grown up and are committed to another person."
Jackson did add that their views on marriage, "may change at some point," but the two ended up splitting in 2016. The following year, Kruger told Vulture that the decision was "a long time coming," adding, "You don't break up overnight after 10 years."
He returned to TV in 2008 with Fringe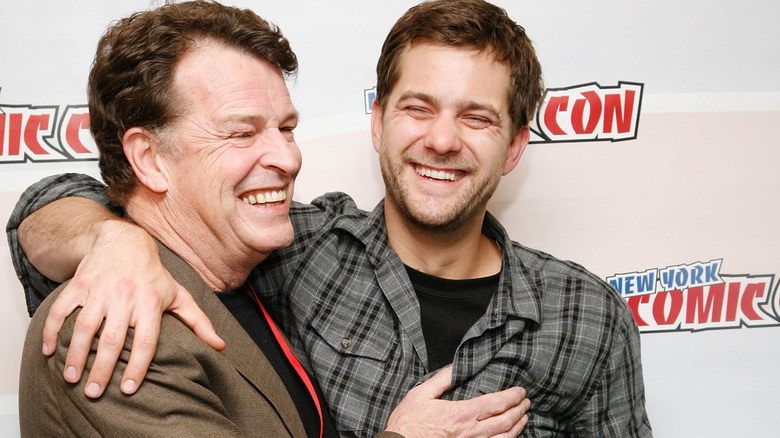 In 2008, Joshua Jackson returned to TV to star in another long-running series, the Fox sci-fi drama "Fringe." The show debuted in 2008 and had quite a cult following. "The Skulls" star told The Hollywood Reporter, "There's a sort of rabid passion that goes with being a young, teenage, particularly 'girl fan,' which I have a little bit of experience with … But the 'Fringe' fans, by and large, are just passionate, which I really enjoy. I appreciate that."
During this time, Jackson spent a lot of time in his native Vancouver, where the show was filmed until it came to an end in 2013. At the time, Jackson revealed to Collider, "At the end, you look around at this group of people who you've spent 70 hours a week with, for nine months out of the year, for the last four or five years, and you have a chance to just take stock and go, 'Oh, my god, I can't believe we did this!'"
For Jackson, it appears that being part of "Fringe" was more rewarding to him personally than other shows he had done in the past. He divulged, "With 'Dawson's Creek,' I wasn't a fan of '90210' and that wasn't particularly my genre of show. 'Fringe' on the other hand, is right up my alley." He added, "I probably have more of a personal stake in the climax of this show and making sure that it is a satisfactory end to the journey the audience has been on."
At age 36, he was frequently nude on The Affair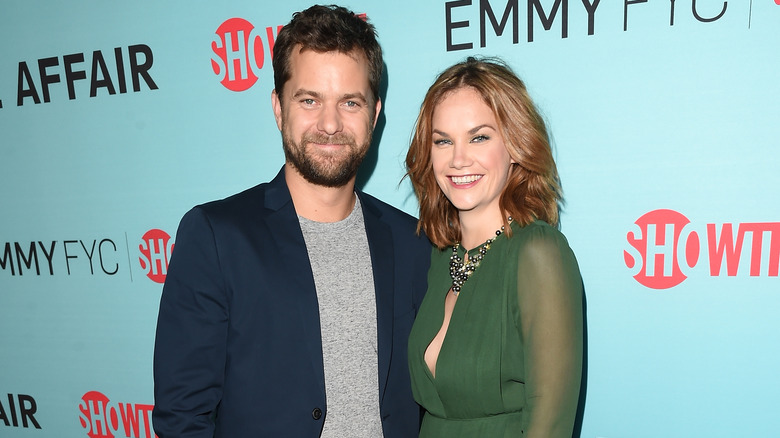 In 2014, Joshua Jackson became part of another hit TV show, "The Affair," which seemed to be quite different from what he had mostly done in the past. In the Showtime drama, Jackson was frequently shown partially nude or engaging in sex scenes, which apparently peaked a lot of interest. The actor even joked on "The Ellen DeGeneres Show" (via People), "There was a lot of naked, yeah. [In the pilot episode] I don't even think they gave me a wardrobe. I just walked around naked."
Yet, Jackson explained that in real life, shooting those sex scenes isn't what you may think. He told Elle, "It's aggressive, but the truth is that it's just like doing a fight scene as an actor. You're not really beating someone up in a fight scene." He added that most sex scenes are "highly choreographed."
As for how his then-girlfriend, Diane Kruger, handled all those steamy scenes, Jackson told ET, "The show might be steamy, but it's so tremendously dysfunctional that I don't think she feels threatened by anything that's happening on camera." But he added, "Thank god she's an actress as well so she understands." Yet Jackson did tell Us Weekly that, "I certainly have plenty of friends in my personal life who, after the first episode were like, 'You really needed to tell me to not watch that with my wife because now I'm in like awkward silence place for two days.'"
In 2016, he became single and made his NYC stage debut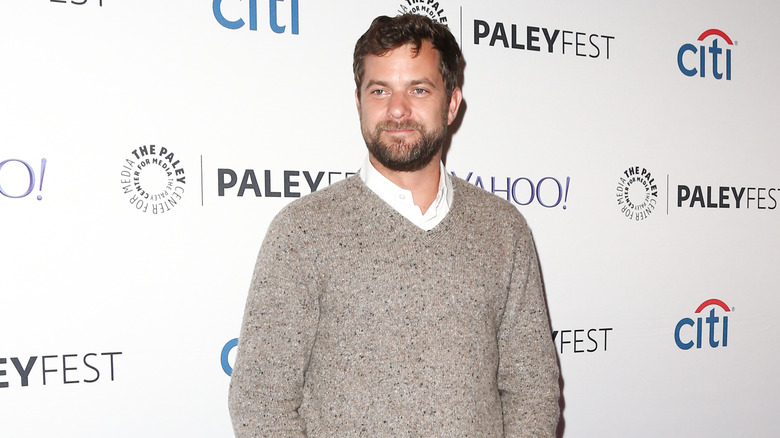 Joshua Jackson was back on the market in 2016 after breaking up with his longtime girlfriend, Diane Kruger. "The Laramie Project" actor admitted that he wasn't quite sure how to date at age 38 after being in a relationship for a decade. He said on "The Ellen DeGeneres Show," "Things have changed a little bit since the last time I was single … I mean, everything's in your phone now." He continued to express his anxieties with dating, saying, "There's no more talking to people anymore! … So yeah, it's been quite a big change."
Yet it couldn't have been all bad for Jackson who was spotted that year with his "The Affair" co-star Ruth Wilson in New York City. PopSugar reported that the two were drinking wine together for eight hours. That next year, Jackson was seen out in the Hamptons where Page Six reported he was "dancing with multiple girls," and was being "flirty, but it seemed innocent, just like he was being single."
Jackson was still able to focus on work and during that time made his New York City stage debut in the play "Smart People, which according to The Hollywood Reporter, "examines the role of race in the quest for love, achievement and identity." Jackson explained, "I read the script and I thought to myself that I'm grappling with this right now as we're trying to figure this out as a society."
He met his wife in 2018 and secretly married her a year later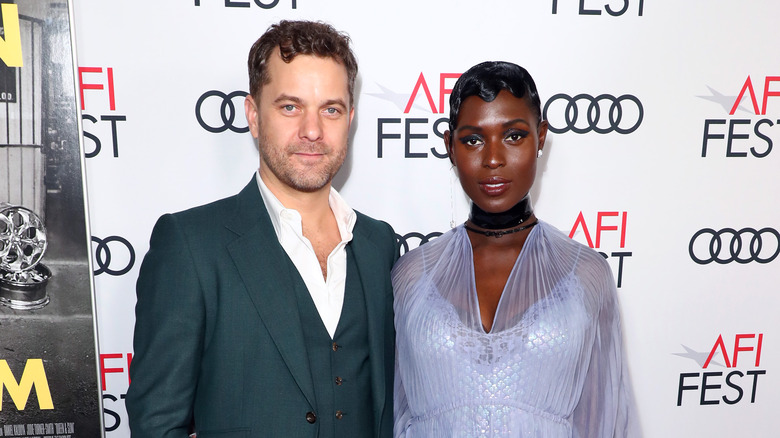 In 2018 Joshua Jackson was first linked to the woman he would eventually marry, British actor Jodie Turner-Smith. Jackson told Mr. Porter, "I was not looking to fall in love again or meet the mother of my child, but life has other plans for you."Jackson met Smith at a party, and from there, he said, "It was a whirlwind romance and I can tell my daughter I literally saw her mother across a room and thought, 'I have to be next to this woman.'"
Turner-Smith recalled the story differently while on "Late Night with Seth Meyers," revealing, "When I first met my husband … we had a one-night stand." She joked, "I saw him before he saw me, and when I saw him, I was like, 'I want that.'" Smith was also the one who proposed! As Jackson gushed on "The Tonight Show Starring Jimmy Fallon," "We were in Nicaragua … We were walking down the beach, and she asked me to marry her." He added, "She was quite adamant, and she was right. This is the best choice I ever made."
In December 2019, it was confirmed that the couple had secretly tied the knot, months after they were spotted by the Daily Mail picking up what appeared to be a marriage license. While they chose to keep their marriage a secret for a bit, Turner-Smith couldn't help but gush to People, "I think it's really beautiful to be with someone who is so supportive and so loving … I just really love that human being."
He became a dad in 2020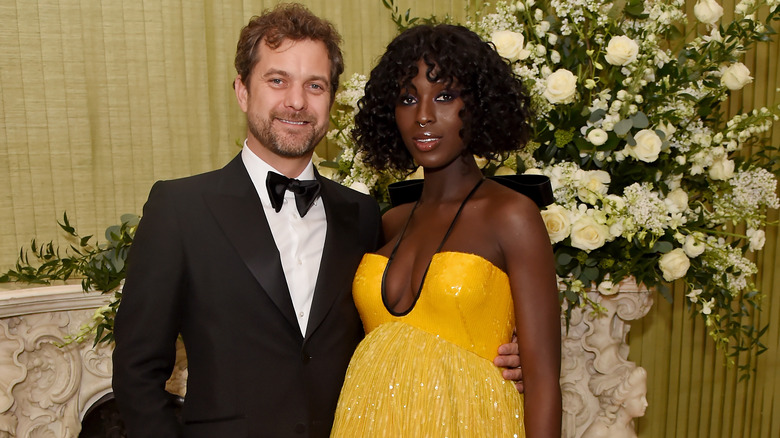 Joshua Jackson added father to his resume in April 2020 after he and his wife Jodie Turner-Smith welcomed a baby girl via home birth. The "Dawson's Creek" alum appears to love being a dad. He gushed to Us Weekly, "​​A whole new world of things has just opened up to me in experiencing fatherhood and this magical, joyful, chaotic, stressful anxiety-inducing love that you did not know you had the capacity for." He added, "It just expands every single day."
Jackson also revealed how his daughter shifted his priorities, especially when it comes to choosing work. He explained to Mr. Porter, "It's 100 per cent changed how I approach my work and my life. That has been made so clear to me in this past year." It appears that his baby has also changed his perspective in other ways as well. Jackson revealed, "There are plenty of things left for me to do, but now the thing that gets me excited is experiencing the world through my daughter's eyes."
Turner-Smith also commented on her husband's parenting skills with an emotional Instagram post that showed Jackson hugging her pregnant belly. She wrote in the caption, "It is apparent, by the effortlessness and fearlessness with which you father our child, that this is your destiny … I thank god every day that you hold the both of us in your strong, capable hands." It seems that Jackson and Turner-Smith are really enjoying being parents!
He transformed into Dr. Death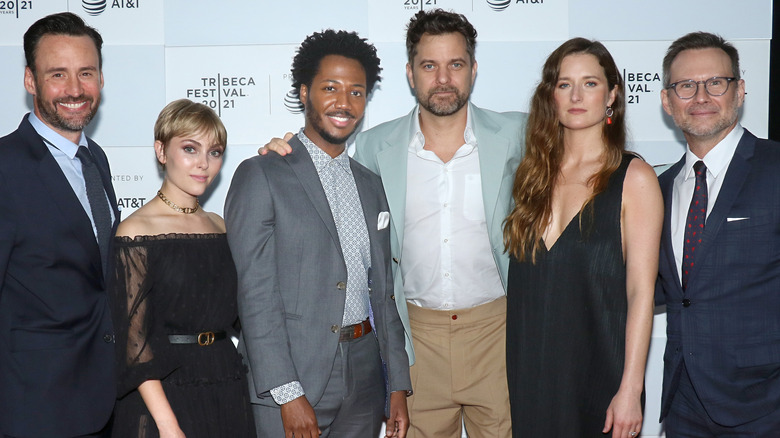 In 2021, Joshua Jackson took on his darkest role yet as Dr. Christopher Duntsch, a real-life neurosurgeon who injured and killed multiple patients, for the Peacock series "Dr. Death." Jackson explained how he prepared for it to Us Weekly, saying, "The first hardest part was just to recognize that he's human … and then get into the place of, like, so if he's a person with feelings and desires and motivations and all the things that go into making us people, how does he see himself?"
Jackson admitted that taking on such dark material was "quite a heavy lift" but that his "life is very warm and supportive" in that at the end of the day, he went home to "this beautiful wife and this beautiful baby." However, Jackson revealed that he was deluded about "how capable I was to sort of leave it at the office." He explained, "It wasn't until we finished it and I put the whole thing down that I realized how heavy it actually had been over the course of the time." He added, "To try to inhabit this man that just has no empathy at all, it's uncomfortable."
Yet, Jackson suggested that he was meant for the role because of how it worked out. He dished, "In some roles like this one, timing is everything … It came at exactly the moment where it worked for them, where it worked for me and where I felt like I had the emotional bandwidth to take something like this on."
He's made millions over the course of his career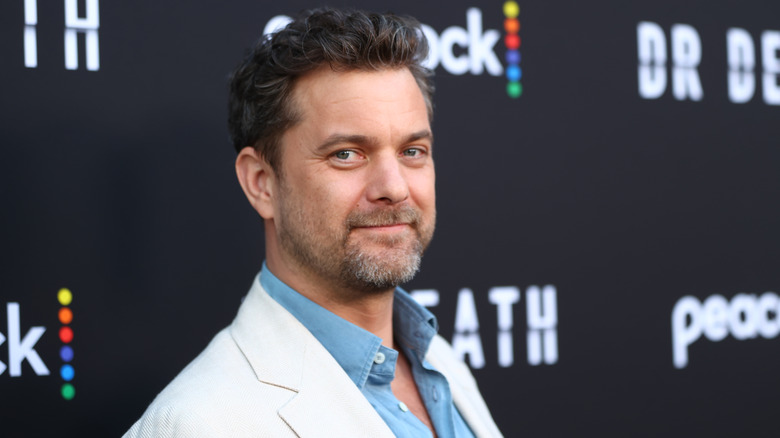 It appears that Joshua Jackson has been able to make a steady income from acting. According to his IMDb, he's found work almost every year since his start in 1991. Perhaps because of this, Celebrity Net Worth reports that Jackson is currently worth an impressive $12 million.
The actor has spent some of his money on real estate. Not only did Jackson purchase his childhood home in Topanga, California in 2001, but he also has a second property there, which he paid $865,000 for in 2002. Jackson made money off the West Hollywood home he once shared with his ex Diane Kruger. They paid $2.9 million for it in 2014 and after renovations sold it for $5.8 million in 2017.
While Jackson may be a Hollywood success story, he admitted to Mr. Porter that he used to feel guilty about his money and that it led to imposter syndrome while on "Dawson's Creek." He explained, "Suddenly, at 19 years old, I was making more in a week than most of my friends' parents would make in a year. It was lovely to have the money, but it was that feeling of nobody is worth that kind of money." He continued, "You feel like a fraud and it took me a long time to forgive myself for not being the thing that I was perceived as." It's clear Jackson is no fraud, but a talented actor with what seems like a genuine personality and a family he adores.
Source: Read Full Article