This Fancy Southern Charm Dinner Takes a Turn Thanks to Tequila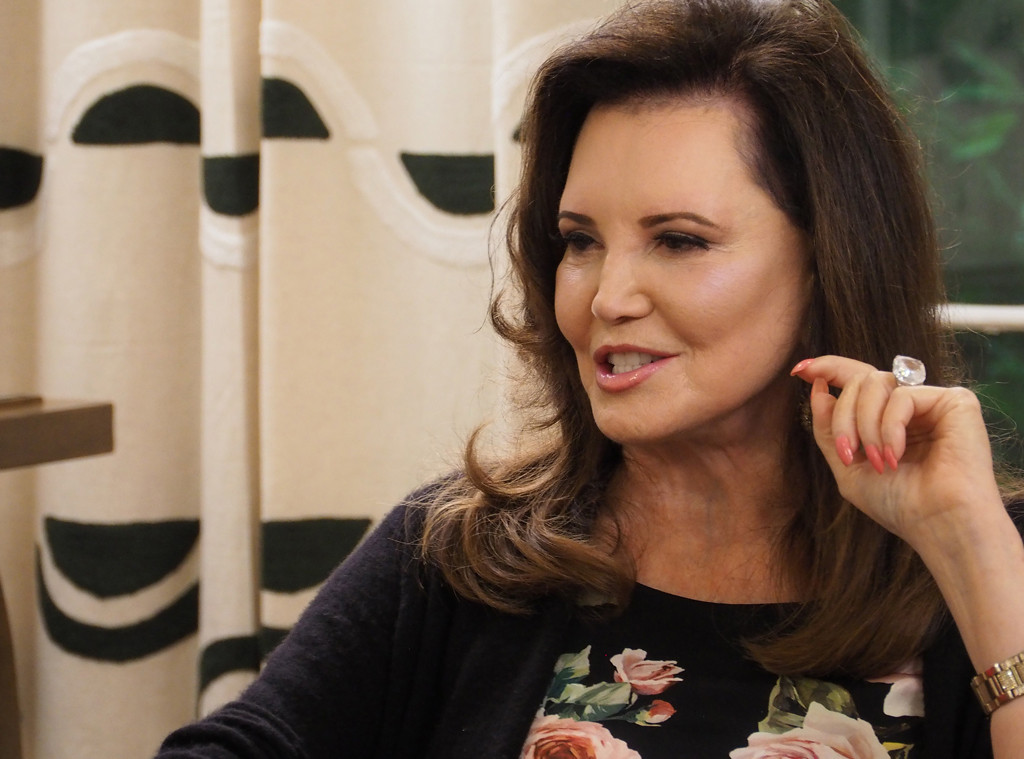 Bravo
Patricia Altschul is changing things up on Southern Charm. The socialite (that everybody wants to be) is swapping her "men's dinner" for a "women's dinner" and welcomes the Southern Charm ladies to her home for an elegant meal.
In the clip below, Patricia welcomes the ladies to an artichoke-themed dinner, which comes complete with huge napkins formerly owned by the king of Bavaria.
"Patricia is kind of what everyone aspires, in a weird way, to be and I'm going to be humble AF right now, I want to impress her," Kathryn Dennis says in the exclusive preview.
Watch as the ladies struggled to eat their artichoke leaves with aioli, not mayonnaise. To be fair, it's not the easiest thing to eat.
"I think you're going up to high," Patricia tells the struggling ladies. "Just the tippy-top…There's more food coming, this is not it."
Patricia is used to the raucous nature of the guys, so the reserved ladies are a change for her.
"It's 'cause we're sober," Cameran Eubanks says. "Let's do shots!"
And Patricia agrees! Tequila it is.
"Somebody offered me a Jell-o shot," Patricia marvels.
"No, that is low class," Cameran warns.
It's clear Patricia is not a shots connoisseur (and that's why we love her). "What do you do with the lime?" she asks. But she does it with skill and class.
"Quite frankly, I had always wondered about what taking a shot was like. I prefer a martini," Patricia says.
Southern Charm airs Wednesdays, 9 p.m. on Bravo.
(E! and Bravo are both part of the NBCUniversal family.)
Source: Read Full Article