'Yellowstone': Kayce Dutton's Season 4 Visions Explained and What It Could Mean For Season 5
Yellowstone season 4 ended with Kayce Dutton (Luke Grimes) going through a difficult Indigenous ritual known as Hanbleceya. This literally translates to "crying for a vision," and Kayce experienced several visions of his past — as well as clues about the future of his storyline — in an attempt to be accepted as a full member of his wife Monica's (Kelsey Asbille) tribe.
What visions did Kayce have, and what do they mean for season 5? Here is everything we know about Kayce's vision quest.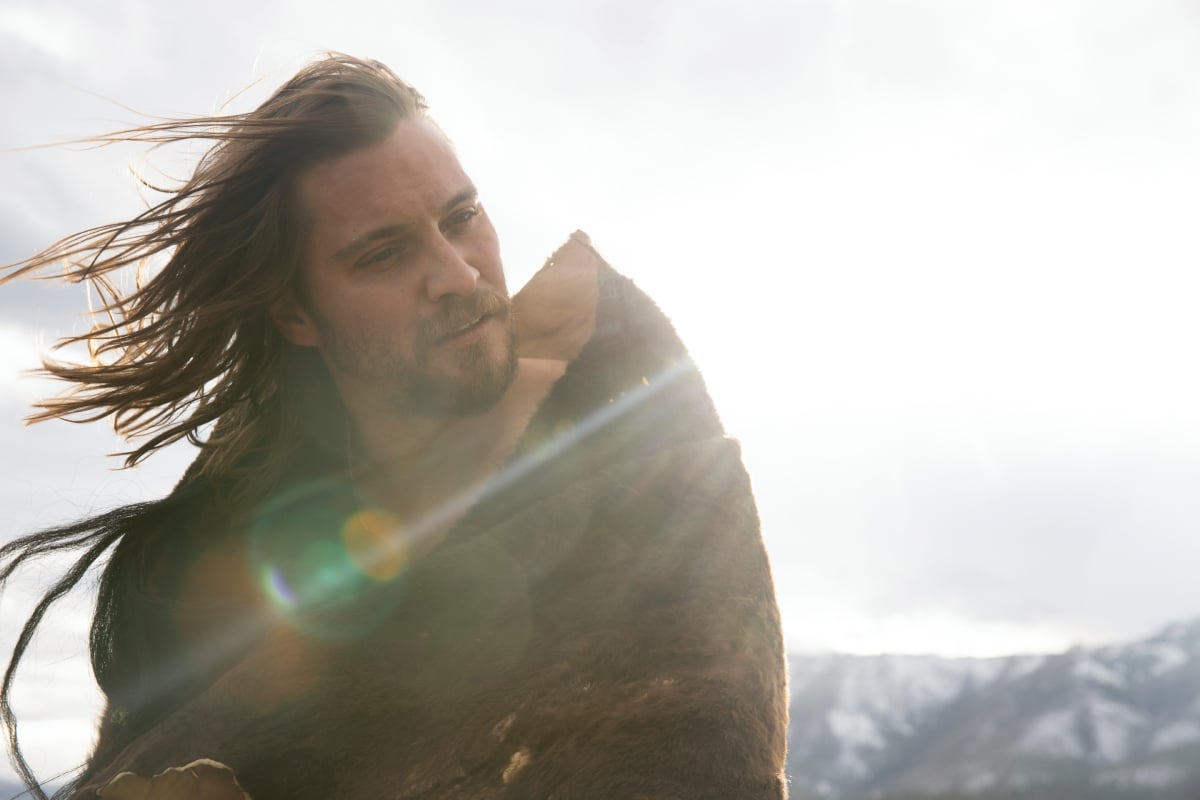 Kayce's vision quest in the 'Yellowstone' season 4 finale is a sacred ceremony
Hanbleceya (han-bi-lech-ia) is one of the seven sacred ceremonies of the Lakota people that involves crossing into the spirit world to find one's purpose. And it's a rite of passage for their young warriors.
In the season 4 penultimate episode of Taylor Sheridan's megahit series, "No Such Thing as Fair," fans will recall that Kayce told Broken Rock chief Thomas Rainwater (Gil Birmingham) and Mo (Moses Brings Plenty) about a wolf that's been following him for the past couple of seasons.
Mo explains to Kayce that the wolf is his spirit animal, and if he cries hard enough he can find answers via Hanbleceya. Kayce agrees, and proceeds to spend four days and four nights alone — without food and water — in a small ritual space enclosed by prayer ties in the secluded Montana mountains.
Kayce Dutton's season 4 visions, explained
Kayce's visions in the season 4 finale "Grass on the Streets and Weeds on the Rooftops" gave Yellowstone fans an in-depth look at what was going on inside his head. The first thing he sees is an owl, which is a symbol of death to most Indigenous American tribes.
For Kayce, the owl meant that he was crossing into the spirit world. As Mo explained before the ritual, "You must stand on the cliff of death to understand your purpose in life. It's the only place where you can see it."
The youngest son of John Dutton (Kevin Costner) then proceeded to have nightmarish visions of his oldest brother Lee (Dave Annable) and Avery (Tanaya Beatty), the former ranch hand who's made it clear she has feelings for him.
Kayce woke up to his brother's voice, telling him that he needs to open the doors so he can help him. But Kayce refuses and keeps the prayer ties closed. This angers Lee, who starts screaming at Kayce and spitting blood from his mouth.
As his vision turns into a nightmare, Kayce is reminded that the only safe place to be is inside prayer ties when facing bad spirits. As Screen Rant noted, the way that Lee turns on Kayce in his vision is foreshadowing what's to come in season 5 — the climax of the bitter sibling rivalry between Beth (Kelly Reilly) and Jamie (Wes Bentley).
After Kayce's vision of Lee passes, he is confronted by a woman who he thinks is his wife. But it's revealed to be Avery. Does this mean Kayce will be unfaithful to Monica? Or will unfaithfulness manifest in his struggle between saving the Dutton ranch and doing what's best for his own family.
What do these visions mean for 'Yellowstone' season 5?
Kayce's military flashback to his days as a Navy Seal reminded viewers why he wears the Yellowstone brand. It was a form of punishment, but also a sign that Kayce wanted a second chance at life after his experience in the military. He's then awakened by coyotes, which Mo warned were clever tricksters. This indicates Kayce's past actions are playing tricks with his mind.
His final vision is of a girl in white, which represents the wolf. His spirit animal speaks through the girl before leading him to a cliff that presents two difficult paths. Viewers can't see them, but it was clear that Kayce faces trouble no matter which one he chooses. After he gets home, he tells Monica, "I saw the end of us."
This means Kayce will finally choose between his two lives in season 5. He'll either be a member of the reservation with his wife and children and help take back their ancestral land. Or, he will accept his life as a Dutton and help save the ranch.
Yellowstone season 5 premieres on the Paramount Network this summer. Seasons 1 through 4 are now playing on Peacock.
Source: Read Full Article