Public's plan to make retail investing less "emotional"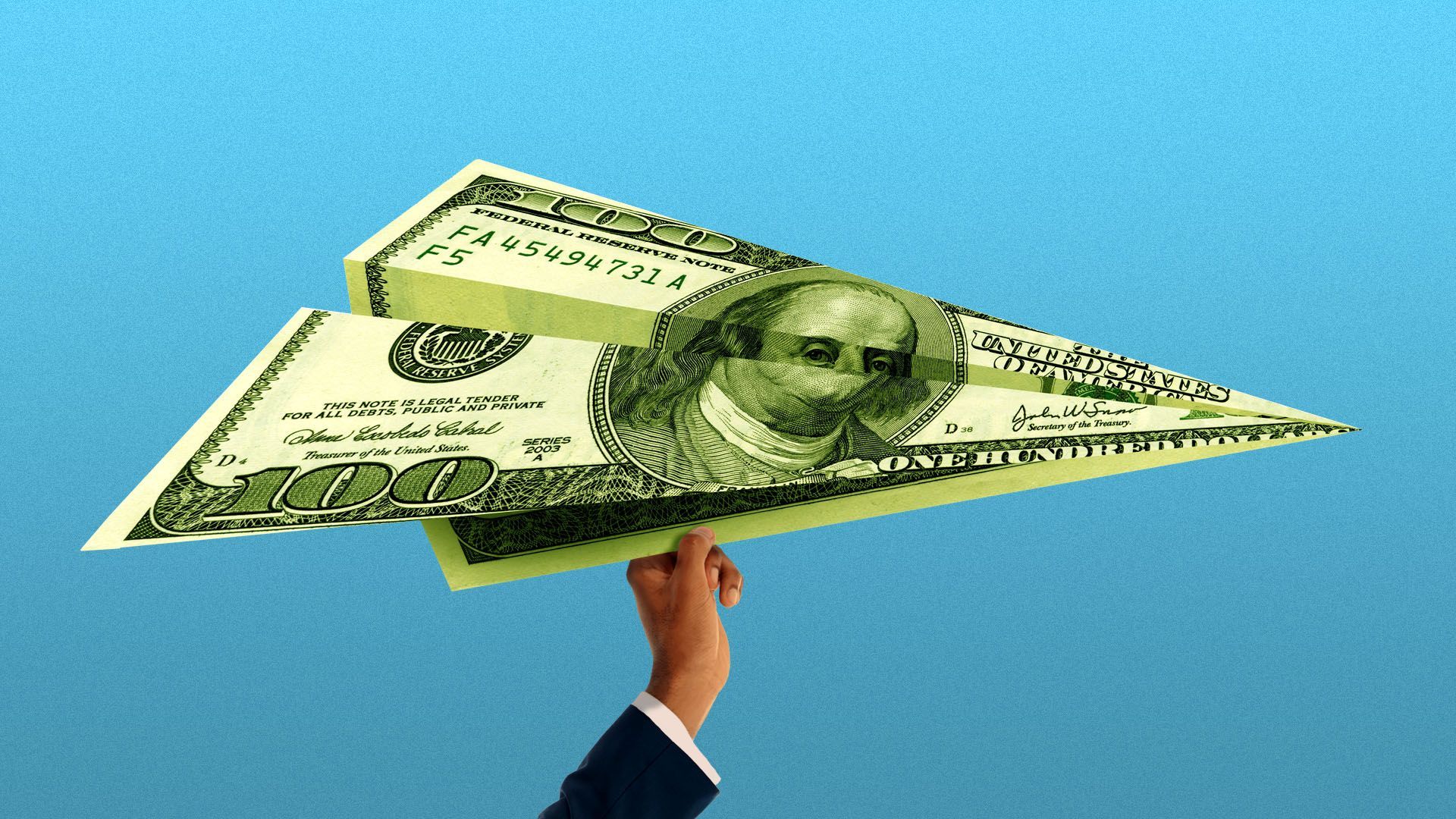 Illustration: Sarah Grillo/Axios
Public is attempting to usher in the post-meme stock trading era with a new offering that aims to make trading less "emotional" for retail investors.
Driving the news: The investing platform is rolling out "Investment Plans," a tool that will allow members to put their portfolios on autopilot — divorcing emotion from asset buying in increasingly stressful market conditions.
Zoom in: Rather than shoveling money into a single asset class, investors can tap into professional strategies like dividend or growth investing, and diversify what they own, allocating to whatever instruments suit their philosophy.
"Investment Plans can be built completely from scratch with a custom mix of stocks, crypto, and ETFs, or, soon, selected from a catalog of plans curated by a variety of domain experts and members of the Public community," the company says.
"These pre-created plans are a starting point for investors to then tailor to meet their unique goals, time horizons, and risk tolerance."
Why it matters: In a market defined by volatility and heightened risk, Public is betting that retail traders — the most avid of whom helped turn Gamestop and AMC into household names during 2021's meme-driven frenzy — have matured into more sophisticated investors.
Soaring rates, failing banks and stubbornly high inflation has created an environment of "prolonged, dramatic market volatility" that most retail buyers aren't accustomed to, Public says, citing a survey it took of its members.
Small investors are now thinking more deliberately about when to hold their cards — or risk it all.
Amid the vibe shift, they're gravitating toward sober topics like portfolio diversification and dollar cost averaging, CEO Leif Abraham tells Axios.
What they're saying: Like rooting for a sports team, the speculative meme stock craze helped lure small investors into the market and created a "baseline for financial literacy," Abraham explains.
Trying to reap returns in a whipsaw market can lead to decisions "highly influenced by your emotions and whatever's happening today in the world…autopilot has the ability to put that to the side," he tells Axios.
The bottom line: Whether self-made day traders are ready to trade in Reddit boards and Twitter threads is an open question. Yet the idea of setting a portfolio on autopilot — like most retirement plans do — is a tempting proposition in an unpredictable market.
Source: Read Full Article