Washington Post editorial board has zero people of color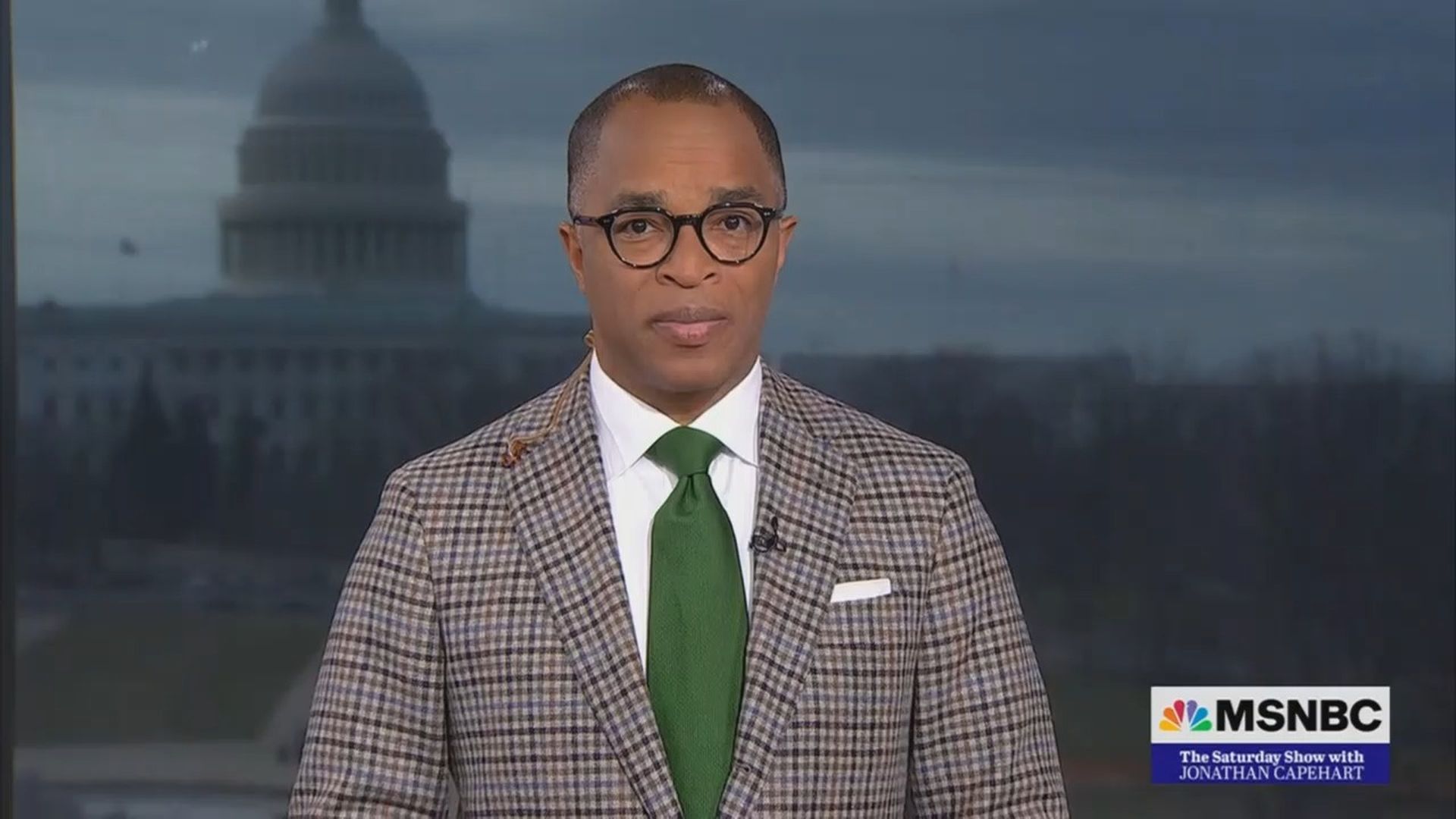 Jonathan Capehart. Screenshot: MSNBC
Jonathan Capehart quit the Washington Post editorial board after a dispute over an editorial about 2024 politics, leaving the paper with an all-white editorial board, Axios has learned.
Why it matters: Capehart left the board at a time when the Post — based in a city where nearly half the population is Black — is swirling in internal discontent over the paper's leadership.
By comparison, the New York Times editorial board has three people of color.
State of play: Since joining the Post as a member of its editorial board in 2007, Capehart has become one of the paper's most visible and influential faces.
Capehart — who remains a Post columnist, associate editor and podcaster — quit in December as a member of the board, which debates editorials that represent the views of the Post as an institution.
He was the only Black person on the board for the past 15 years.
What happened: Capehart, a Black and gay Pulitzer winner, left the board in early December after a disagreement over a Dec. 6. editorial about the runoff between Sen. Raphael Warnock (D-Ga.) and Herschel Walker.
He turned in his resignation to Post editorial page editor David Shipley shortly after the piece ran.
A Post spokesperson told Axios that the Post's Opinion section "is committed to diverse representation in all its pages" and that the section "plans to further expand the range of voices in the months to come."
"Writers like Keith Richburg and Mili Mitra regularly contribute editorials. In recent months, the section also announced the addition of several contributing columnists including Theodore Johnson, Natasha Sarin and Bina Venkataraman, among several others," the spokesperson said.
The big picture: The run-in between Capehart and the Post underscores the yearslong tensions at the paper over cultural issues.
Wesley Lowrey, a Black, Pulitzer Prize-winning former Post columnist, suggested in a 2020 tweet shortly after leaving the paper that his job was threatened "for speaking out about mainstream media failures to properly cover and contextualize issues of race."
What to watch: The Washington Post continues to face business pressure as competitors like the New York Times grow.
The Post did not break even last year, thanks to heavy investments in new editorial verticals meant to expand its national footprint.
Top-level executives from the Post's newsroom and business side participated in an offsite retreat two weeks ago to discuss the paper's strategy and focus, one month after the paper cut 20 newsroom jobs and shut down its gaming section.
Source: Read Full Article