Howard Stern Says His Ongoing Fear of Covid is Causing Tension with Wife: 'I'm Neurotic'
"My wife yelled at me last night. We got into a fight. You know how paranoid I am about getting Covid," he recalled on his SiriusXM radio show.
Howard Stern says his fear of catching Covid-19 recently caused him to get in a fight with his wife.
On Wednesday's episode of SiriusXM's The Howard Stern Show, the radio host recalled getting into an argument with his wife, Beth Ostrosky, over his concern about a recent Covid strain, noting that he's "paranoid" about the virus and generally "neurotic."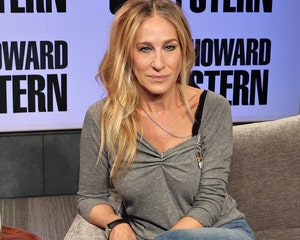 Sarah Jessica Parker Reveals 'Only' Concern with SATC, Says She 'Missed Out' on Facelift
"I'm going crazy with this," Stern said in response to a caller who asked if he was concerned about the risk of returning to this studio amid a late summer surge of cases. "My wife yelled at me last night. We got into a fight. You know how paranoid I am about getting Covid. I haven't gotten it, and I'm pretty safe, and I really don't want to get it."
"Everyone goes, 'Don't worry, it's just a cold for me,'" he continued. "It'll probably be way worse. You know what I mean? I mean, I'm the lucky one who will completely fall apart."
The former America's Got Talent judge went on to note that since he's older than his wife — Stern is 69, while Ostrosky is 51 — catching the virus is a bigger concern for him.
"You know, my wife's considerably younger than me, as you might have heard. And you know, she's not as concerned about getting Covid as I am, because, you know, I'm an older dude," Stern said.
"Beth has a bunch of plans. She has like a wedding shower to go to and lunch to go to with a friend and a dinner and a blah, blah, blah, blah, blah. So, you know, we're really making an effort," he recalled. "We go out to restaurants. We went to the Ed Sheeran concert. We've really been out there. I haven't gotten Covid. And I'm like, you know what? If I get it, I get it."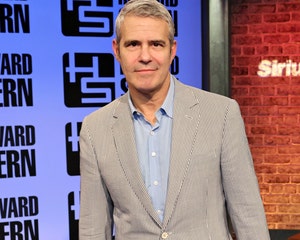 Howard Stern Asks Andy Cohen Whether He and John Mayer Have Ever Had Anything 'Sexual' Between Them
"Then all of a sudden they announce there's a new strain of Covid, and it's on the rise. And, you know, people are being hospitalized," he added. "'It's time to go back down into lockdown.' And I'm like, you mean I'm just emerging, and now I'm going back into lockdown!"
Stern shared that he told his wife that they would probably catch the virus since she's been going out in public more, which ignited the argument.
"She goes, 'That's what you do. Every time I say I'm going to do something, you bring up Covid,'" he said. "[I replied] 'I'm just telling you, I'm scared. Am I wrong?'"
"'I'm just expressing my fear to you, and I'm scared,'" Stern said, adding that he ultimately apologized to his wife.
The media personality went on to add, "It makes me nervous. I'm neurotic. Listen, I have a lot of issues. I'm a neurotic. You know what a neurotic is?'"
"Yes, a person with no real problems, but who makes them up," his cohost Robin Quivers said, to which Stern replied, "Yeah. I make a ton of problems,"
There has been an uptick in coronavirus cases since July, and the number of hospitalizations and deaths has also increased. However, the overall numbers are still low compared to Summer 2022 and 2021, respectively, and new boosters are expected to be available soon. Therefore, experts aren't too worried at the moment, according to The New York Times.
It's unclear which "new strain" of Covid Stern was referring to as there are a couple circulating. However, the dominant strain — which fueled the summer wave — in the US is the Omricron subvariant EG.5, nicknamed Eris.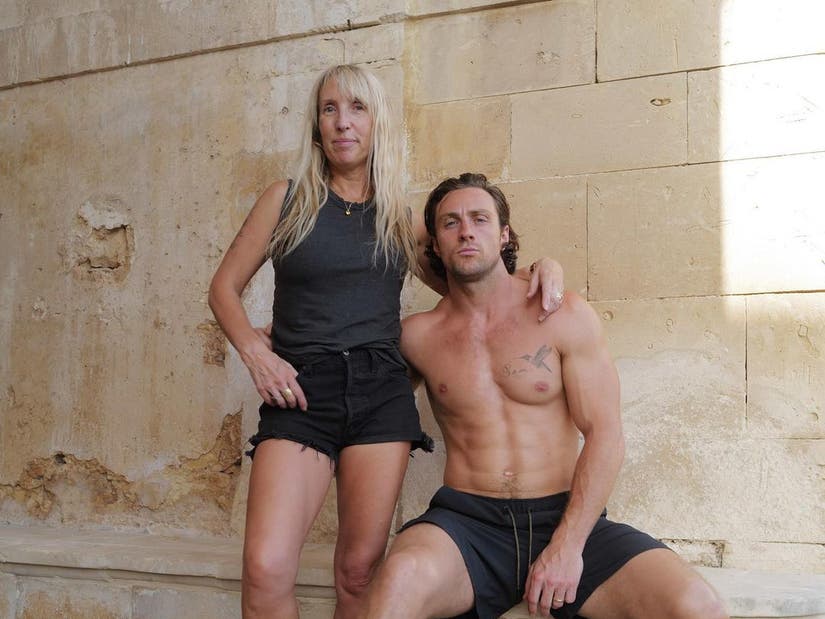 Source: Read Full Article