Grimes hired four process servers to try to serve Elon Musk with custody papers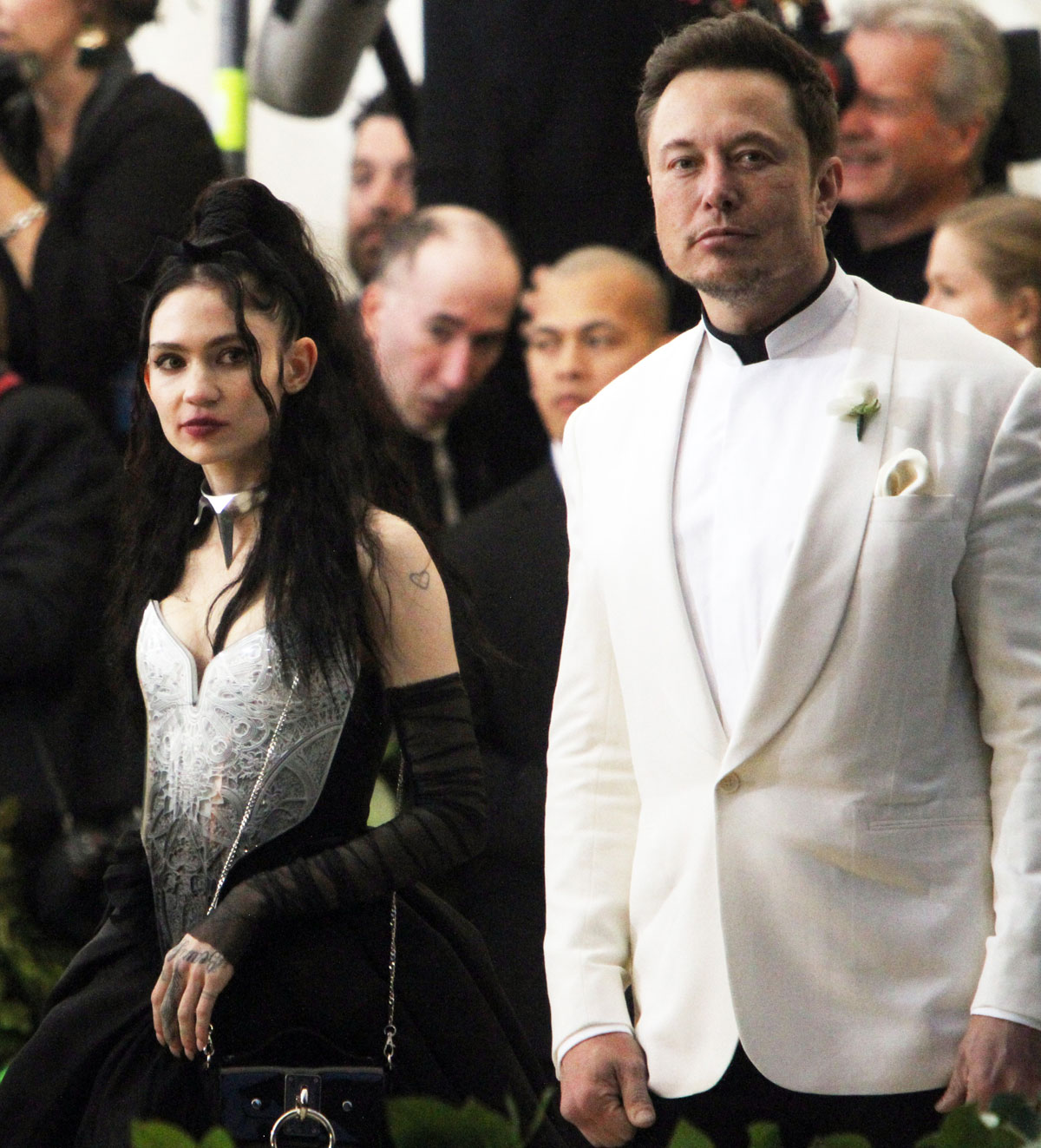 When we last left off with the Elon Musk/Grimes drama, it was revealed that the couple shared a secret, one-year-old son named Techno Mechanicus. Things got messy when she started Tweeting at Phony Stark and Shivon Zilis, the mother of his twins (born around the same time as Grimes' & Musk's daughter, Y) writing, "Tell Shivon to unblock me and tell Elon to let me see my son or plz respond to my lawyer." Eventually, Grimes finally spoke with Zilis and she and Elno sued each other to establish parental rights. In her lawsuit, Grimes alleged that Space Karen had custody of their eldest son, X, "over [her] objection."
Things haven't gone very smoothly for Gimes, aka Claire Boucher, though. In order to officially sue Musk, she has to serve him first so he can legally be notified of the suit against him and the clock will begin the countdown of the time that he has to respond to it. The only problem is that no one can find Mr. Baby Daddy of the Year to serve him. In fact, over the course of a week, Boucher hired four different process servers to try to track him down in over a dozen locations to no avail.
A lawyer for Grimes filed a supplemental proof-of-service document last Friday, showing they had attempted to serve Musk with custody papers on multiple occasions and had delivered the documents via substituted service, meaning the papers were given to workers at some of Musk's businesses, as well as staff at a property associated with the billionaire, instead of Musk himself.

As of Thursday, Musk had not formally responded to the lawsuit.

Grimes hired four process servers to deliver the papers. From October 13 to October 20, they tried to track the billionaire down across at least a dozen locations, including X's headquarters in San Francisco, SpaceX's launch site in Boca Chica, Texas, Tesla's Austin gigafactory, and several addresses associated with Musk near Austin.

One of the process servers even went to a horse farm that had been tied to the billionaire. "Nope, not here," a woman on the site told them when they asked for Musk.

One process server even tracked Musk's private jets to confirm the best place to contact the billionaire, Grimes' court papers said.

Two process servers also attempted to serve Musk at Shivon Zilis' house. Zilis is a director at Neuralink, one of Musk's startups, and the mother of two of his children. But in at least one instance, the person who answered the door at Zilis' house told the process server they didn't know Musk, the court documents said.

The process servers were unable to deliver the court documents to Musk personally and were shooed away in several instances, including by security personnel at Tesla and X and by a police officer in Boca Chica. The servers said they left the papers with several secondary personnel, including security workers at X, Tesla, and SpaceX, according to the court documents.
[From Business Insider]
Despite Musk playing hide n seek, the multiple service attempts, including leaving the complaint with his security team at X's headquarters, are likely to be considered sufficient under California law because "more than reasonable efforts" were made. This means that Apartheid Clyde now has until approximately the end of November to respond if he doesn't get a continuance. It will also take some time to figure out what jurisdiction the case will be tried in, as Grimes filed in California and Musk filed in Texas. What a mess.
Anyway, this behavior is pretty crappy of Elon, but not surprising in the least. Boucher is extremely problematic, and yes, she made her own bed, but mother-to-mother, I empathize with her. But I especially feel badly for all of the children involved in this sh-t show. It's kinda nuts that four different process servers couldn't find the one guy who never seems to shut up and go away. Did anyone check the border? How about Zuck's front yard? Is Karen finally in space? Eh, maybe he was just locked in his office crying over how much everyone hates him for being a right wing puppet who ruined Twitter.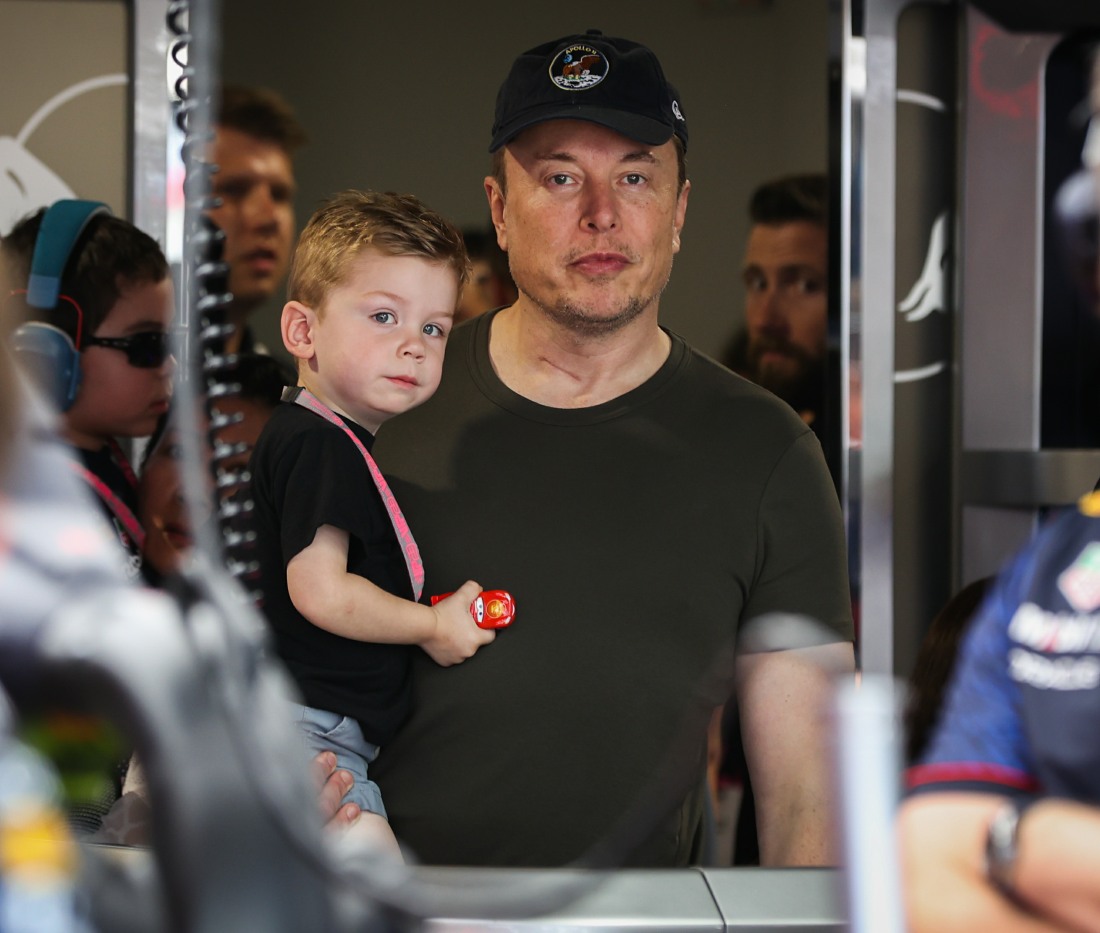 https://www.instagram.com/p/CK93KueFg74/
Photos credit: Avalon.red, Cover Images and via Instagram
Source: Read Full Article