Logan Paul Beats Up Dillon Danis, Wins Fight, Chaos Erupts In Ring
Logan Paul kicked Dillon Danis' ass, dominating his rival and winning the fight … before a melee erupted in the ring!
After weeks of trash talk so intense it sparked a lawsuit and restraining order, the men finally got to punch each other (though, Dillon didn't really capitalize on the opportunity), battling in the co-main event at the AO Arena in Manchester in front of a packed crowd … including Paul's fiance Nina Agdal and brother Jake Paul.
Logan came out hot … and was the far more aggressive fighter in the first round, landing punches, including some heavy body shots. Danis wasn't active, throwing only a handful of punches.
Round 2 started slow … until midway through the round when Paul unleashed a flurry of shots, seemingly hurting Danis, who covered up and survived until the bell.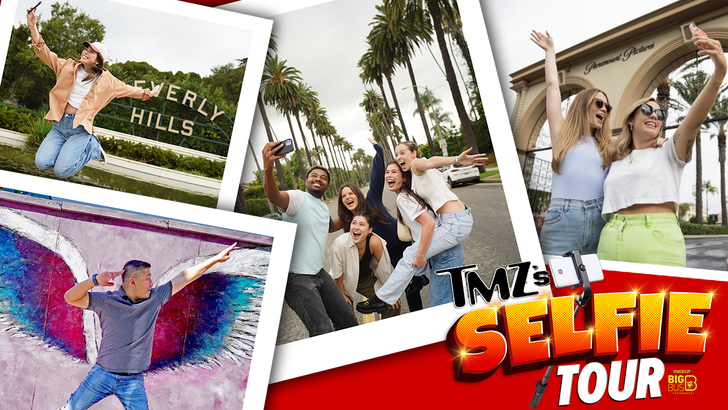 In the third, Danis apparently forgot the men were boxing and threw a backlist before dropping to the ground and inviting Logan into his guard. The ref ordered him to his feet.
Four and five were more of the same … one-sided.
In the 6th, Danis seemed to go for the takedown, grabbing Logan's legs … actually promoting Paul's security to enter the ring during the round!
Order was momentarily restored … until it wasn't. Moments later, Danis attacked Paul as the ref tried to separate the men, and everyone rushed the ring. The fight was stopped, and Danis was disqualified. Paul was up on all three judges scorecards.
It was 28-year-old Paul's first boxing match since he fought Floyd Mayweather in June 2021 … an exhibition bout without a winner.
30-year-old Dillon's layoff was even longer. Despite his combat sports background, he hadn't fought since June 2019 … when he competed at Bellator 222, a fight he won by submission. Before today, Danis had never boxed … and may never again.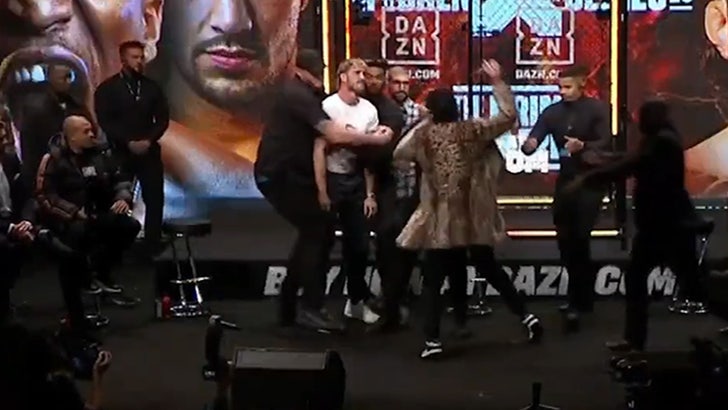 Paul vs. Danis was more than your typical celeb/influencer fight … there were no handshakes and huge here — before or after the fight. This was real bad blood … and a lot of it had to do with Logan's fiancée, who was dragged into the fray in the lead-up to the event.
Remember, Agdal sued Danis in early September … accusing Dillon of posting "despicable" things about her on social media hundreds of times. Nina even got a restraining order, but the trolling never stopped.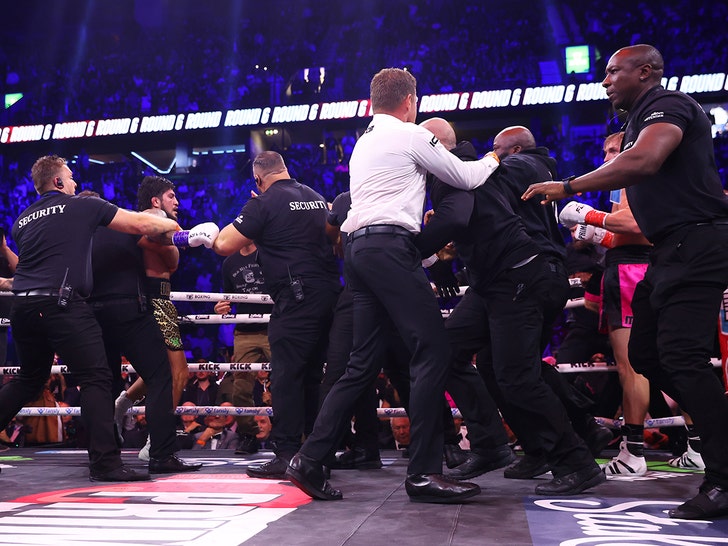 Paul and Danis gave the fans a bit of a preview of the fight on Friday when chaos erupted during the final fighter face-off. Logan pelted Dillon with a can, and DD responded, throwing a microphone that hit Paul in the face, drawing blood.
Adding insult to injury for Danis, all signs point to Agdal's lawsuit continuing … and there's a lot of money on the line.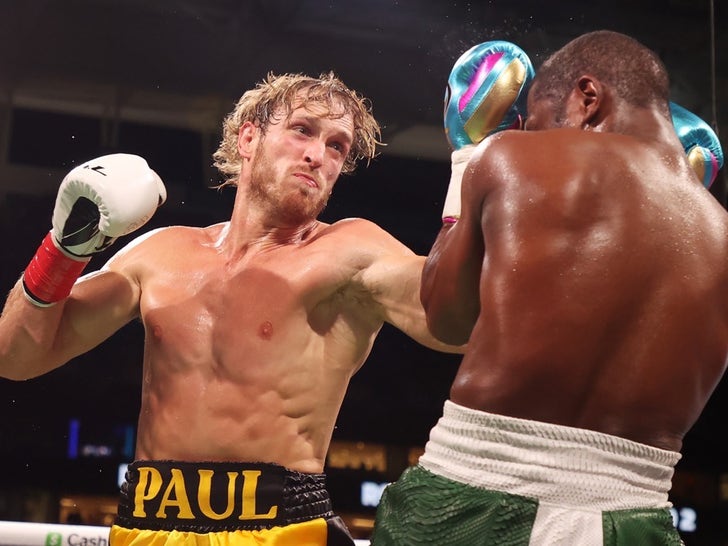 Although it was the fight many fans were most excited about, there was another bout after Logan and Dillon … Tommy Fury defeated KSI, though the decision was controversial.
Source: Read Full Article