Escaped Killer Caught by K-9 After 14 Day Manhunt
The heroic dog was able to subdue the armed escaped convict, who was in possession of a stolen rifle, and bring an end to the weeks-long manhunt
The hunt for Danelo Cavalcante, who has been terrorizing Chester County, Pennsylvania for two weeks, has finally come to a close.
Authorities announced his capture on Wednesday morning after he was tracked down by an aircraft using thermal technology and a US Border Patrol K-9.
The heroic dog was able to subdue the armed escaped convict, who was in possession of a stolen rifle, and bring an end to the county-wide manhunt.
The 34-year-old murderer, who had made a daring a escape from prison on August 31, was found and arrested wearing a stolen Philadelphia Eagles hoodie.
Unable to render YouTube Video.
While a photo showed Cavalcante's bloodied face as he was arrested and taken into custody, Pennsylvania State Police's Lt. Col. George Bivens told press on Wednesday that the criminal had only a minor dog bite.
After Cavalcante is processed he will be re-housed in an as-yet to be announced penitentiary.
The killer was convicted earlier this summer of brutally murdering his ex-girlfriend in 2021. According to prosecutors, the 33-year-old stabbed Deborah Brandao 38 times after she learned he was wanted for another murder in Brazil; he allegedly killed her in front of her two young children.
See more coverage below: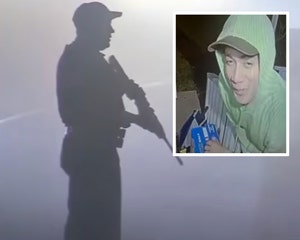 Escaped Killer Shot at By Homeowner, Steals Rifle and Flees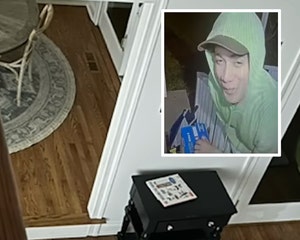 Man Discovers Escaped Killer in His Kitchen While Family is Sleeping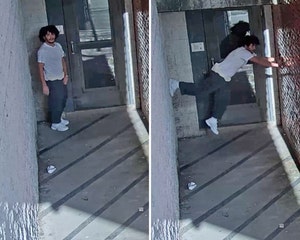 Video Shows How Killer Danelo Cavalcante Escaped Prison as Manhunt Continues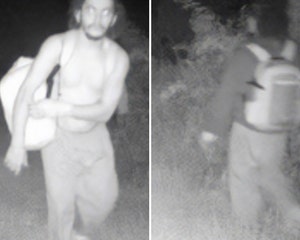 Escaped Murderer Danelo Cavalcante 'Squeezed' Through Police Perimeter, Spotted In New Trail Cam Images
Source: Read Full Article